WP Hive Firefox Extension – A Better Way to Choose WordPress Plugins

Mozilla Firefox users, your wait is over! After the launch of WP Hive Chrom Extension and getting unprecedented support from the users, it's time to announce the release of the Mozilla Firefox Extension for WP Hive.
Firefox extensions are small pieces of software that can be added to your Firefox browser. These extensions can help you add some valuable features to make your experience with the web better.
WP Hive Firefox Extension will be one such helpful extension. If you are a WordPress user, we believe it will soon be the Mozilla Firefox addon you use the most.
Excited to know more about it?
Introducing WP Hive Firefox Extension


WP Hive Firefox Extension is a great addition for Mozilla Firefox users. Approximately 153 million people use Mozilla and that includes a lot of WordPress users.
So we decided to launch a WP Hive Firefox Extension after getting multiple requests from our valued users.
The new Mozilla Firefox extension for WP Hive contains all the features from the WP Hive Google Chrome extension.
After installing, the extension will display key WordPress plugin insights whenever you access a plugin page on WordPress.org. These insights include –
Impact on memory usage
Impact on pagespeed
PHP errors, warnings, notices
JavaScript issues
Latest PHP 7.4.8 compatibility
Latest WordPress 6.0.1 compatibility
Database footprint
Activation errors
Resource errors
Update frequency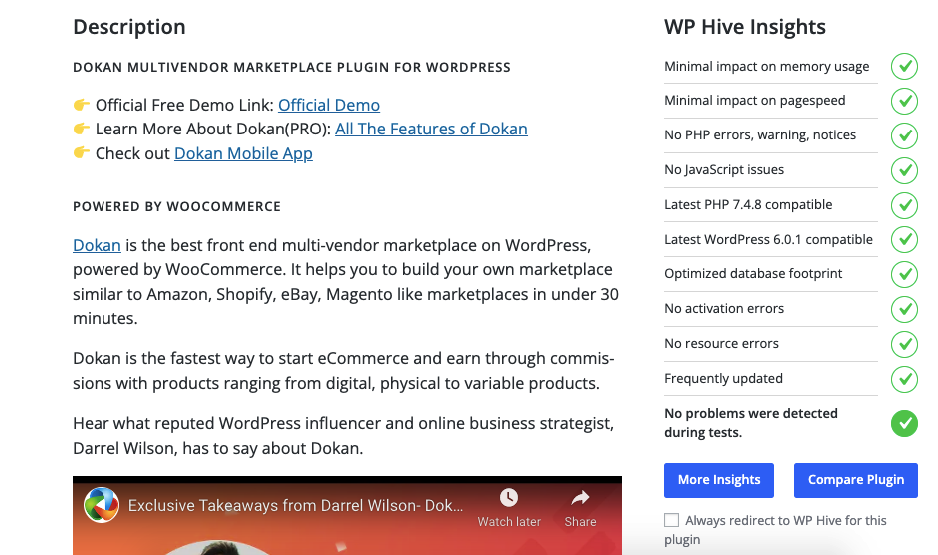 How WP Hive Firefox Extension Can Help WordPress Users
WP Hive Firefox Extension will help WordPress users in many ways. Whether you are a WordPress site owner, website developer, or even a plugin owner, it has something to offer you.
WordPress Site Owners can decide which plugin to choose with the WP Hive Firefox extension. The plugin insights will help them understand if any errors will happen if they install the plugin if it is compatible with newer, versions, and if it can slow down their website or consume more storage.
Website Developers can easily decide on which plugin to use that meets their client's needs before even using the plugin.
Plugin Owners can find what aspects of their plugin they should improve by checking and comparing their plugin insights against other plugins.
If you're still wondering, give it a try and you'll be amazed to see its usefulness. Interested? Let's show you how to use the extension.
How to Use WP Hive Firefox Extension
Using the WP Hive Firefox extension is very easy. It's a plug-and-play extension, that works right after you install it.
Installing WP Hive from Mozilla Firefox Add-on Repository
Open the Firefox menu and click on Add-on and themes.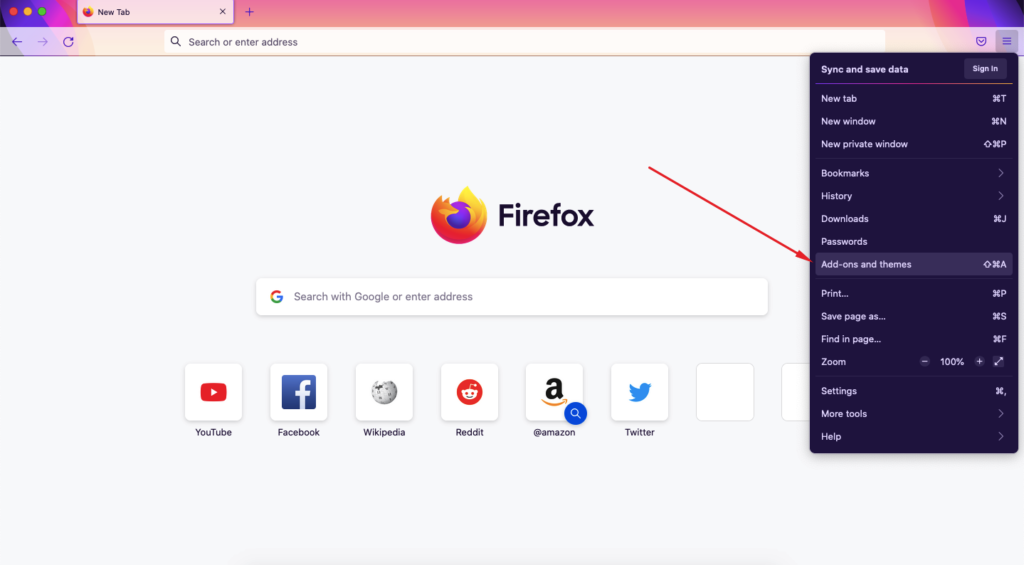 From the Extension tab search for WP Hive.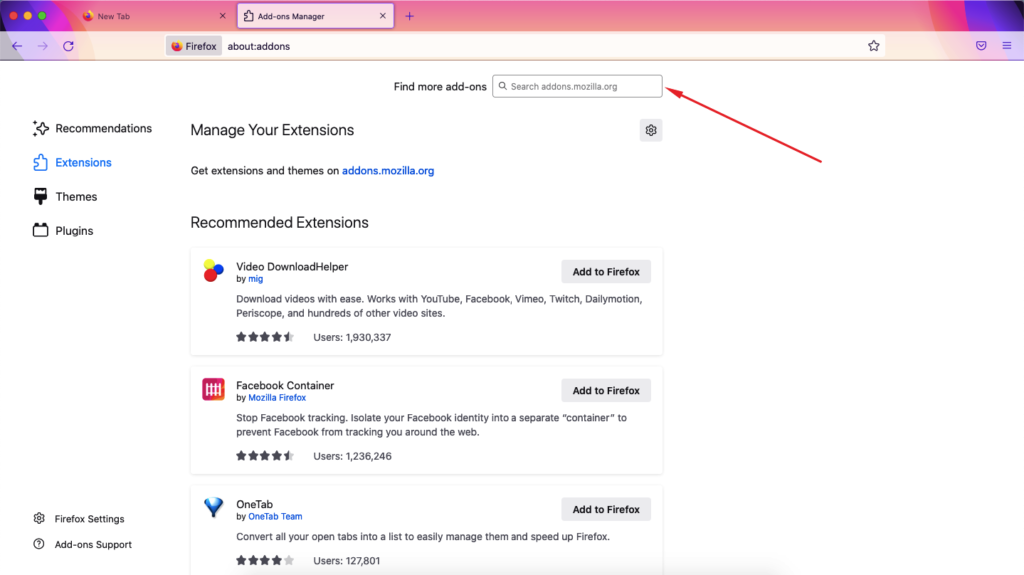 Enter WP Hive once you find it.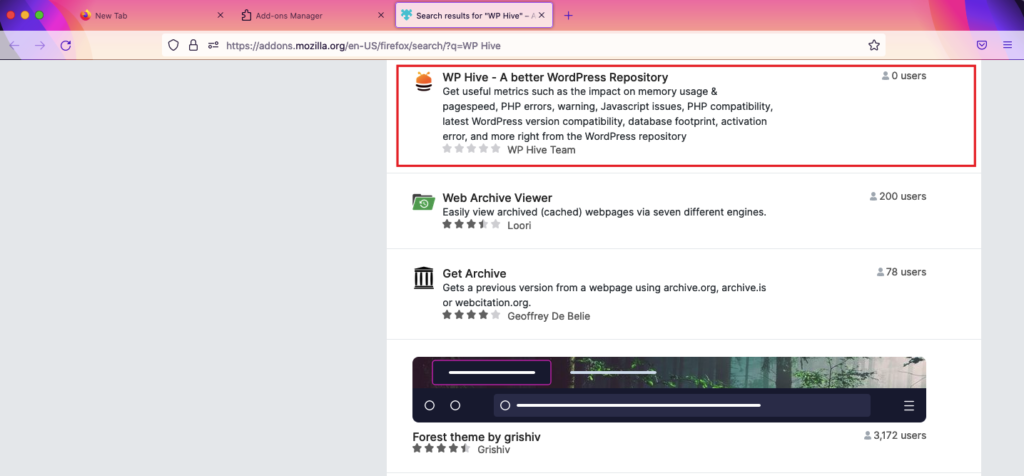 Once you enter the WP Hive extension page, click on Add to Firefox.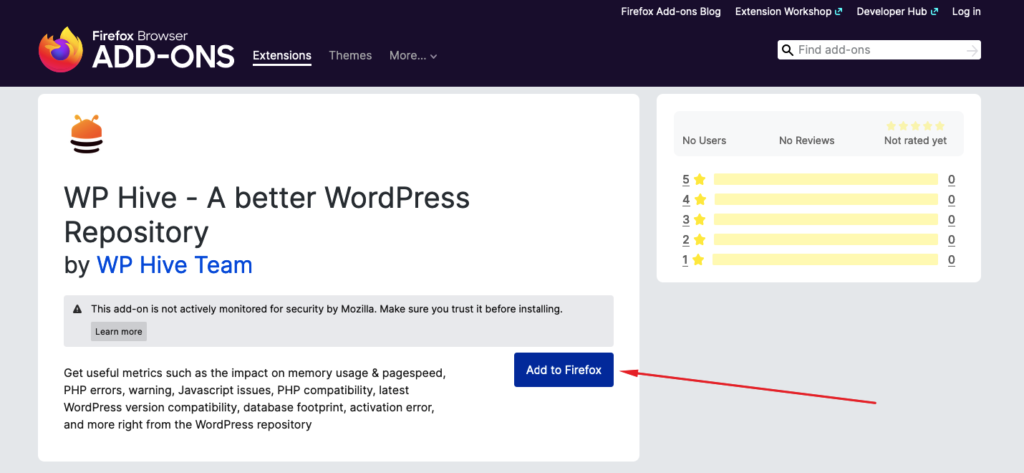 The extension should be installed within seconds.
Checking Plugin Insights using WP Hive Firefox Extension
As we said before, WP Hive Firefox extension is a plug-and-play tool. After installing, you should be able to use it right after.
Just visit WordPress.org and search for any plugin.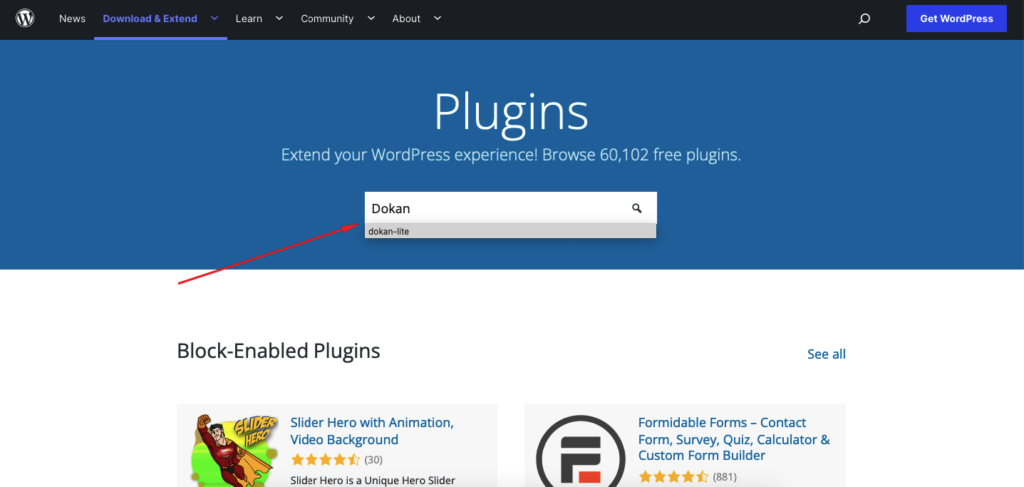 On the plugin page sidebar, you should find the WP Hive plugin insights, just like the animated image below.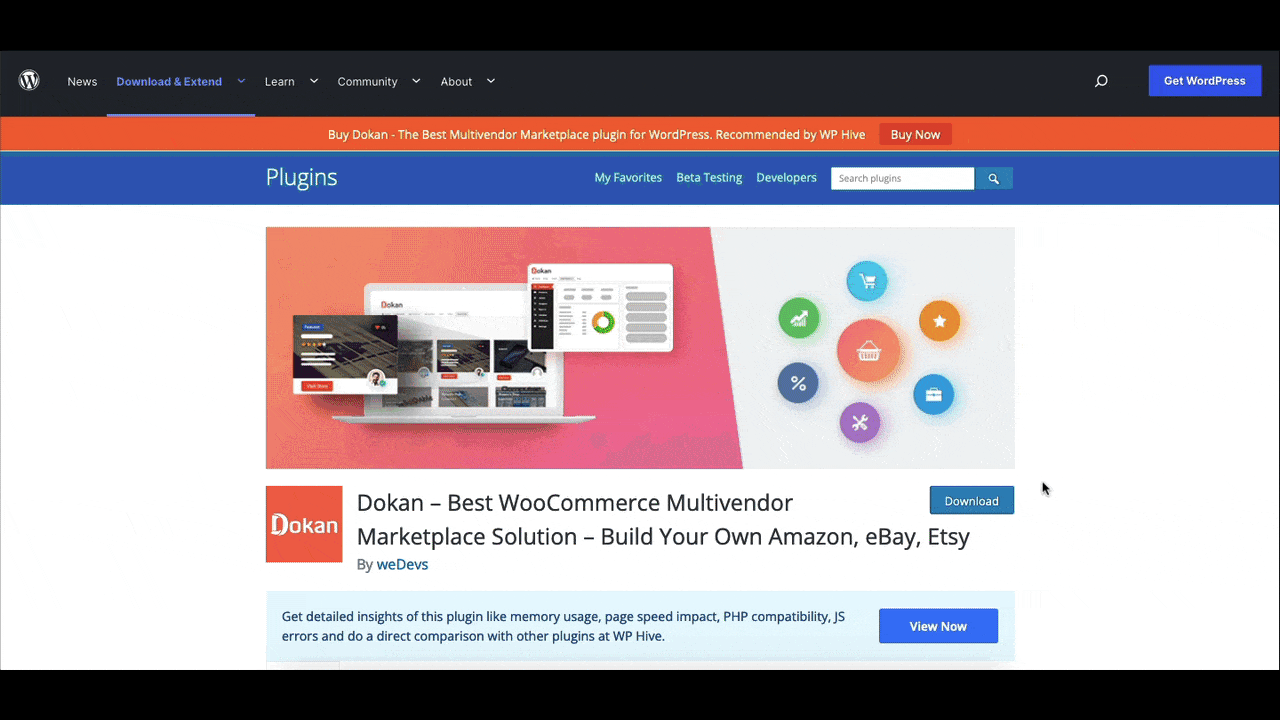 WP Hive – Choosing the Right Plugins Was Never Easier!
WP Hive has always strived to help WordPress users to find the right products for their websites. Be it the unofficial plugin repository or the extensive theme reviews, we have helped thousands of WordPress users.
WP Hive Firefox extension is another step towards the same objective. The extension is meant for all levels of WordPress users. For Firefox users, finding the best plugins is now easier than ever before.
We would highly appreciate it if you share your experience with the extension and let us know if you have any feedback or suggestion.
https://wphive.com/wordpress/wp-hive-firefox-extension/
Faisal Sarker
Faisal is a tech blogger who excels at WordPress Content Writing. Apart from sharing useful info pieces that help people around the world, he also likes to travel and read books of all genres in his leisure time.

Subscribe To Our Newsletter