Why Web Accessibility is Important for Your WordPress Site

"The most important blind visitor to your website is Google! In the same way that creating accessible web pages helps disabled persons access your content, it also helps Google index your pages so that the right people can find your service or product" – Jim Bryne.
These lines from Jim Byrne ring true because the right spirit of open source brings democracy to the online world. With one in four people in the United States alone having a disability, ensuring your website is accessible to those with disabilities of all kinds and impairments is the key to success.
But why is web accessibility so important?
Website accessibility offers faster load speeds, better public relations (PR), and Search Engine Optimisation (SEO).
Above all, having an accessible website is the right thing to do.
While everything may look fine, accessibility issues might lurk beneath your WordPress site. Companies overlooking website accessibility alienate customers, and they may lose potential sales.
So, before learning how to create an inclusive website, let's explain why is web accessibility important.
Why web accessibility is important for your WordPress site

Making your WordPress website accessible is a great way to demonstrate inclusive company values. Here are some other reasons why accessible sites benefit people with disabilities:
1. Ensures a better user experience for all visitors
According to a survey, national retailers in the UK lost more than $15 billion in a single financial year because disabled people could not shop on their websites.
By making your website accessible to everyone, you increase your audience reach and ensure a better user experience for all visitors.
Companies today leave no stone unturned in reaching their customers. For instance, when customers on your website try to watch a video, you can use Happy Scribe's subtitle editor to put captions on videos.
Similarly, companies make the text easier to read for visually impaired people by using a higher contrast ratio. As a result, these customers can use a smartphone or laptop even on a bright day.
2. Improves your SEO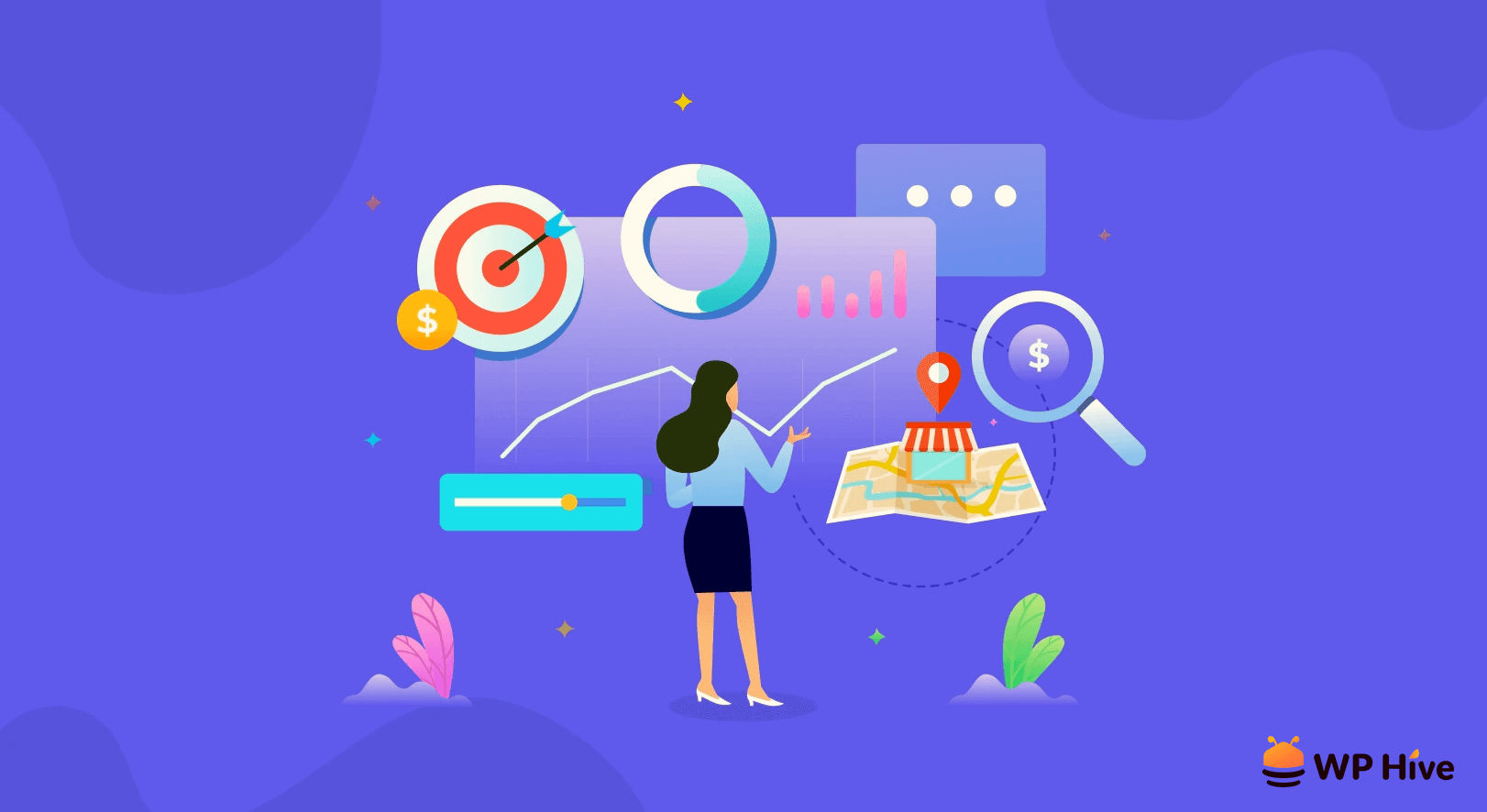 Building an accessible website does so much to your website – it makes your website more SEO-friendly.
Google works on the fundamentals of providing and improving relevance for its users, making it essential to make every WordPress website accessible.
The equation for the search engine giant is simple: the better and more relevant your search results, the higher your company ranks on search engine result pages (SERPs), and the more trusted your services will become.
Some accessibility features to include are:
Image Alt Text
Closed captioning
Transcripts for videos
Accessible navigation
From the above, it's clear the goals of SEO and web accessibility are interlinked. This means focusing on your website's accessibility increases your SEO, creating a win-win situation for your company.
Additionally, website accessibility, when clubbed with the efforts of an SEO content agency, ensures your website organically ranks on the SERPs and reaches your target audience.
3. Avoids discrimination lawsuits
While the benefits of an accessible web design are endless, companies often overlook the pitfalls of not making websites accessible to everyone.
Overlooking web accessibility attracts potential discrimination lawsuits. For instance, the Americans with Disabilities Act of 1990 (ADA) makes it necessary for businesses to provide features for people with disabilities. The law expects businesses to treat people with disabilities equally to their peers.
Just imagine how you would feel if your company loses a lawsuit because your website is not accessible. Apart from being a financial burden, it makes you the unwanted talk of Tinseltown.
In 2019, the Court handed victory to a blind man who sued Domino's Pizza over website accessibility issues. If you don't want to fall into this trap, fasten your seat belts and focus on website accessibility.
Making your WordPress website accessible is the key to reaching your audience while avoiding potential lawsuits.
4. Enhances mobile usability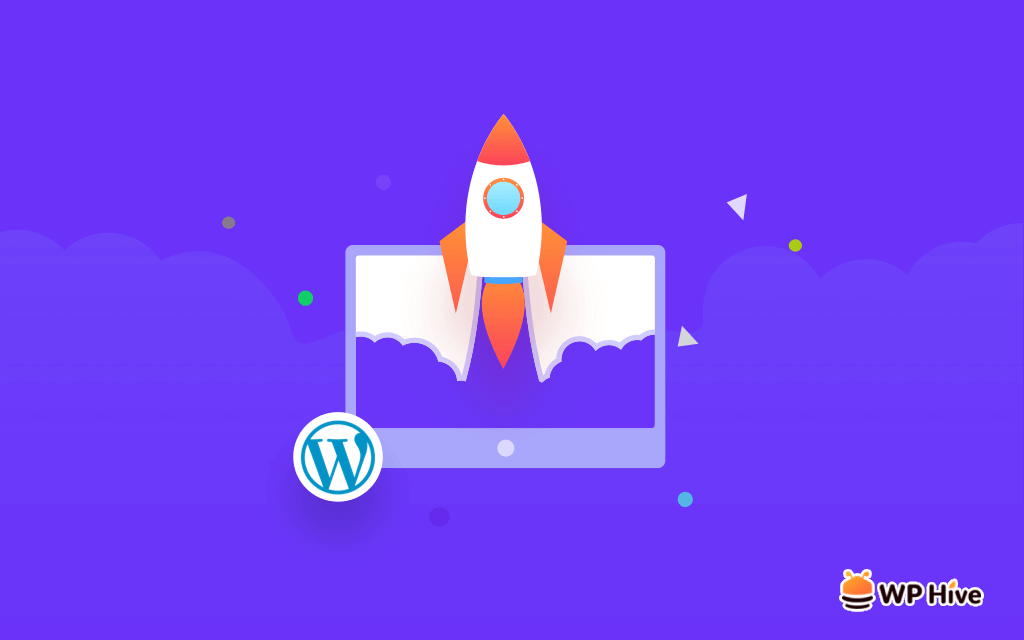 Another overlooked aspect of web accessibility is the website's inability to magnify the screen. This helps people with vision loss enlarge the text to see a website more clearly.
As a result, most companies make responsive web designs that easily switch between desktop and mobile interfaces. For 73.1% of web designers, non-responsive website design is a top reason visitors leave a website, making it essential for your website to be mobile-friendly.
Interestingly, as most Google searches are now made from a mobile device, accessible websites open your world to a larger audience base.
If your website is not mobile-friendly, it's probably the right time to make changes to your website.
It's your website, and you must ensure it's accessible in every possible manner.
5. Gains a competitive edge
Gaining a competitive edge helps you succeed in an online space overloaded with companies offering the same products and services as you do.
One way to do so is to present your content and services in a way that differentiates you from other competitors.
It helps you create an impact in the clutter. Another way to gain a competitive edge is to make your websites accessible.
Apart from helping you achieve this feat, website accessibility is worth every effort as it improves your public relations efforts and helps you understand why these efforts align with your company's core mission.
It helps you present your brand as a socially conscious brand that caters to every person's needs.
Creating a WordPress website, which makes everyone feel inclusive is the one that ranks on the first page of Google and other SERPs.
6. Improves brand reputation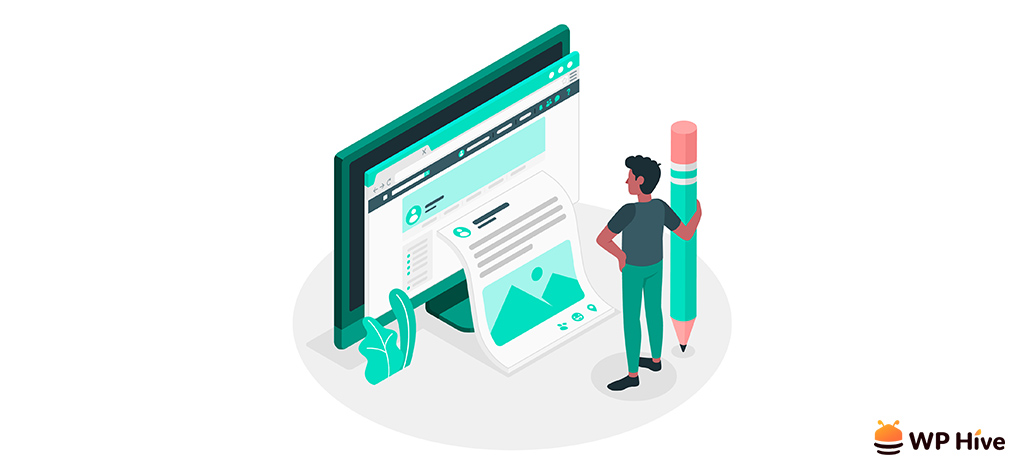 Accessible websites help you build a brand reputation. How?
Running a website, which a large portion of your customers cannot access is equivalent to telling your visitors to stay away from your brand – a great way to lose customers.
If a friend or family member of your existing customer suffers from any type of disability, they're less likely to recommend your brand to someone else. Even before reaching your audience, you have shut the door for millions of users.
Showing care for every type of customer strengthens your brand reputation. Also, when people with disabilities experience a positive web experience with a particular website, they're likely to spread the word in different communities and recommend your brand to others.
How to make your WordPress website more accessible
Don't fall prey to the misconception that if you run behind web accessibility, you cannot achieve SEO and other marketing goals. Here are some practices to improve your site's accessibility:
1. Optimize your alt text


Text alternatives or alt text convey the purpose of web images to users. But for blind people who use a screen reader, ensure your alt text reads aloud. This enables people to visualize each image.
Avoid making your alt text a simple description of the image. Instead, it should define the image function and provide a user experience similar to seeing it.
Also read: 9 Tips to Write Optimal Image Alt Text for SEO
2. Use contrasting colors
Ensure a contrast ratio between the background color and the text. When a website lacks contrast, nobody can read the text. Some people with visual impairment require a higher contrast level to read the text on your website. For instance, such visitors can read black text on a red background.
But, people with dyslexia may find it challenging to read such high contrast. They require medium or light color backgrounds to read your website content.
So, ensure your website allows users to change the colors of the text and background in their browsers.
3. Skip links
Another commonly overlooked accessibility feature is the skip link. Skip links allow users to move past navigation links to your website's main or home pages.
This feature is helpful for users who use a keyboard or a screen reader to browse your website. Using skip links they can move to your website's main sections while reducing the number of clicks.
4. Choose accessibility-ready WordPress themes


Start your website accessibility journey using the WordPress theme directory available on wordpress.org. The directory allows you to search the free database for accessibility-ready themes and choose the right theme.
All the accessibility-ready themes include keyboard navigation, content links, skip links, headings, images, and screen readers, which people with disabilities can easily understand.
5. Autoplay media
Media such as ads, videos, or reels, which are autoplay, cause accessibility issues for certain users. Typically, people with visual processing disorder may find it challenging to understand the presented information.
They may get distracted by it, preventing them from focusing on the content they want to access.
The ability to hide autoplay buttons and media makes your website or mobile app more accessible.
Making your websites more accessible
Regardless of how superb your website content is, it will never serve your business purpose when your website is not accessible to everyone.
Making your website accessible, regardless of your target audience, is a good business practice.
Implementing best practices for website accessibility is easier than you might think.
Remember that website accessibility is more about enabling people to access information and knowledge by breaking potential barriers.
So, what are you waiting for? Today is the right day to make your website more accessible to everyone.
https://wphive.com/articles/why-is-web-accessibility-important/
Editorial Staff
Editorials from WP Hive staff.

Subscribe To Our Newsletter