Best WooCommerce Point of Sale (POS) Compared in 2023

In this current eCommerce trend, having a WooCommerce online shop is good for you. If you want to modernize your eCommerce online store, you have to use a WooCommerce point of sale system.
A WooCommerce POS Plugin helps to automate or digitalize your online store management system as well as save a lot of valuable business time. Besides, it also reduces your work pressure and saves more money.
In addition, it takes all the responsibilities of your shop management such as customizing features, taking orders, and also tracking your shop inventory data.
Today we would like to share some of the best WooCommerce POS Systems that will help your business automation.
Before we start talking about the best WooCommerce point of sale, you have to know why you need a POS System for WooCommerce.
Why Need a WooCommerce POS System?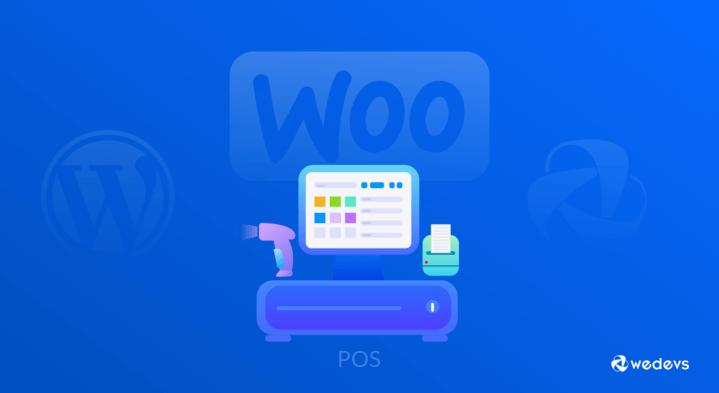 By using WooCommerce, you can easily launch and start your eCommerce business. An online shop is about lots of customers, products, categories, shipping, coupons, payment gateways, and many other things that are associated with your store.
Most importantly, you've tons of data that you have to properly handle. That is why you need a WooCommerce POS Plugin. With the advanced POS system, you can properly organize all of your store data. In addition, you can easily look over the reports of your store as well as handle the entire store management system.
Moreover, it also helps to synchronize your valuable store information and reduce important physical works pressure and money. You may see this awesome blog post where you'll gain more information about why and how to use a WooCommerce POS.
Best WooCommerce Point of Sale (POS) System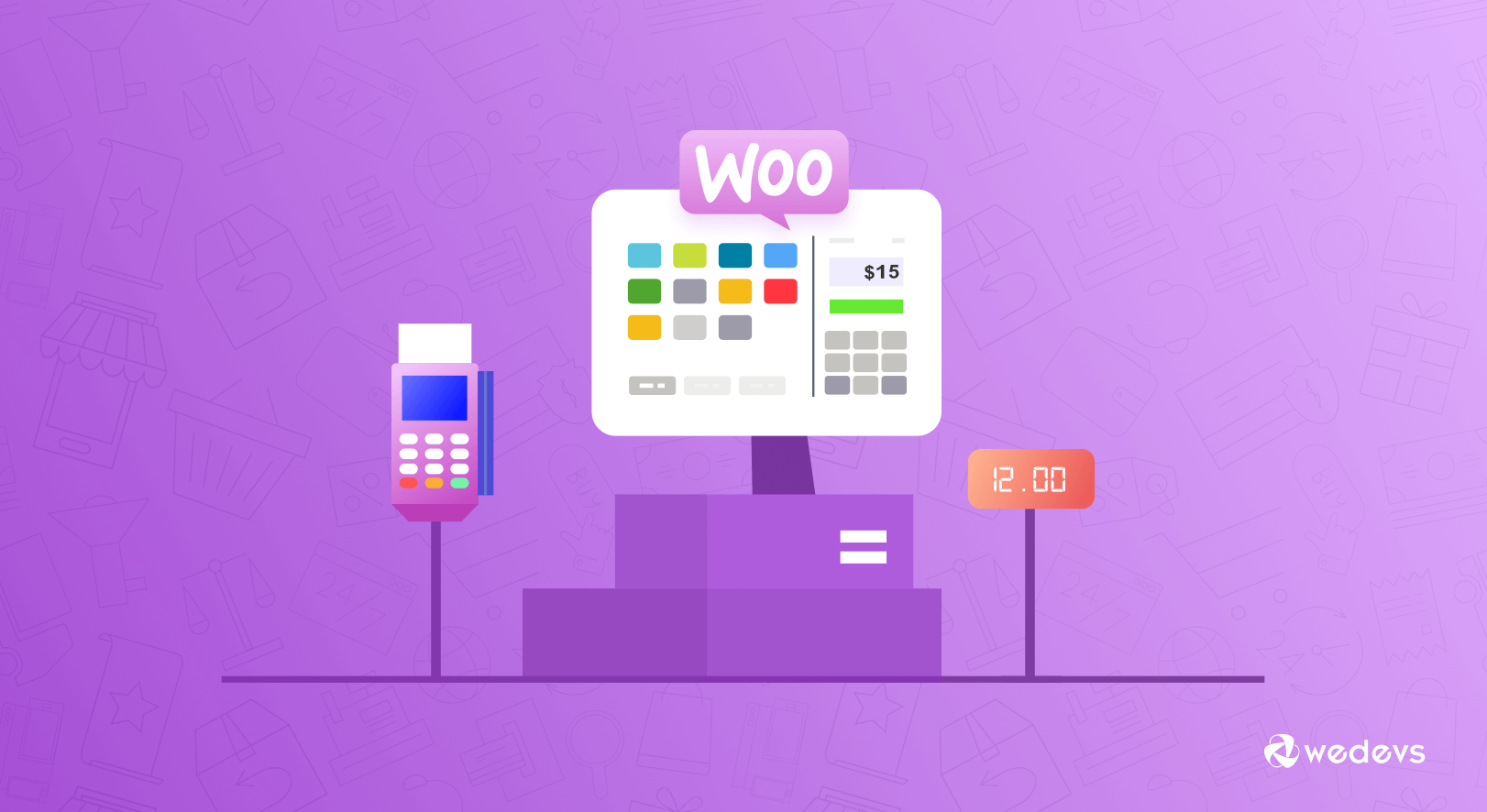 It's time to talk about one of the best 4 WooCommerce POS systems which are very powerful and modern. In fact, it's able to automate your vintage store management system into appropriate digital store management.
wePOS
Oliver POS
WooCommerce POS
Hike POS
Let's get started:
wePOS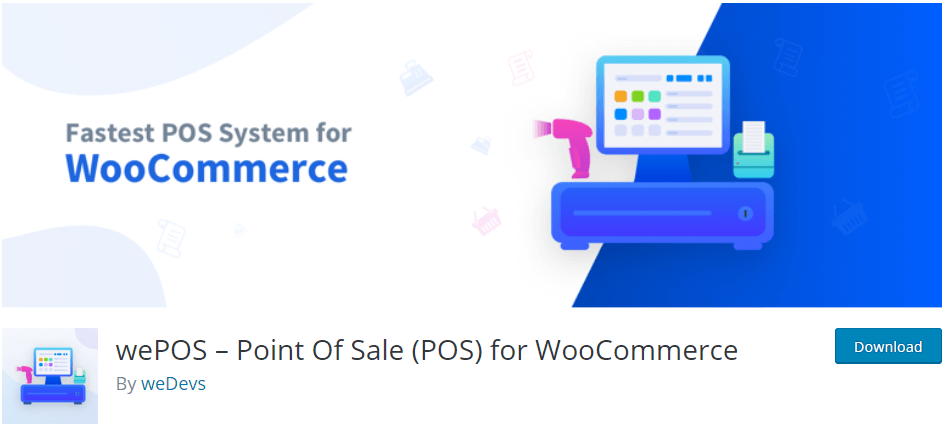 wePOS is a web-based POS system that is specially designed for both small to mid-sized WooCommerce stores. Therefore, it is an easier, faster, and smarter POS system for WooCommerce.
Most important, it's a single page web application that has full compatibility with REST API. In addition, it also works very fast and manages your store inventory and orders organization easily.
The wePos Pro version has a stunning and user-friendly User Interface (UI) that is well organized. Besides, it helps to navigate your store information. In fact, it has Multiple Live Cart Manager, Payment System, Tax Calculation, Secure Login Panel, and more modern features like,
Designed for WooCommerce
Responsive and Compatible with All Sized Devices
Integrate with Your Online and Offline Retail Store
Works with Many Printers and Hardware
Search for Products by ID, SKU, Bar Scanner
Custom Barcode Support
Able to Handle Multiple Orders At a Time
Print Receipt
Moreover, you can find more information wePOS features and functionality here.
>> I Need wePOS <<
Oliver POS
Oliver POS is a smart, simple, and powerful point of sale (POS) for WooCommerce. Besides, it comes with the full integration of your WooCommerce store that uses your existing store database.
Moreover, Oliver POS can work with your eCommerce and physical shops at a time. In fact, you don't need to do multiple integrations as well as syncing with other systems. Most importantly, it also helps to unite your online shop with your Point of Sale system with one-click., zero headaches.
The features include:
Hello Hardware
WooCommerce Integration
Seamlessly Process Payments
In-depth Reports
Barcode Scanners
Responsive Design
User-friendly Customer Support
Here some more WooCommerce POS System that also comes with modern features and functionalities.
WooCommerce POS

WooCommerce POS is another popular WooCommerce POS Plugin that comes with a simple interface and can be a great alternative to Vendor Shopify POS. In addition, it's a self-hosted solution so that you always own your data with monthly fees.
In fact, WooCommerce POS also uses the same database as your store. And when you make a sale your inventory is always synchronized with that updated information. More importantly, you can easily set up this amazing plugin with your WooCommerce store.
Here in below, you'll see some features of the WooCommerce POS.
Barcode Scanning
Edit Cart Items
Shipping Compatibility
Payment Gateways
Customer Relationship Management
Reports
Product Stocktake

Hike POS

Hike POS is an intuitive retail software that can easily modernize your store management system. Therefore, it can organize your customer service, orders, sales, and all the inventory management.
In fact, it can also work offline so that you can easily handle your data when your internet is down. Besides, it's highly optimized with all devices such as Mac, PC, and iPad.
Notable features:
Fully Customizable
Online/Offline Compatibility
Integrated with Card Payments
Product Options/Variations
eCommerce Integration
Bulk Import & Export
Stock Management
Real-time Updates
Multiple outlets
24/7 Email & Live Chat Support
Hike POS, also comes with three different pricing plans so that you can easily choose along with your needs. Besides, you can pay monthly and yearly it's all about your choice.
How WooCommerce Point of Sale Helps in Business?

A WooCommerce Point of Sale can help many parts of your business. Let's see some of them below.
Order Management:
Managing orders is a very important task while you're running a WooCommerce online business. In an online shop, you're dealing with a lot of customers' orders at a time. In fact, it's very difficult to handle these orders manually.
That's why you need a WooCommerce POS system to handle your orders. With this modern software, you'll be able to do the proper management of your store orders.
Inventory Management:
Inventory management is a complete package that deals with all the essential parts of your store such as products, orders, categories, sales, and more. That means you're managing all of your store's valuable data.
When you're using a POS system you'll be able to easily handle your entire inventory management. Besides, you also combine your inventory with other necessary parts of your store management system.
Reduce Valuable Work Hours:
Time management is one of the most important issues for every section of your WooCommerce business. By using a popular POS system for WooCommerce, you may rapidly reduce your working hours and save your important time.
Saves Lots of Money:
Everyone wants to save their valuable money in their eCommerce business. In addition, it's very important to look over the entire store management system to save your money which is not supposed to be spent.
Moreover, you should use the WooCommerce POS system so that you can save money. With these powerful tools, you can reduce your human employment expenses and fasten your working system.
Report Management:
Reports mean the important collection of data that is associated with your eCommerce shop. Therefore, it's always necessary to generate your entire store management reports and manage them properly.
While using a WooCommerce point of sale system, you will be able to automate your necessary reports management in your style.
And all the information that is associated with your eCommerce business.
Also Read: Unleash The Power of WooCommerce Cross Sell to Boost Sales
Bonus: WooCommerce Point of Sale VS POS in Real-life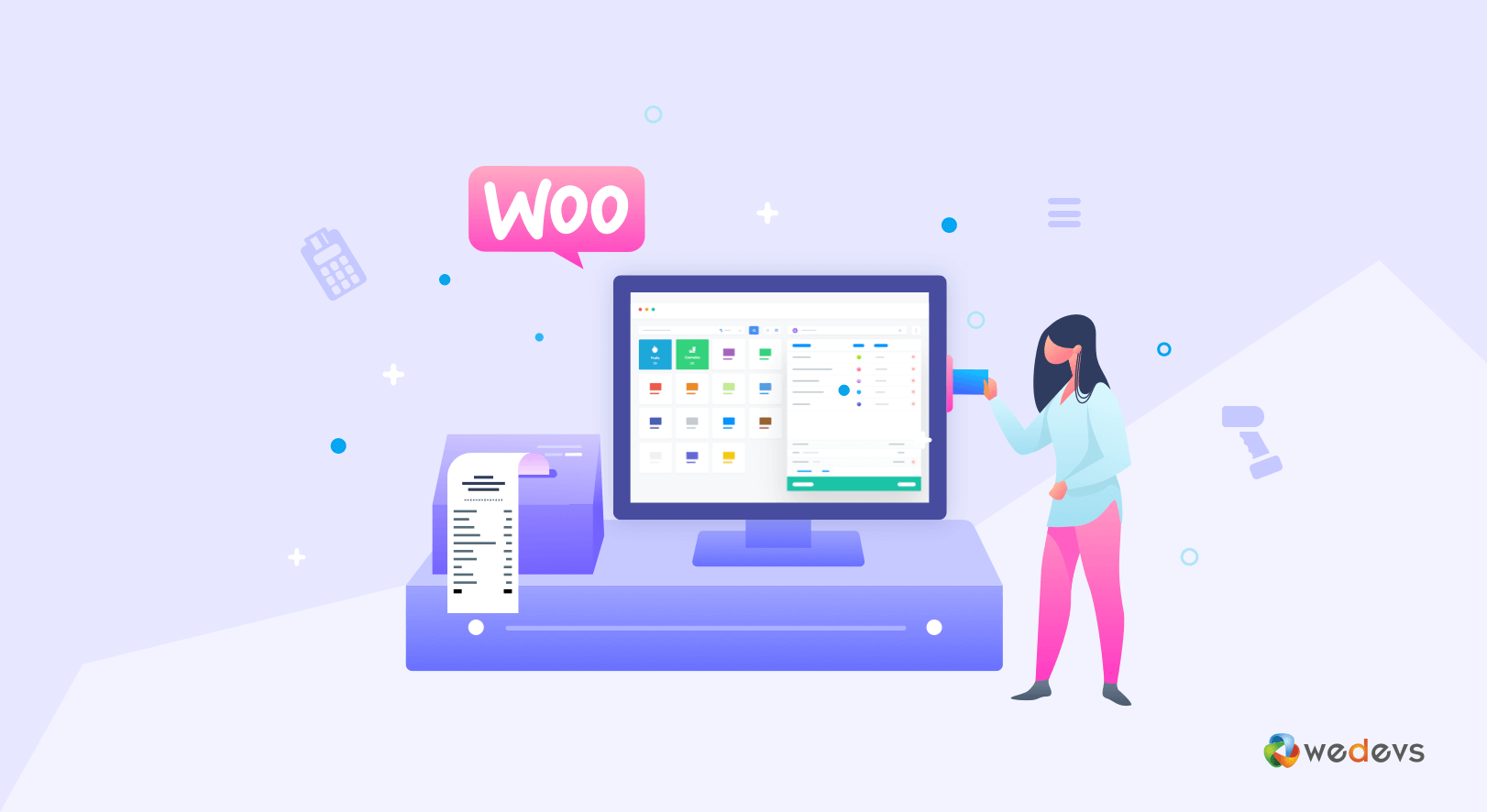 A WooCommerce POS system and a real-life POS system are different from each other. In real life, we invest a lot of money and time in organizing our shop. But when we use a WooCommerce POS system it can reduce time and money.
Above all, with WooCommerce POS we can easily digitize our online store. Here you see the main difference between the WooCommerce Point of Sale VS POS in Real-life.
Conclusion
We hope that it's been a great journey as we try to cover the best WooCommerce Point of Sale (POS) systems for you. Also, show you how it can create an impact on your WooCommerce business.
If you have any questions regarding this article feel free to comment on us and share your idea about these WooCommerce POS Plugins.
https://wphive.com/reviews/plugins/woocommerce-point-of-sale/
Adnan Khan
Adnan Khan is a passionate writer who loves to write and read WordPress related stuff. Besides, he is very imaginative and likes to fly kites and play soccer in his off time.

Subscribe To Our Newsletter