The Ultimate SEO Link Building Guide for Beginners

Do you ever wonder why Wikipedia has so many links in its content? Simple! It's because Google gives more priority if content carries some quality backlinks.
And, also earning backlinks can improve your domain authority.
Domain authority is a numerical value on a scale from one to 100 that indicates how trustworthy your site is, according to its backlink profile.
But how do you earn backlinks? If you leave it up to other site owners to find your content and link to it, it could take an eternity to earn enough links to show Google that your site is trustworthy.
So to build your authority and improve your rankings, you need to take a proactive approach. And that means creating an SEO link-building strategy. To know how to create an SEO link-building strategy, keep digging this content!
Why Link Building Is Important for Your Website


Before jumping into the deep, let me tell you what is SEO link building.
Link building is the process of gaining hyperlinks from another website, and pointing back to your site. These hyperlinks are called backlinks. It is also known as an outbound link.
Link building is important because it is a major factor in how Google ranks web pages. Google says,
"In general, webmasters can improve the rank of their sites by increasing the number of high-quality sites that link to their pages."
Search engines like Google view backlinks as an endorsement from other sites. In other words, other sites think your content is so valuable that they're willing to send their audience to your website. So if your site gets backlinks from relevant, high-quality sources, Google will see your website as an authority.
When search engines deem your site to be authoritative, they'll move you higher on the search engine results page.
Best SEO Link Building Strategies & Tips for Beginners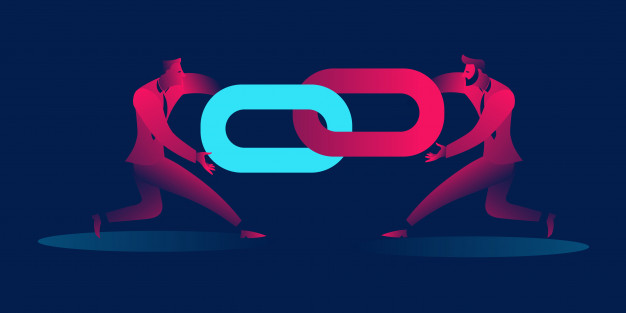 SEO link building is a continuously changing process. And, it's not a job of overnight. You need to stick with a proper SEO link building strategy for a certain period of time, then expect something good for your site.
Here are some of the most popular strategies that have been used by top bloggers.
Content Creation & Promotion
Guest Post
Skyscraper Method
Broken Link Building
Link Building through Email Marketing
Spy on Your Competitors
Internal Linking
Answer Quora Questions on Similar Topics
Testimonial Link Building
Apart from this list, there are also a few strategies available that people sometimes use. Among them, some are outdated and some ideas should not be applied. We will talk about it at the ending part of this blog. So, don't miss checking that part.
1. Content Creation & Promotion

It is said that content is king. Having said that king needs to be introduced to mass people. Otherwise, it remains as a useless king.
So, creating content is not the only task you need to perform. Promoting content is your responsibility as well. That means when you have well-written content and people know about it, other website owners will look forward to giving you a backlink so that their readers can be benefited.
There are certain types of content that get more shares and backlinks than others. Here are some examples of content that earns the most backlinks:
List Article: List articles, also known as listicles, are simply articles written as lists. List articles are incredibly popular online because they're so easy to read. After creating a "Top X" list article, you can ask them (whom you mentioned) to give you backlinks. Take a look at Top WordPress Email Marketing Providers for SMBs to get a List article idea.
Definitive Guide: Bloggers love linking to definitive guides because it lets them explain a concept to their readers without having to go into too much detail by themselves. The Ultimate Beginners Guide to Brand Monitoring is an example of a Definitive guide article.
Statistics Post: Statistics are often used by other bloggers and websites to back up their claims with data. Take advantage of this and create a statistic roundup post of your own.
After creating good content, it's time to promote it through all of your social channels. This time you need to have social media marketing tips to get your job done.
2. Guest Posting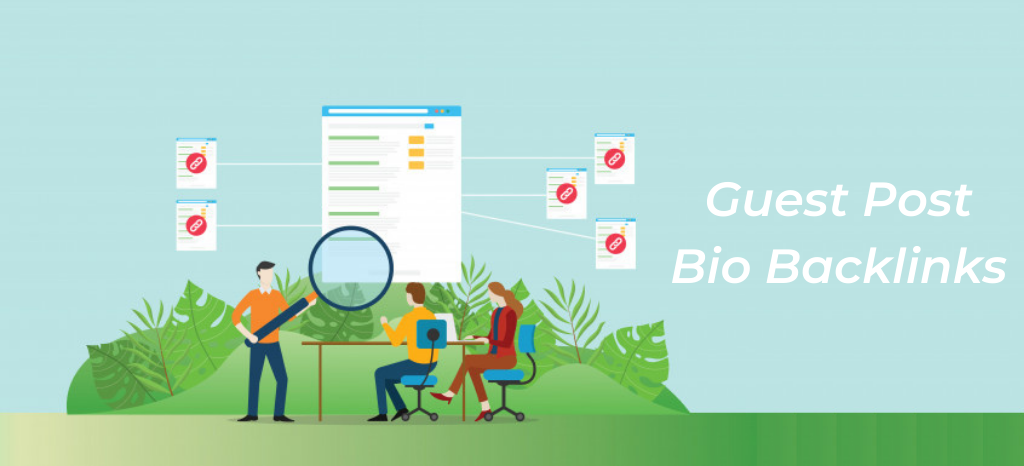 Guest blogging has always been a common option when it comes to SEO link building. And, it is expected that it won't be losing its importance anytime soon. This would mean that you will be writing for other websites, and they will be linking to your website as a means of reciprocation.
But before writing for others, make sure your content matches their niche. Never approach them with contents that isn't serve the same purpose that your intended site has.
Don't be panicked to find out websites that accept guest blogs. There are numerous ways to find websites that accept guest articles. Use these below-mentioned Google search queries to find blogs accepting guest contributors:
your keyword + write-for-us
your keyword + guest-posts
your keyword + guest-post-guidelines
your keyword + become a contributor
your keyword + bloggers wanted
your keyword + submit an article
your keyword + want to write for
your keyword + contribute
your keyword + become an author
your keyword + guest post by
your keyword + now accepting guest posts
Something to take note of is that guest blogging for low authority websites and having links from them will provide little to no help for your rankings. However, links from high authority sites will help significantly help you; as long as the links are relevant and in context.
3. Skyscraper Method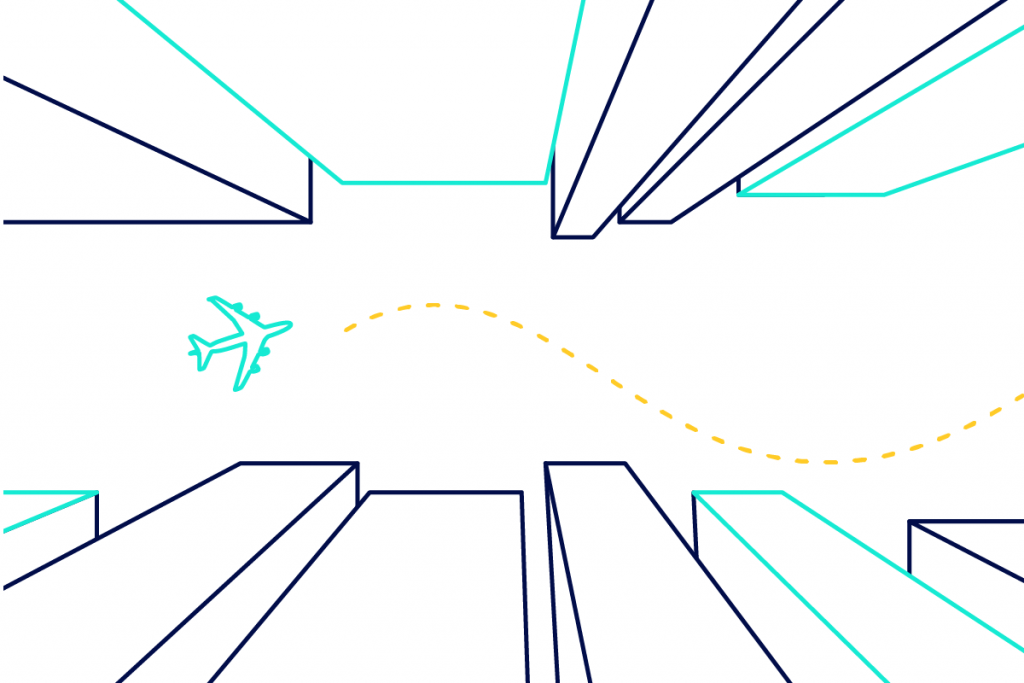 Skyscraper is a new trend and one of the most effective ways to acquire backlinks. We can divide this method into 3 major sections.
Target a keyword that has a healthy search volume.
Search top-ranked content on that keyword.
Create content taking ideas from those top-ranked contents.
That means, at first, you conduct keyword research and find a specific keyword or keyphrase to target. Then, you find the top-ranking pieces of content for that keyword and create a new piece of content that's way better than all those pieces put together.
Remember one thing, your content must be exceptional and better than other available top-ranked content.
When content is truly great, visitors will be motivated to share your content in their community. So, when it comes to Skyscraper posts, quality is absolutely uncompromisable.
After launching the post, you can reach out to everyone who linked to the initial content you found (competitor content) and ask them to link back to you. If you're successful, you'll bring in a ton of great backlinks, and a lot of traffic to your blog.
4. Broken Link Building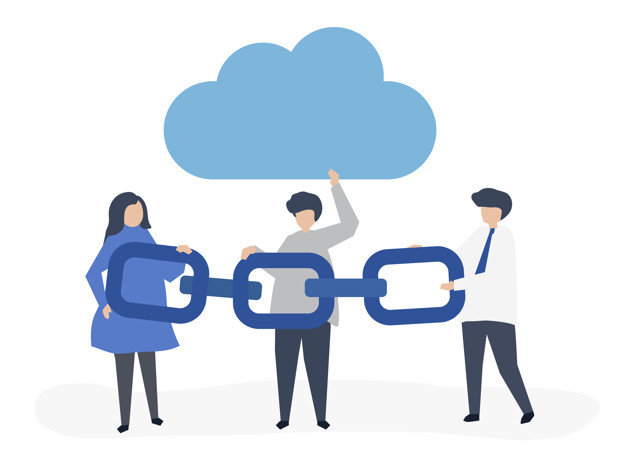 Broken link-building strategy has always been a tricky way for SEO link-building. Though it's a time-consuming task to do, it has a great possibility to get potential backlinks.
Basically, what happens in a broken link-building process is that you click a link on the web and it takes you to a 404 (not found) error page, and, that's called a broken link.
When you come across a resource page that has a broken link, it's the perfect opportunity to replace that broken link with your own. A 404 error is the result of a website being taken down. And that broken link is not good for the SEO of that website.
So, reach out to the website owner and let them know you found a broken link on their resource page. You can offer the website owner your own content to replace it.
If the owner of that website accepts your proposal, you'll get a potential linkback that can drag you a lot of traffic. Keep trying this method, as we said earlier, you may take a bit longer time, but it's a great possibility to get backlinks.
5. Link Building through Email Marketing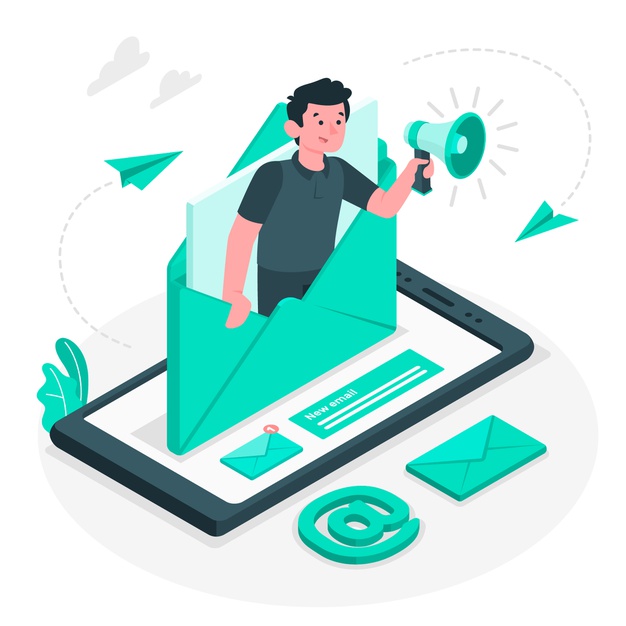 Getting a backlink from email marketing is, sometimes, tedious. But it's also an effective way to get backlinks from high-authority websites. People often make SEO mistakes by not trying to acquire backlinks.
All you have to do is, first, need to write a perfect blog with a suitable keyword for your website. Then search another top-ranked blogs on the same keyword that you have covered.
Open those blogs and collect email addresses from those sites.
After collecting emails, it's time to write a friendly email for email marketing. And, then send it to those email addresses.
Here is an example of an email you could choose to send:
Hello [Recipent name],

This is [Your name] from [Your site name]. I was researching a keyword [Keyword name] and I found your content [Content name with link]. 

I am reaching out because the quality of the blog you have published, as well as the advice you have given to readers, is amazing, and you deserve recognition for it. 

I Have also published a blog on the same topic [Your blog name with link]. So, I am wondering why don't we collaborate! 

All you have to do is mention my blog in your post.

And, in return, I will mention you in any of my top ranked blogs from [Your website name]. 

I am looking forward to getting a positive reply from you.

Thank you.

Best regards,
[Your name]
[Your designation]
Wait for their responses. If they accept your proposal, they will give you backlinks to your site, and, in return, you should mention them on your blog as well.
6. Spy on Your Competitors, Know What They Are Up to!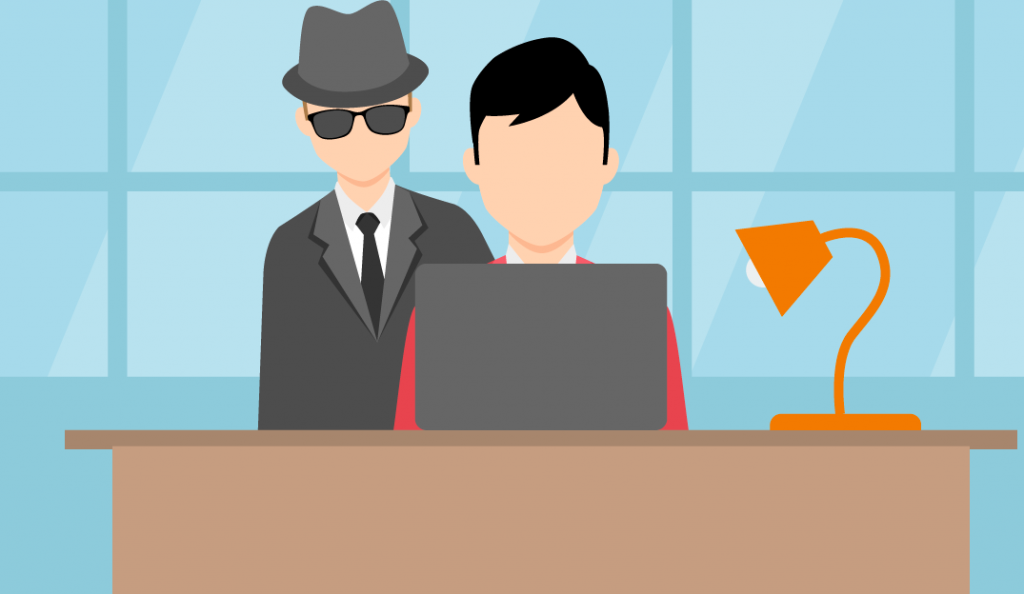 Competitor analysis is crucial when you want to surpass him. It indicates you the weakness that your competitor has and you can target it to make your strength.
To spy on your competitors, there are a few tricky ways. For doing that you can subscribe to their email newsletters or follow them on social media. So, whenever they publish new content, you'll get a copy in your newsletter. You can then find out which approach they are using for getting backlinks.
Another smart way to catch up with their new content is to create a Google alert for the keyword "site:yourcompetitor.com." So, you'll be notified every time if they mention that keyword.
When you discover which link-building techniques your competitors are using the most, you can do the same to replicate their success.
Spying on your competitors will let you become just as good at backlink building as they are. Soon, with time and some practice, you can surpass them in the search engine rankings.
7. Internal Linking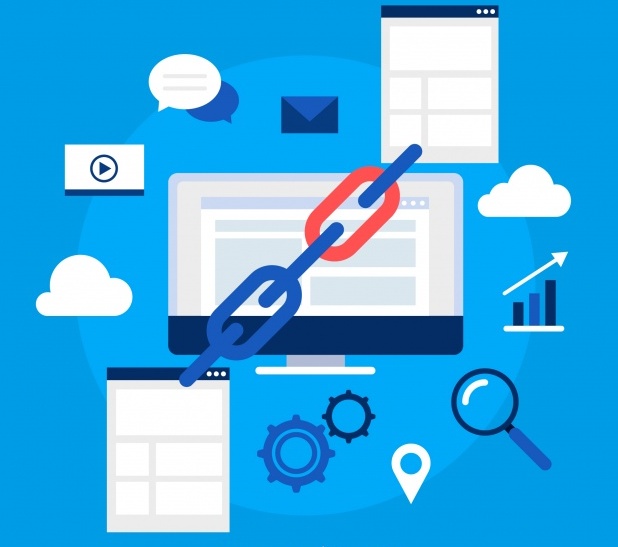 Internal linking means you link your own content or page to your blog within the same website. It's also a part of the SEO link-building journey.
Internal links are a key factor for running a successful blog. They are passing link juice, and you can use your anchor texts for internal link building. With a good internal linking structure, you can help users easily navigate through your website and increase the overall user experience.
Besides, increasing your SEO score, internal link building also helps you to improve bounce rate.
You can observe Wikipedia as your source of inspiration as Wikipedia is a great example of internal linking. With the power of internal linking, Wikipedia has been dominating search engine results.
8. Answer Quora Questions on Similar Topics
Quora is a popular community for bloggers. Every day thousands of people visit Quora to ask questions or get answers to their questions.
You can take it as an opportunity. For instance, you have a blog on "Brand Monitoring Tool", now, you visit Quora. Then type the keyword and you'll get numbers of questions & answers instantly.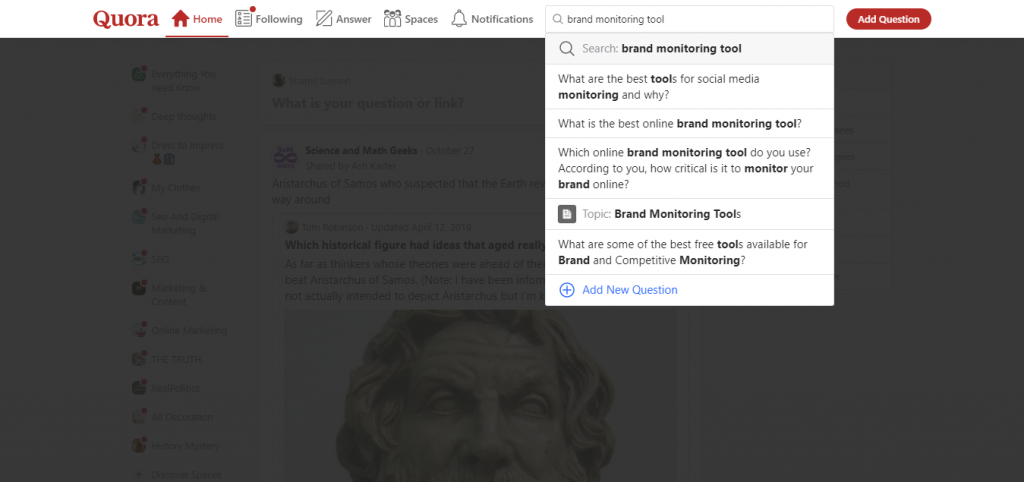 Find a suitable question on that keyword and answer it by writing the gist of your blog. And, finally, drop a link of your blog in any of the parts of that answer. That's all you need to do to create a link of your blog to sites other than yours.
It will be counted as a backlink to your website. And, if you can post a great answer to a relevant question, you will get huge traffic to your website.
9. Testimonial Link Building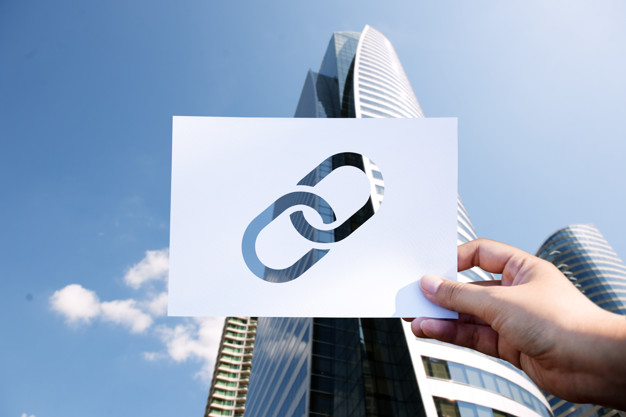 You can also get your name and link back on websites by offering to write testimonials or leave a review about another brand. Choose the top tools or brands you work with and contact them to offer to write a review about your experience.
Brands are usually eager to feature testimonials on their site and often link back reviewers in the credit line.
Choose products and services related to your industry or ones that help you run your business.
Remember, make sure the products you choose have a website with a high domain authority (over 60). Associating your website with a big-name website will give you higher-quality backlinks.
Bonus: SEO Link Building Methods that You Should Avoid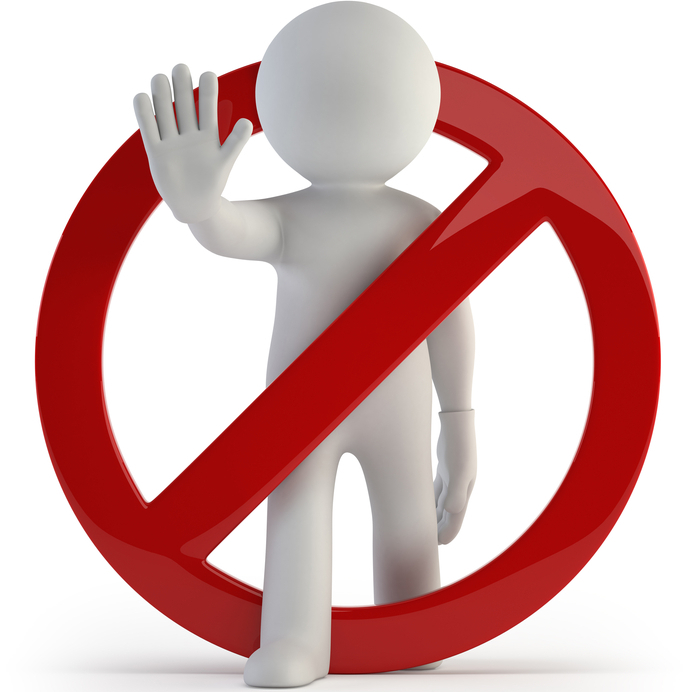 SEO link building might seem straightforward, but it is not. It takes a lot to get excellent websites talking about you, and Google believing in you. You will need to do it in the proper way.
Having said that, here are some terrible link-building mistakes that companies commit while doing SEO.
Blog Comments
Link Purchasing
Linking to Unrelated Niche Sites
Over-Optimized or Not Optimized Anchor Text
Let's talk in a few more detail about these points.
1. Blog Comments
Blog commenting is such a bad SEO link-building tactic that search engines created a link attribute called "nofollow" in 2005. Should anyone really consider a tactic that was already burned in 2005?
Putting links in the comment count as spamming. However, it is still often seen that many people drop links in their comments. It's a bad practice.
Instead, you should write something good about the blog in the comment section, so that, the writer visits your site and does the same thing. Then you can offer each other a link exchange.
2. Link Purchasing
It's not spamming. But, it's a black-hat SEO practice. Paid links, whether you're buying or selling them, are very risky to have as Penguin has helped Google detect them.
An obvious sign of a paid link that Google can catch is a link on a site with a high page rank and no relevancy to your own site. Although it's tempting to purchase high-page rank links, we highly advise you not to as it's not worth the risk of being penalized by Google.
3. Linking to Unrelated Niche Sites
Imagine yourself as a reader. You are looking for some content marketing tips. You find an article that talks about content marketing tips linking to a company website that sells kitchen stuff.
Weird, huh? Well, this is how your customers feel when your site has links to all kinds of websites.
You need to stick to your niche, both in favor of being relevant to people, and Google recognizing you as a suitable site of your kind. The search engine has its own algorithms for allocating the subjects of websites, and if it finds yours everywhere, it will take it as spam.
4. Over-Optimized / Not Optimized Anchor Text
Google has been and still is tracking down 'exact match' anchor text keywords. Quality content needs to be written naturally with user intent in mind, and the same goes for contextual backlinks.
When your link strategy consists of only using 'broad match' (2 words usually) and 'exact match' contextual anchor links, then you are going to get yourself in trouble. In the eyes of Google…this is spam.
Choose the Right Strategy & Start SEO Link Building Now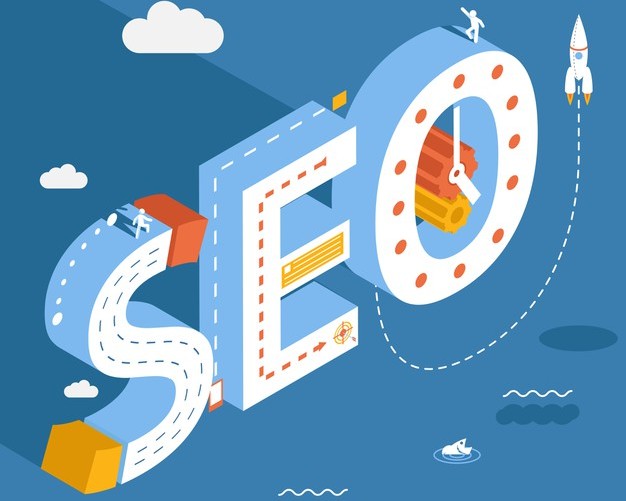 Earning backlink is always been a challenging job. But at the same time, it's one of the best ways to increase domain authority. That ultimately helps you to get better ranks in search engine results.
Having said that you should not practice ways that already have been banned by Google. Rather than choose the legal way to build links that boost up your SEO.
However, don't forget to share with us which SEO link-building strategy you have been following for your site through the comment box below.
https://wphive.com/seo/seo-link-building-guide-for-beginners/
Shams Sumon
Shams is a content writer with a passion for making WordPress topics easy to understand for everyone through conversational and storytelling approaches. With a background in the WordPress industry since 2019, he has developed a knack for breaking down complex technical concepts into digestible bites. When he's not crafting engaging content, Shams can be found watching football matches, catching up on the latest movies, or exploring new destinations to rejuvenate himself.

Subscribe To Our Newsletter