How to Monetize Your Blog in 2023 (10+ Proven Tips)

Although we write blogs out of passion, our ultimate goal is to make money from them. We can't be like just write a blog and forget it rather than find ways to monetize it.
But here is the problem, most people can't just start a blog and make money overnight. Monetizing your blog takes time, patience, and perseverance, as it can take years of hard work before your monetization strategies start paying off.
However, no one can assure you that you will get successful following a particular way. Instead, you should check some proven ways and identify which path is more suitable for you.
That is why today, we are going to show you some proven ideas to monetize your blog. Keep reading.
When You Should Start Monetizing Your Blog


Before learning how to monetize your blog, it's important to know whether your blog is monetizable or not. Let's assume, you have just launched your blogging site and getting around 100 traffic on your site. Then we can come to a decision that your blog isn't prepared for monetization yet.
Get Steady Traffic: You don't need tens of thousands of visitors but at least a thousand visitors a month means you're doing something right.
Grow Your Email List: Again you don't have to aim for anything crazy here. However, grow a list with a few thousands of subscribers to send them newsletters regularly.
Apart from it, another key indicator is audience engagement. For instance, if you receive regular shares and comments on your posts, you know that your readers care about your blog and take it seriously.
So, we can sum up that if you have thousands of visitors per month on your site and a list of email subscribers ready on your hand, and also get a regular share, you can start monetizing your blog.
10+ Tips to Monetize Your Blog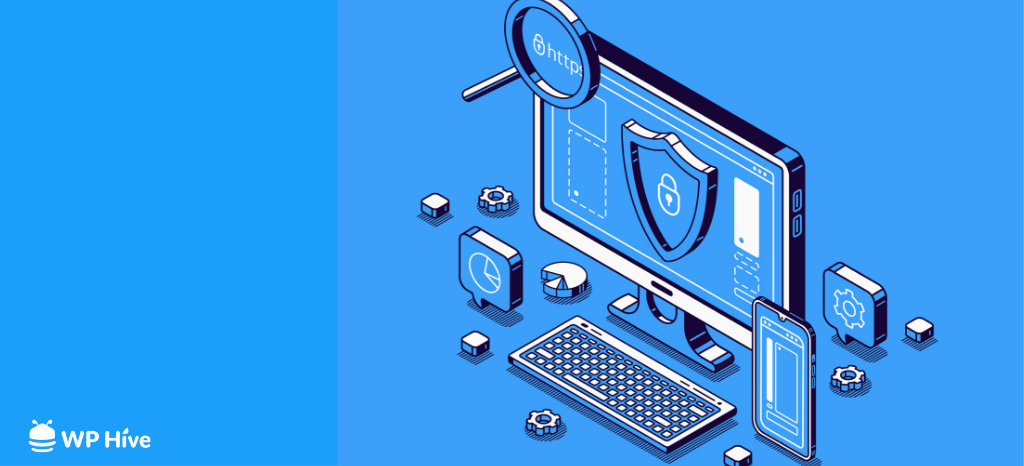 Once you have the traffic coming to your site, you need to figure out how to monetize your blog then. Remember monetization is not magic. It's all about your planning and working on that plan consistently.
Here, are some of the commonly practiced strategies that can help you to make money from blogs. Choose a strategy that aligns with your goals.
Become a Freelance Blogger
Become an Affiliate Marketer
Grow Revenue with Sponsored Posts and Reviews
Offer Paid Membership Plans
Use Ads to Generate Income
Partner with Brands as an Influencer
Sell e-books
Accept Donations
Sell Online Courses
Sell Physical Products
Continuously Promote Your Blog
Now, we're going to take a further look at these solid strategies that other bloggers have used to generate revenue from their own blogs in diverse niches and teach. Let's see how to do the same with your own blog.
1- Become a Freelance Blogger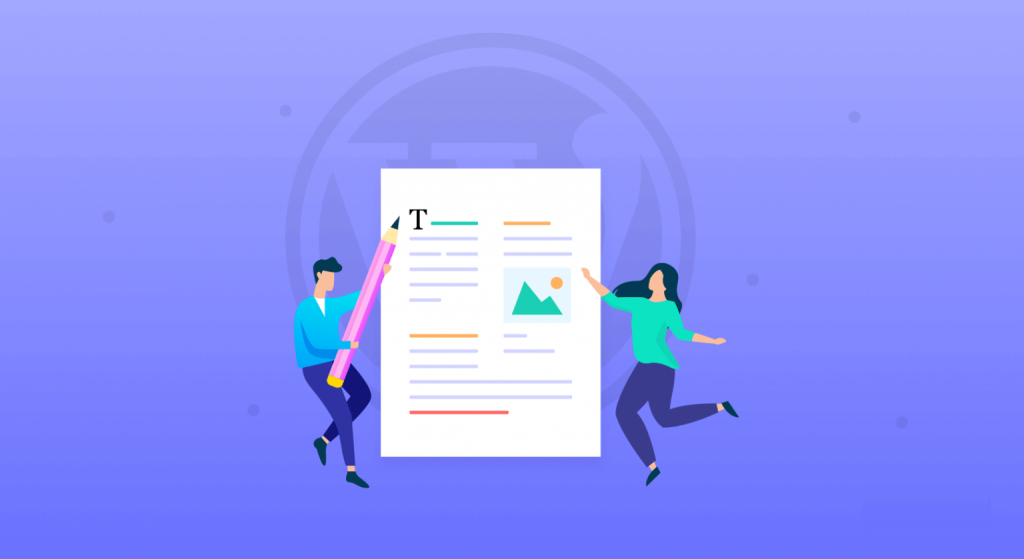 If you are able to produce good content in your niche, you can leverage your writing skill. Even if your own blog isn't drawing in much traffic yet, you can write for others. To find these opportunities, you can research dedicated freelance writing job boards, or you can reach out to brands directly.
According to data from Glassdoor, the average freelancer in the United States makes about $40k a year. Keep in mind that this figure is influenced by your experience level and the niche you write in.
Here's a breakdown of how much you can earn in different niches:
You might not be able to charge these rates when you begin, but as you gain more experience and credibility your rates will go up. Be careful not to charge too low in the beginning though.
According to the Content marketing institute's 2019 report, marketers are set to spend more money on content creation and 50% of the marketers surveyed expect their content marketing budget to increase in 2019.
If there are businesses making money in your niche and so as long as these businesses are creating content then you can bet they need writers.
So, take this opportunity.
2- Become an Affiliate Marketer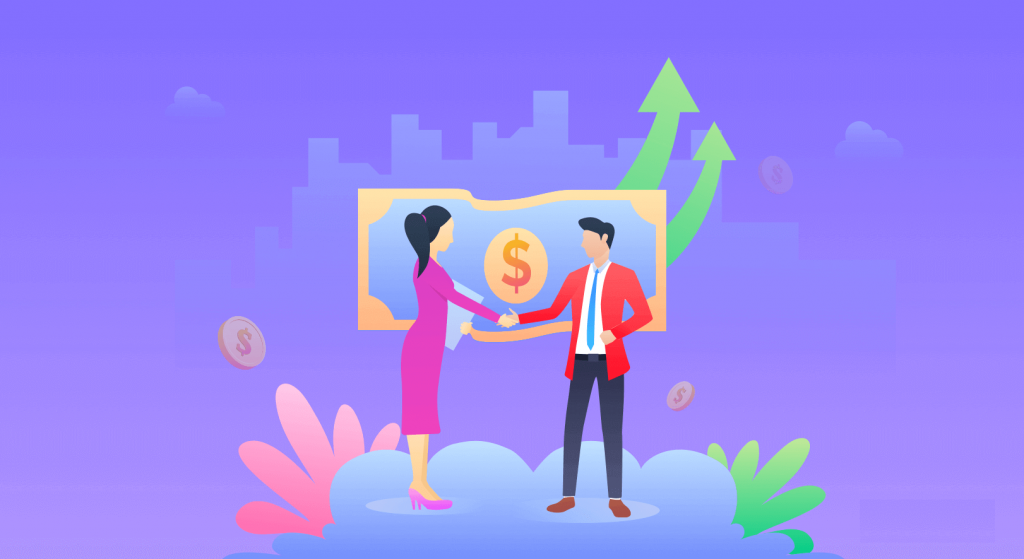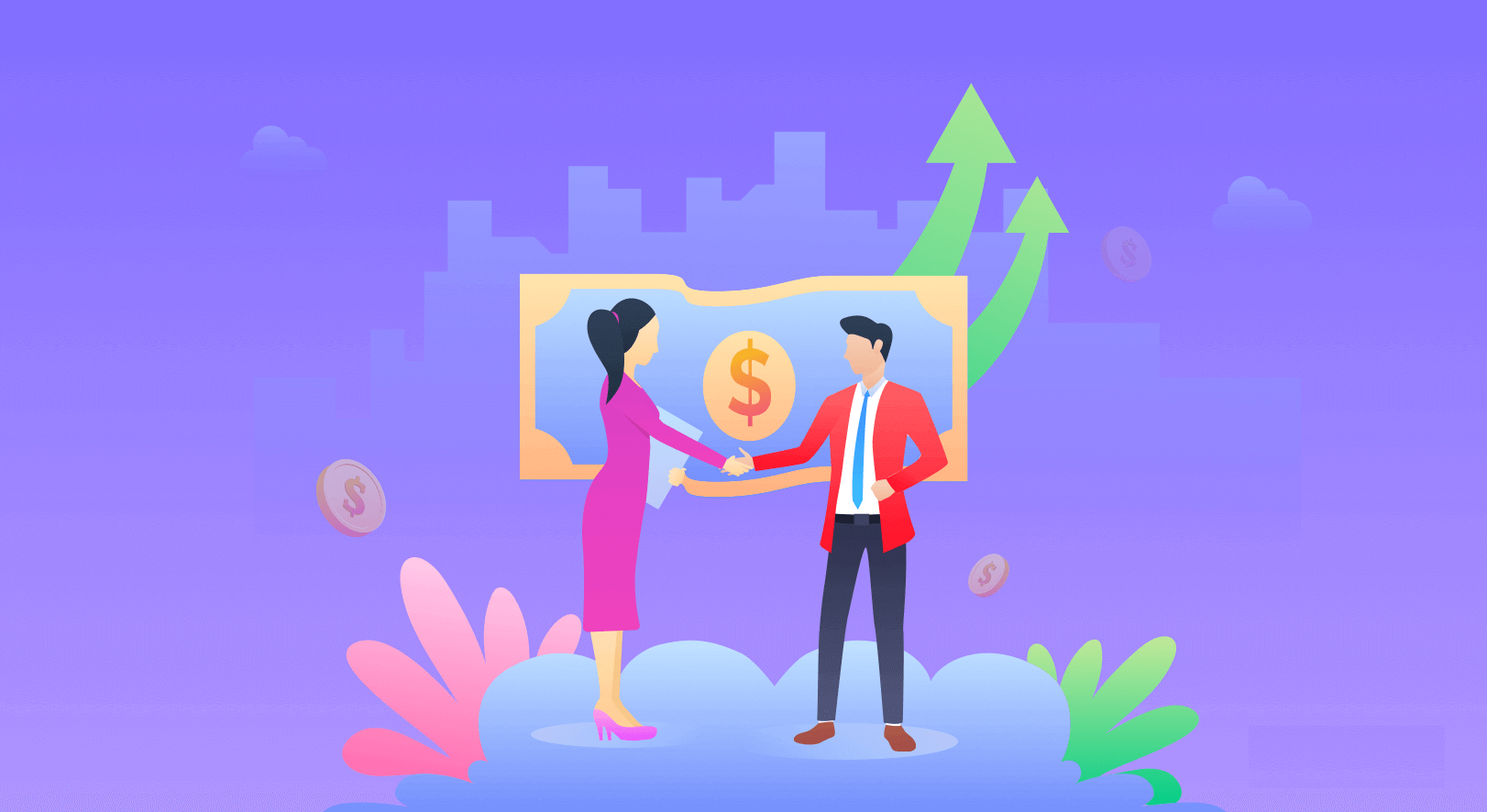 Becoming an affiliate marketer is another great opportunity to monetize your blog. In fact, affiliate marketing powers a lot of the web, approximately 15 percent of the digital media industry's revenue comes from affiliate marketing.
As an affiliate, you partner with a brand to promote their products and earn a commission for every product sale that originated from your blog. From the perspective of both bloggers and brands, affiliate marketing is a win-win situation.
To become an affiliate marketer, find your opportunities like the following.
Reach out to the companies in your niche and build a one-off partnership
Many companies will have a link somewhere on their site to an affiliate page where you can sign up
Sign up for Amazon Associates and sell any Amazon product and earn a 4%-10% commission on every sale
3- Grow Revenue with Sponsored Posts and Reviews
Sponsored content can be videos, podcasts, blog posts, reviews; anything that can be paid for by a sponsor. And unlike affiliate marketing, sponsored content isn't dependent on whether you drive sales or clicks. Instead, you get paid upfront; all you have to do is create the content.
For beginners, you shouldn't review just any company's products. Sponsored content should always fit within your blog's niche. Otherwise, your savvy audience may leave your blog and won't come back again.
You should also tell your readers whenever they're viewing sponsored content and disclose whether you're making money off the post. Being transparent about how you're earning money is a great way to build and maintain trust with your audience.
4- Offer Paid Membership Plans

Have you ever considered turning your blog into a membership site? Your most loyal fans will be more willing to pay to read more of your content because it's just that valuable to them.
When you turn your blog into a membership site, it's like locking your content behind a door; only people that have the key (a paid subscription) have access to it.
Users can pay a one-time fee to get access, or you can charge users a monthly subscription so that you can get recurring revenue from your blog. As you can see, selling memberships is a great way to monetize a blog.
5- Use Ads to Generate Income

This has proven to be the most popular and one of the most lucrative ways of monetizing a blog. You can earn money by showing ads on your site. Just as a business might be willing to pay for the best billboard location on the freeway, they'll pay for prime spots for banner ads or display ads on the internet too.
However, they set some parameters for their campaigns. That might include specific target audiences, style and formatting preferences, and goals for how many impressions the ad should get.
This means that if you have substantial traffic numbers and some space for text or visual advertisements, you can join an ad network. The most popular option is Google's AdSense.
One of the nice things about AdSense is that it tailors ad placements to the layout, structure, and content of your website. This makes the ads highly relevant to your readers, increasing the chance that they'll be clicked on.
6- Partner with Brands as an Influencer
Another common and easy way to generate money from your blog is by partnering with brands as an influencer. In this case, your social media status can help you to barter with brands.
If you can manage a certain amount of followers on your social media or blog, you can approach brands as an influencer. You'll also need to build up your networks and closely engage with followers.
After all, it's hard to "influence" if you don't have an audience for your posts and content. If you can establish a relationship with a brand that fits your blog's niche, there can be plenty of benefits for both parties.
7- Sell eBooks

Selling ebooks is another popular way to monetize a blog and it's a great source of passive income. Passive income is income that requires little to no effort to earn and maintain. When you write an ebook, you only have to write it once. Then, you can sell that ebook over and over again to your readers.
But, if you want your ebook to sell, it needs to be good. Most importantly, the topic of your ebook needs to be interesting to your target audience. Your e-book can be an elaboration on topics that you cover in your blog, or it can introduce a new theme or question that is highly relevant to your target audience.
When you make an e-book, draw lessons and stories from your own knowledge and experience. Teach readers something new, and show them how they can put this knowledge into action in their own lives.
8- Accept Donations
It's an easy way to monetize your blog. All you need to do is ask your readers to make a small donation to the site so you can keep producing content they like. Sites like Wikipedia see great success with this strategy, and monetizing your blog with donations requires very little extra work on your part.
Note that the principle behind donations is that they enable your audience to thank you for providing them with free, valuable content. For this reason, it's not advisable to ask for donations if you're already selling your content.
9- Create & Sell Online Courses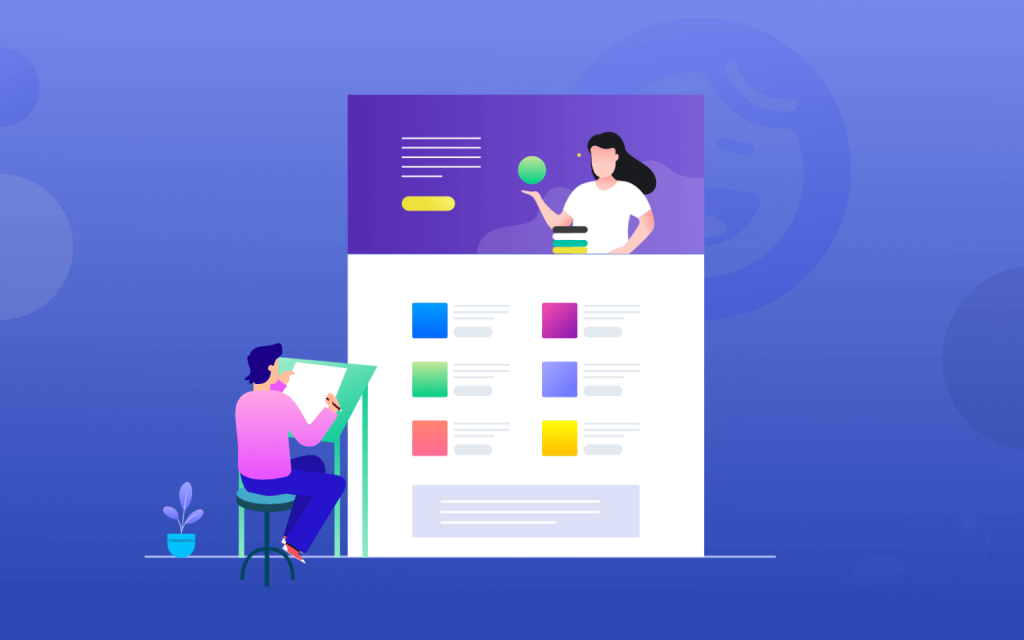 Creating an online course is a great way to start monetizing your blog and upgrading your blogging career. If you have something valuable to teach your audience, you can turn your expertise into online courses that your readers can pay for.
If you wonder if online courses are profitable,
The e-learning industry is expected to grow to about $406 billion by 2024!
With an online course, you deliver your best content exclusively to customers. All you need to teach a course is to know more than the people you're teaching.
And, it could be your source of passive income. You just create online courses once, then sell it continuously.
10- Sell Physical Products
Another way you can monetize your blog is by selling products directly to your audience. Some bloggers even move from selling just a few items to launching full-fledged eCommerce websites alongside the blog.
If you've already built up an audience, one of the most profitable ways to monetize it, is to sell products directly to these people. They already trust you and since you cater to them you probably know more about them than most manufacturers and retailers.
11- Continuously Promote Your Blog

For the above methods to be effective, you'll need to promote your blog consistently so that you constantly drive more traffic, engage with your audience, and strengthen your readership. To promote your blog, plan some strategies like the following.
Email Marketing: Newsletters are a great option to keep your audience engaged. Promote your latest blog posts with captivating emails that encourage your audience to keep coming back to your website.
Search Engine Optimization: Optimize your content for search engines. As you write, you should refine your content to rank high on Google and other search engines. This way, you'll be able to gain exposure and drive even more traffic to your site.
Using Social Media: Blogging and social media marketing go hand in hand. Build and optimize your social channels so that you share your expertise on multiple platforms and gather followers.
Bonus: Tips to Write a Blog That Makes Money


Writing a blog is an art. It takes time to shape a perfect blog. Not only skills but also experience are needed to produce blogs that attract an audience. From our years of experience, we can say that blog writing has three steps.
Prepare Yourself to Write a Blog Post: You need to be prepared with your blog topic, research, purpose to write the blog, unique points, and target audience before starting writing the blog. Make yourself clear enough about what purpose will your blog serve to your audience and are there any unique points in your blog so that audience will receive it warmly.
Follow Smart Strategies to Write Blogs: There are different ways to write a blog. You can follow it as described here. At first, select a catchy headline, then make a blog structure, keep every paragraph short, use optimized images and infographics, including videos, and don't forget to write case studies. That's how you should write a blog.
Edit and Update the Blog for Making It Perfect: After completing the blog, check grammar and spelling mistakes. If there is no mistake, publish the blog and start promoting.
Related Article: The Ultimate Blog Writing Checklist for Beginners
Follow the Plan and Start Monetizing Your Blog Now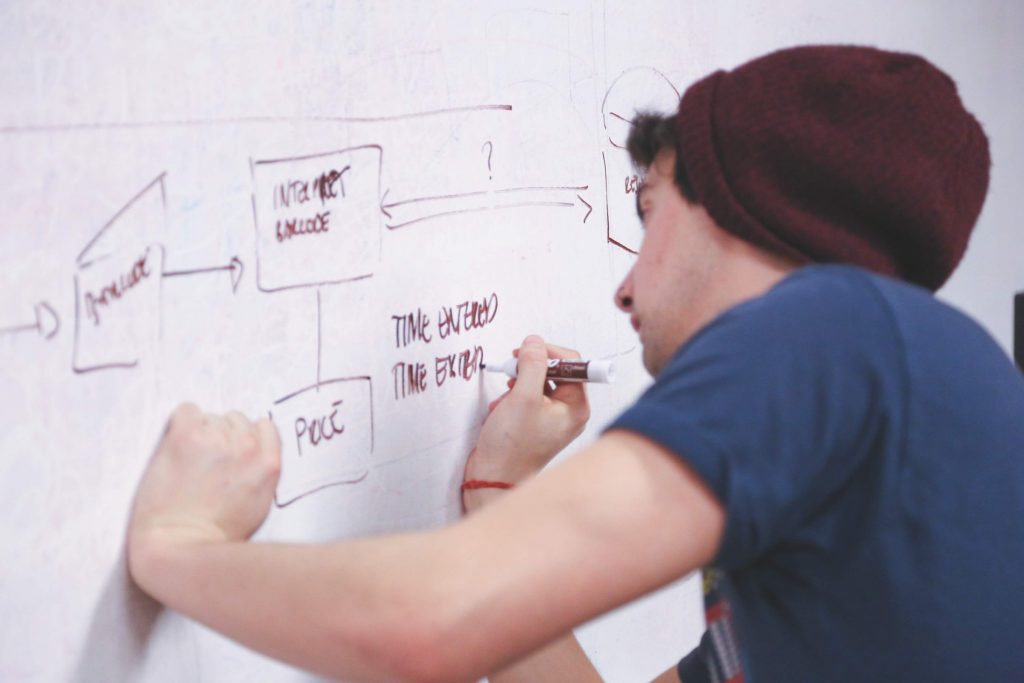 Straight talk? Figuring out how to monetize your blog and actually make money from it, is difficult. But stick to it, you will be reaching your goal definitely. Remember that it's not a job overnight.
So, choose a strategy that you are an expert at and make a plan according to it. Good luck.
https://wphive.com/wordpress/how-to-monetize-your-blog/
Shams Sumon
Shams is a content writer with a passion for making WordPress topics easy to understand for everyone through conversational and storytelling approaches. With a background in the WordPress industry since 2019, he has developed a knack for breaking down complex technical concepts into digestible bites. When he's not crafting engaging content, Shams can be found watching football matches, catching up on the latest movies, or exploring new destinations to rejuvenate himself.

Subscribe To Our Newsletter