7+ Best WordPress Helpdesk Plugins for Customer Support

If you have a business or planning to start one, you already know the importance of fast and efficient customer service. A Zendesk report revealed poor customer service is a reason why 61% of customers switch to other brands.
When lots of customer responses start coming together in a short time, it becomes really difficult to maintain quality service. A helpdesk plugin can make this task remarkably easy for the customer support team.
In this article, we'll take a look at some of the best WordPress helpdesk plugins and how they can benefit your business. Keep reading to explore them and find the one that meets your needs.
Why Do You Need a Helpdesk Plugin for Your Business?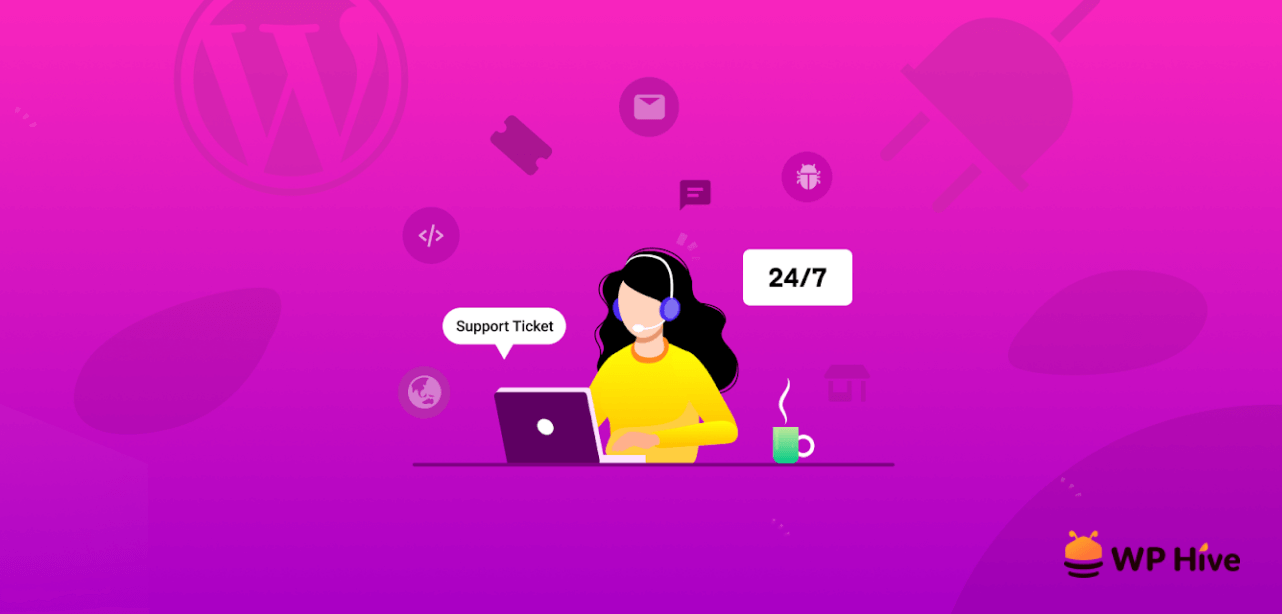 A help desk plugin lets you track user requests, nurture them, solve their problems, and convert them into customers. It allows you to organize messages, emails, and phone calls from a single point of contact. Let's explore the benefits of the help plugin below.
1. Ticket Management
Customers usually contact support for different kinds of issues. It may be for information, instructions, or complaints. The helpdesk ticketing system makes it easy to prioritize requests and delegate them to the right representative for quick solutions.
2. Increase Sales and Conversions
According to a HubSpot survey, over 19% of customers love to talk with a salesperson before buying a product. If communication is easy, more customers would love to do that. The helpdesk plugin enables customers to ask any questions and receive solutions.
3. Improve Team Performance
Helpdesk plugins empower the support admins to manage multiple channels (email, phone, social media, chat). Once a problem is identified, admins can instantly delegate it to the respected team for solutions. It helps improve team performance.
4. No Request Lost
If you receive hundreds of requests manually a day, chances are that you'll forget to answer at least some of them. But the helpdesk plugin will help you track if every ticket request has been answered. You can also check how many times the same customers have interacted with you.
5. Take Data-Driven Decision
Helpdesk plugins can help you make data-driven decisions. Each plugin comes with an analytic.
You can use it to analyze how many requests you received on specific days, the forms of requests, and how much time each ticket takes to resolve.
Who Needs a Helpdesk Plugin?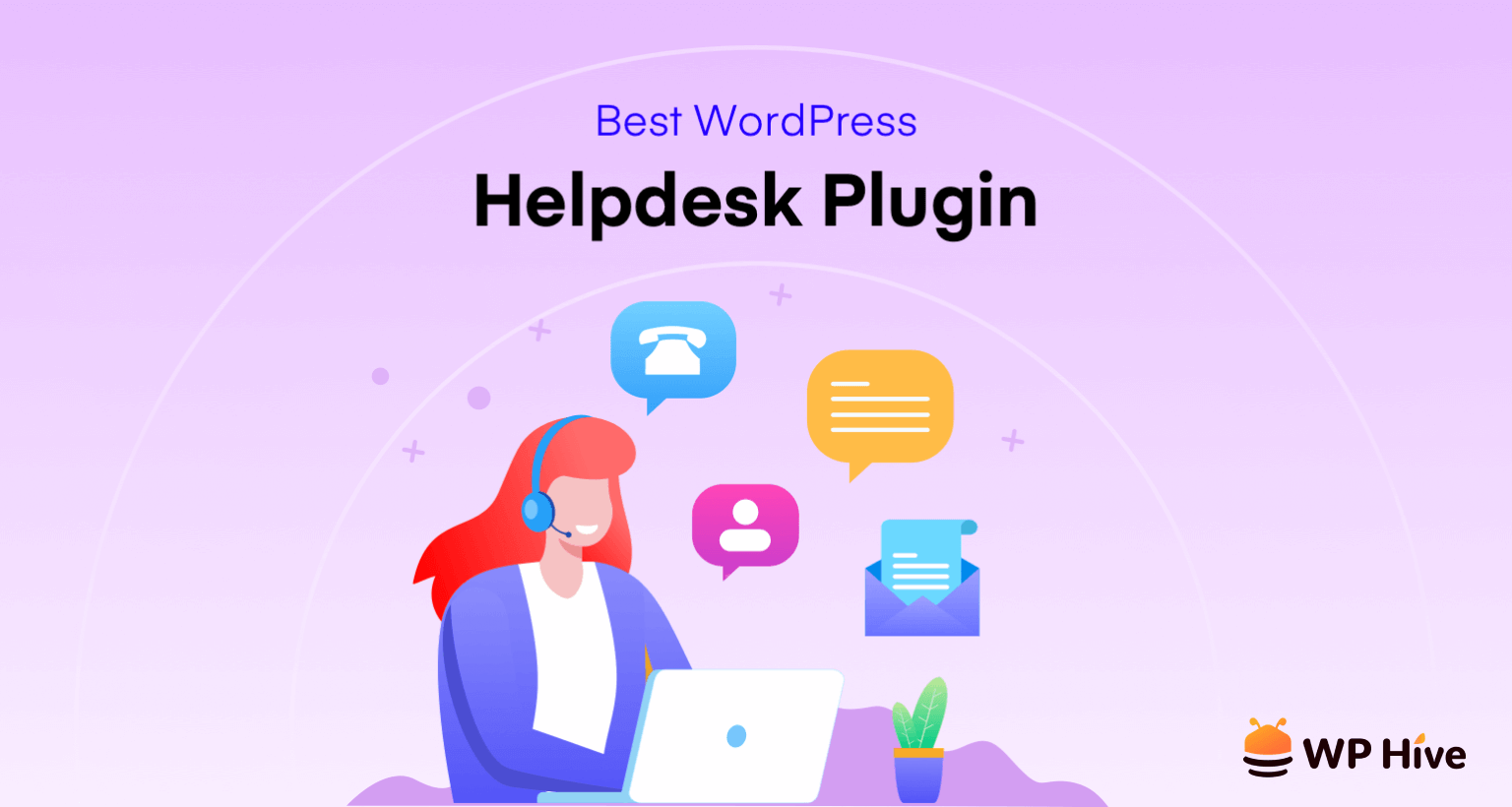 Helpdesk customer support is a must for any profit and non-profit organization with a presence online. But it's more mandatory for the following types of organizations.
1. eCommerce
Helpdesk plugins enable eCommerce websites to handle return, refund, and coupon requests without causing any errors. It also makes things easy for eCommerce admins to satisfy the queries of potential customers by quickly replying.
2. Bank and Financial Corporations
From opening new accounts, money transferring, currency conversion, and loan requests, banks and financial corporations have to manage countless requests today. A helpdesk plugin can seamlessly carry the load of 5-10 support agents.
3. Software Companies
Software companies are bound to offer technical support to their customers. Suppose a company has over 300,000 active premium users. Is it possible to handle or track their requests manually? A helpdesk plugin can make customer support comfortable.
4. Online Booking Agencies
Online booking agencies have become popular today for selling travel tickets, hotel and resort booking, theatre booking, and more.
During the holidays, booking requests reach an enormous quantity. Without helpdesk software, it's impossible to address them in a foolproof way.
7+ Best WordPress Helpdesk Plugins for Your Business
Now, we'll talk about 7+ best WordPress helpdesk plugins in this section. We will discuss their key features, pros-cons, and pricing so you can choose the best one for your website. Keep reading.
1. HubSpot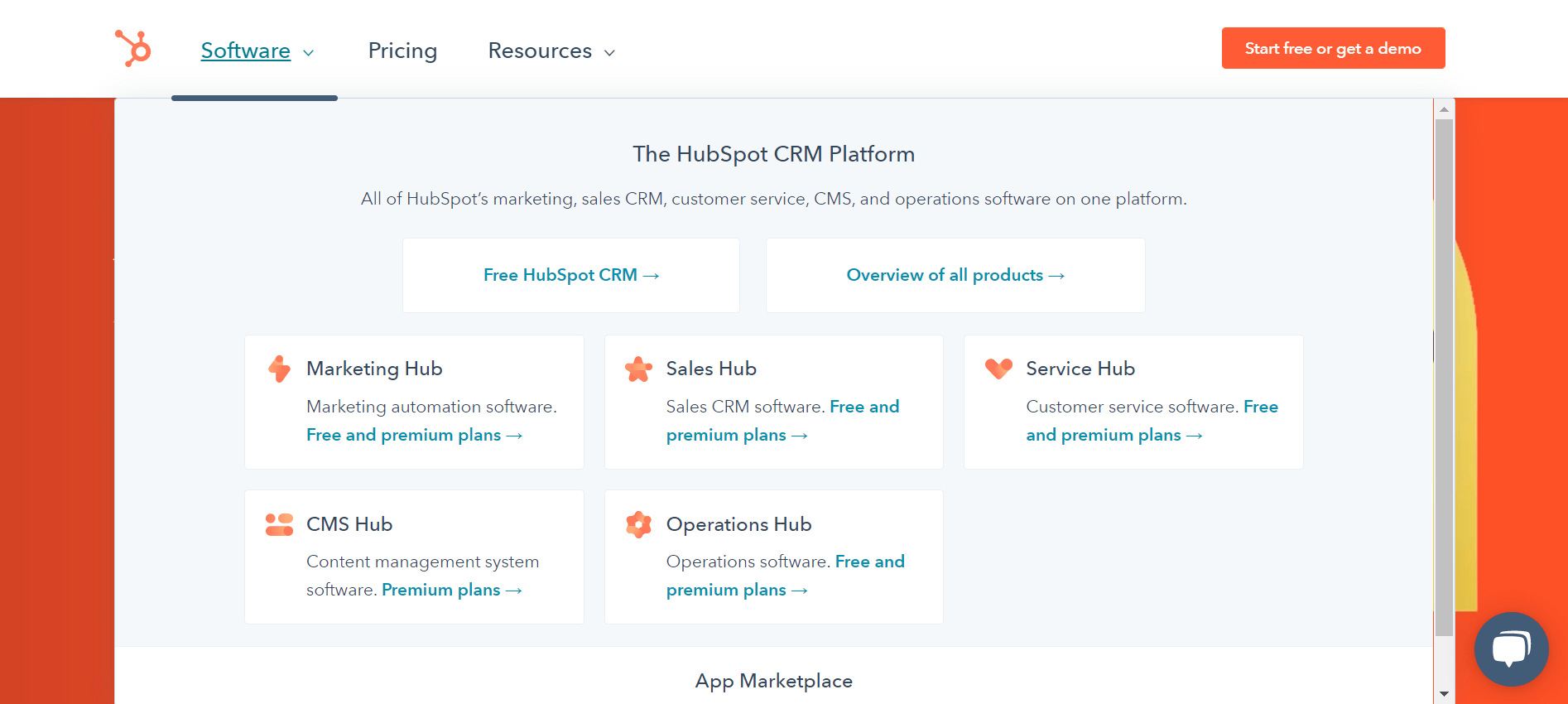 HubSpot is a cloud-based CRM platform. It empowers organizations of all types to track leads and deliver them top-notch customer experience from one place. It is highly suitable for B2B and B2C businesses across all industries.
Note: HubSpot is a broad platform. It has five separate hubs: marketing, sales, service, CRM, and operation. For the helpdesk, you can choose the service hub. Visit how to integrate HubSpot with WordPress.
Check out its pros and cons below.
Pros of HubSpot
HubSpot facilitates flawless monitoring of inbound and outbound leads.
Its ticketing system lets you record your customers' issues in one dashboard.
You can prioritize tickets to solve the important ones urgently.
It offers you limitless customizations to personalize everything up to your brand.
HubSpot offers you to manage email campaigns and performance tracking as well.
Its free plan of the service hub lets you enjoy live chat, chatbots, shared inbox, and other basics.
Cons of HubSpot
Premium plans are highly expensive for small enterprises.
Users need to complete over a 10+ hours long course to use this entire software though their training materials are good.
Price of HubSpot
HubSpot has comprehensive pricing plans. You may subscribe to its entire platform or specific tools only. The price of its service hub starts from $50/month. Its free version is available.
2. WSDesk – ELEX WordPress HelpDesk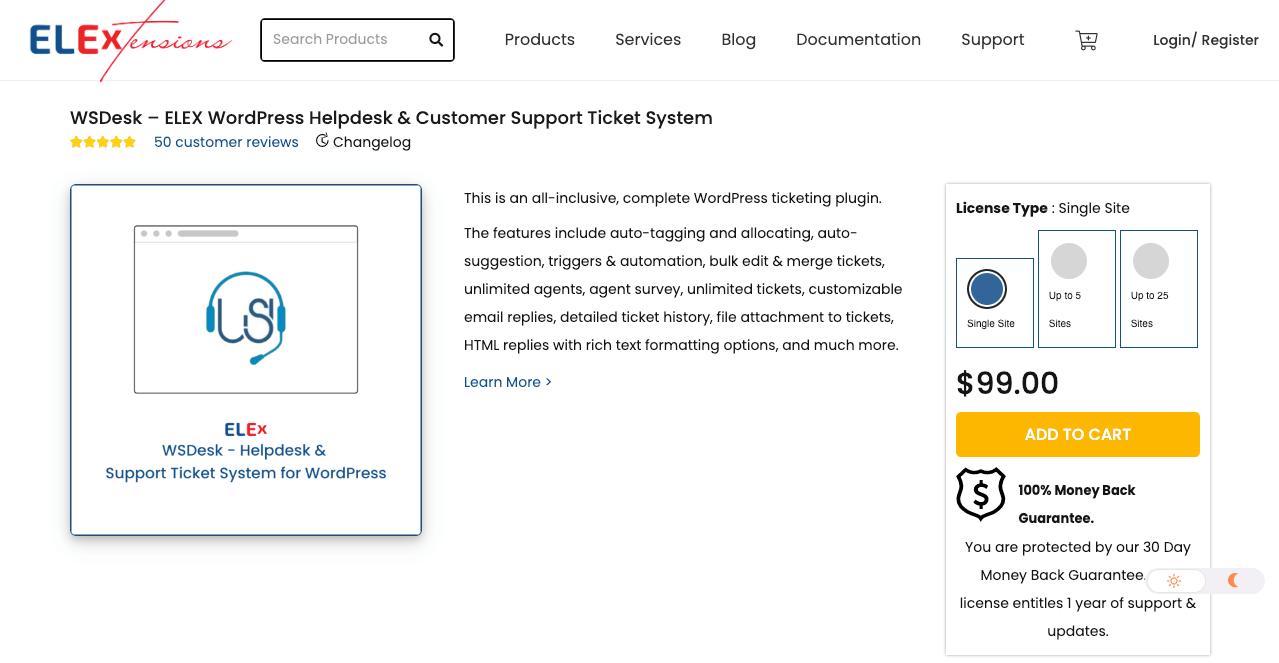 WSDesk is another wonderful helpdesk plugin. It can help you manage ticket creation, track them, and satisfy customer queries in a user-friendly way. Its AJAX-based intuitive design makes it easy for support agents to view the entire interface without loading the page.
Check out its pros and cons below.
Pros of WSDesk
WSDesk allows you to create unlimited tickets and agent profiles.
You can block the spammers by blocking specific IDs.
You can back up all the tickets to an XML file and restore them later.
Compatible with WooCommerce, EDD, and Contact Form plugins.
It provides you with the last 7-day report to analyze and improve customer services.
Its email piping features let you create tickets directly through emails and reply to them through the same channel.
Cons of WSDesk
Many tutorial documentations of the plugin are still incomplete and confusing.
It doesn't have the multi-lingual feature, and the most exciting features are available in the premium version.
Price of WSDesk
The price of WSDesk starts from $99/year with a 30-day money-back guarantee. It has a free version available as well.
3. Zendesk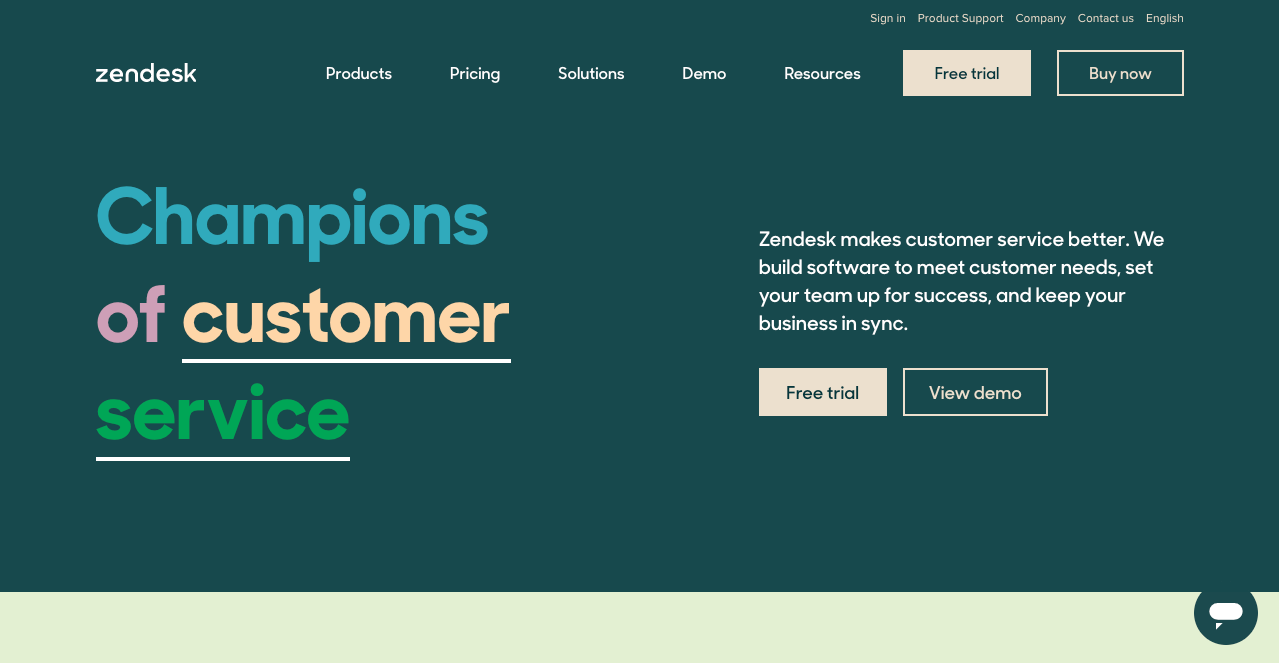 Zendesk is a SaaS-based helpdesk plugin. It seamlessly converts any comment to active tickets, which is impressive. So you won't miss even a single query. Its interface is so easy to understand. If customers are already registered on your site, they will automatically be logged into Zendesk.
Check out its Pros and Cons below.
Pros of Zendesk
You can specify rules for Zendesk to automate emails and requests into groups.
Easily to integrate with numerous WordPress plugins.
Zendesk provides a widget that you can embed anywhere on your site.
You can also embed the Zendesk dropbox tab anywhere on your site pages.
It has powerful analytics that will guide you to ensure customer satisfaction.
Zendesk is compatible with mobile phones and has multi-lingual features available.
Cons of Zendesk
It requires you to complete the technical setup. But they have an expert team ready to help you.
They need to upgrade the collision detection feature so multiple agents can't reply to the same ticket at once.
Price of Zendesk
The price of Zendesk for service starts from $49/year. They don't have a refund policy. However, you can check their available free versions before upgrading to the premium.
4. Freshdesk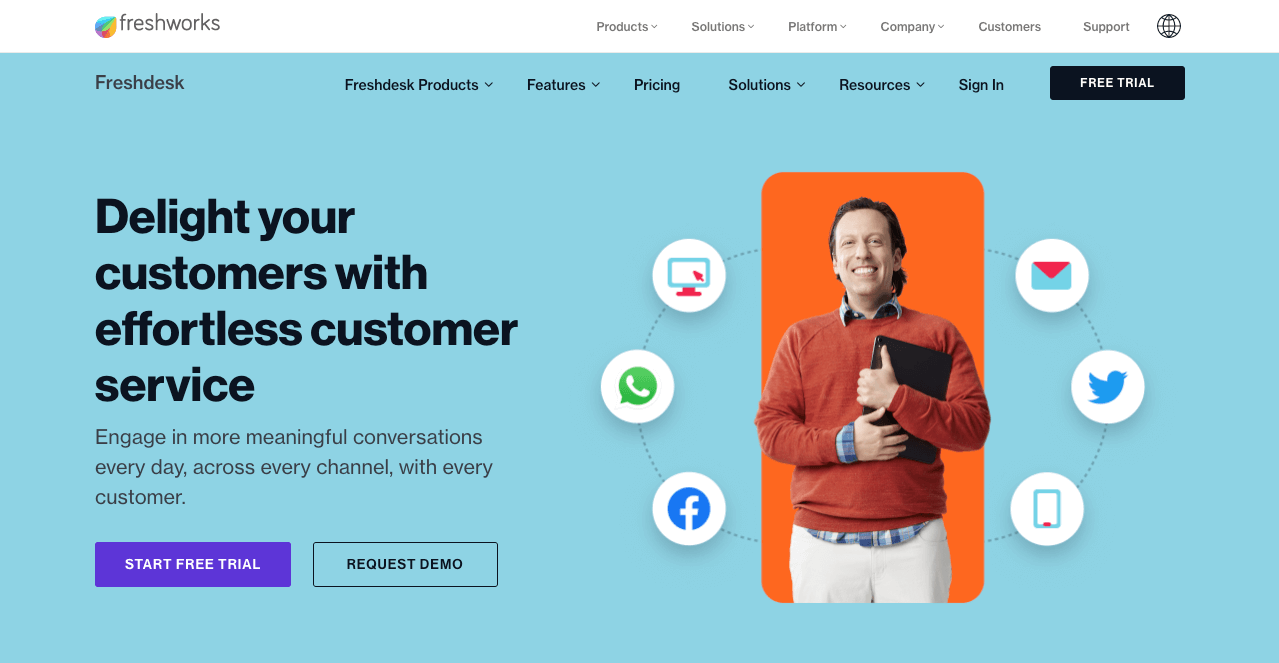 Freshdesk is another great SaaS-based helpdesk plugin used for ticket management. Users love it mostly for its ease of usage. You can easily automate the self-services, manage SLAs, and generate analytical reports.
Pros of Freshdesk
Freshdesk allows you to prioritize, categorize, and assign tickets to dedicated agents.
It unifies multiple channels (email, phone, social, and chat) on a single platform.
It facilitates collision detection so multiple agents can't reply to the same ticket at once.
Freshdesk has multi-lingual and various time-zone features.
It automatically assigns tickets to agents based on their skills and current workload, which boosts productivity.
Cons of Freshdesk
Its reporting module could be improved.
Better customers choose a category when submitting a request. It will help agents receive very specific questions.
Price of Freshdesk
The price of the Freshdesk plugin starts from $18/month. It has a free version available as well.
5. Awesome Support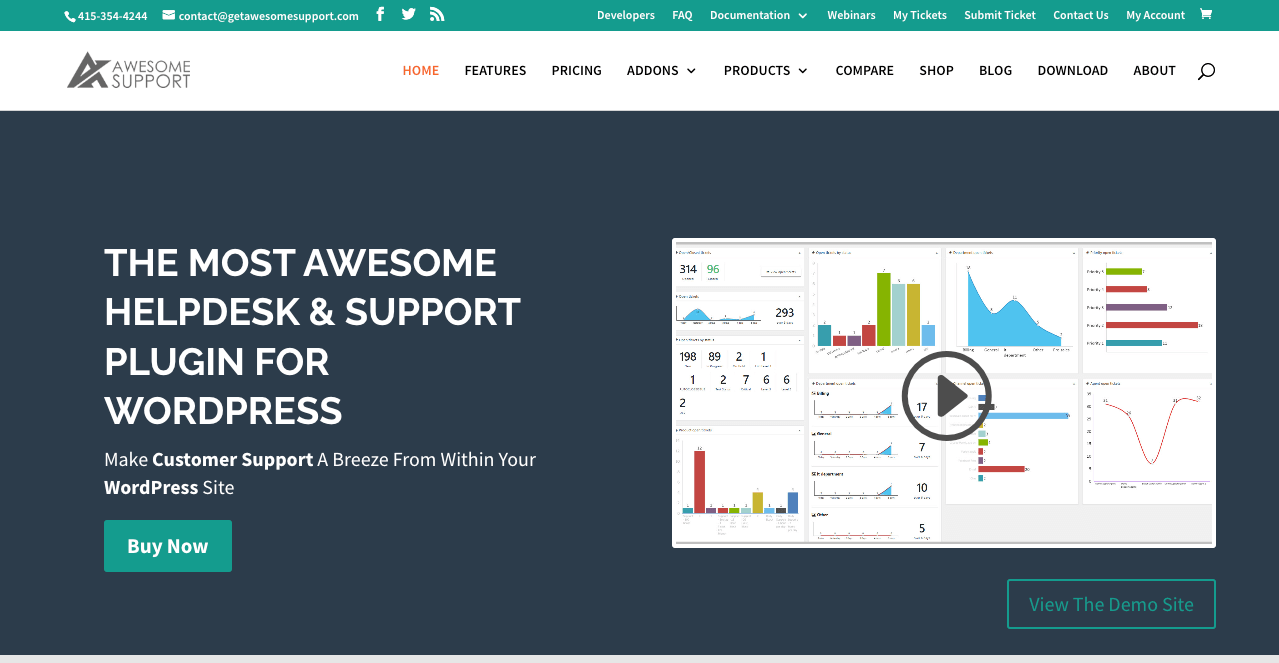 Awesome Support is a feature-rich helpdesk plugin. Even its free version has so many features to amaze you. If you already use a different helpdesk plugin and have tickets, you can easily import them to the Awesome Support plugin. It also has 28+ premium add-ons.
Check out its pros and cons below.
Pros of Awesome Support
Awesome Support allows you to handle unlimited tickets, agents, and attachments.
Its time tracker lets you monitor the time each ticket takes to solve.
It seamlessly works with numerous other extensions.
You can customize the form fields so users can make requests specifically.
It has multi-lingual features available.
Cons of Awesome Support
Awesome Support lacks features like autosuggestion and AJAX.
Premium prices are relatively high for small and medium enterprises.
Price of Awesome Support
The price of Awesome Support starts from $149/year. It has a free version available.
Explore more about Awesome Support
6. Help Scout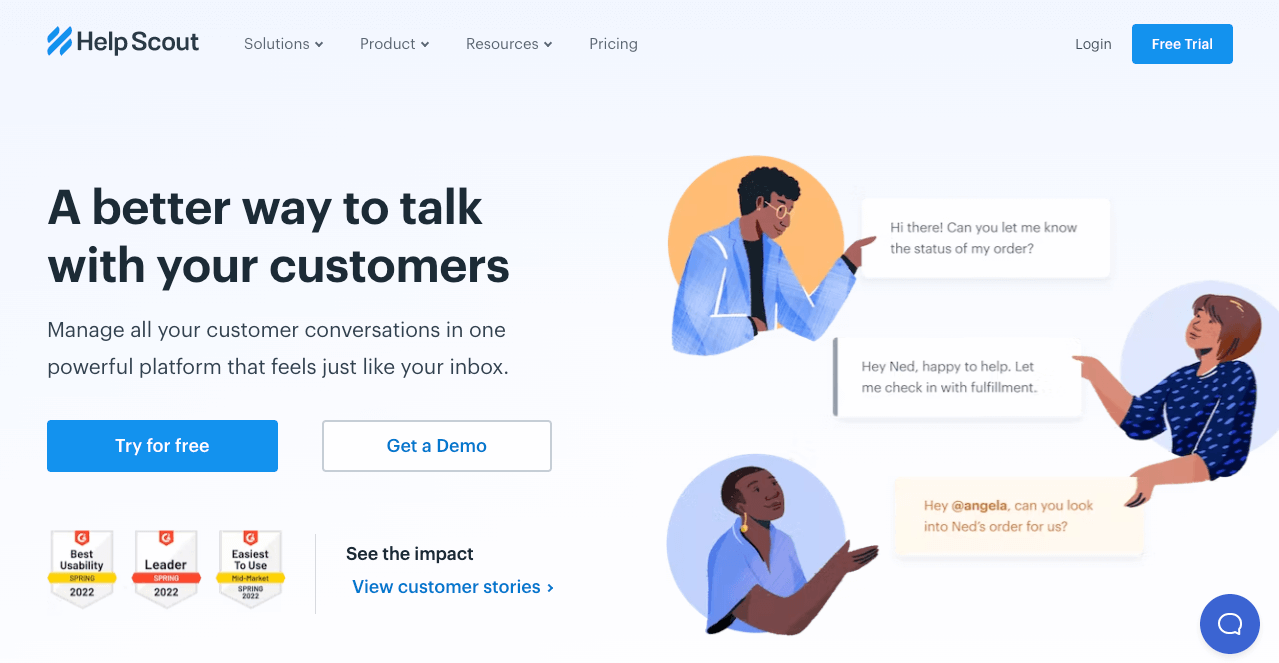 Help Scout is another great plugin that offers a pretty decent set of features in its free version. It currently has automation features with 50+ integrations. You can generate in-depth reports in both CSV and XLS formats.
Check out its pros and cons below.
Pros of Help Scout
Help Scout allows you to receive all requests in a shared inbox.
It has a great knowledge base by which you can instantly reply to customers.
The live chat option helps you speed up the support process.
Customers can add CC and BCC while replying to tickets.
It has an interesting feature- 'privet note'. When an agent wants to pass a ticket to another agent, he can use it to pass a guide.
Cons of WP Support Plus
Beginners may find its interface quite complicated.
Users have to purchase premium extensions to enjoy advanced features.
Price of WP Support Plus
The price of WP Support Plus starts from $25/month. It has a free version available.
Explore more about WP Support Plus
7. ThriveDesk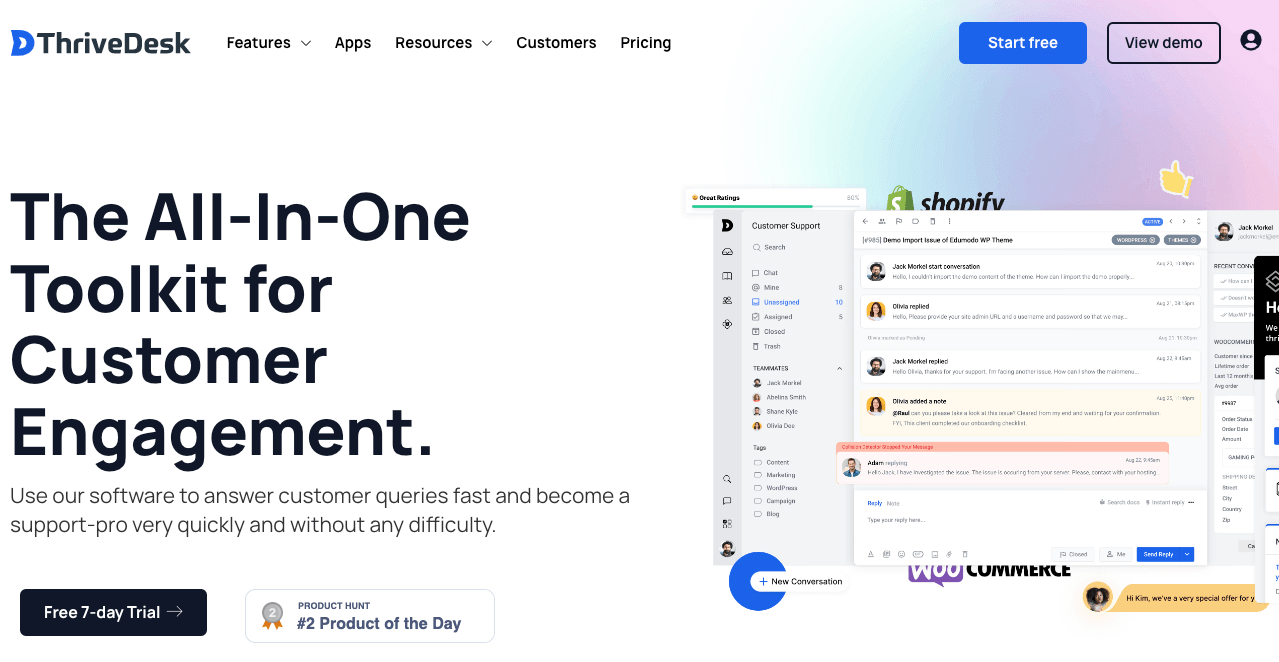 If you are a small enterprise or a SaaS startup and looking for a premium helpdesk plugin, you may consider the ThriveDesk plugin. It is a simple and easy-to-setup plugin that can scale up your customer support efficiency tremendously.
Check out its pros and cons below.
Pros of ThriveDesk
ThriveDesk has a clean, clear, and easy-to-follow UI.
It perfectly works with WooCommerce.
So, you can easily track customers' orders, shipping, license info, and more.
You can enable automated replies from docs or the knowledge base.
It allows you to offer real-time chat support to customers.
Cons of ThriveDesk
ThriveDesk must care a bit more about its documentation system.
Some terms they used in the documentation might be confusing to many users. ThriveDesk must rewrite them with easy terminologies.
Price of ThriveDesk
The price of ThriveDesk starts from $8/month. It has a free version available as well.
8. bbPress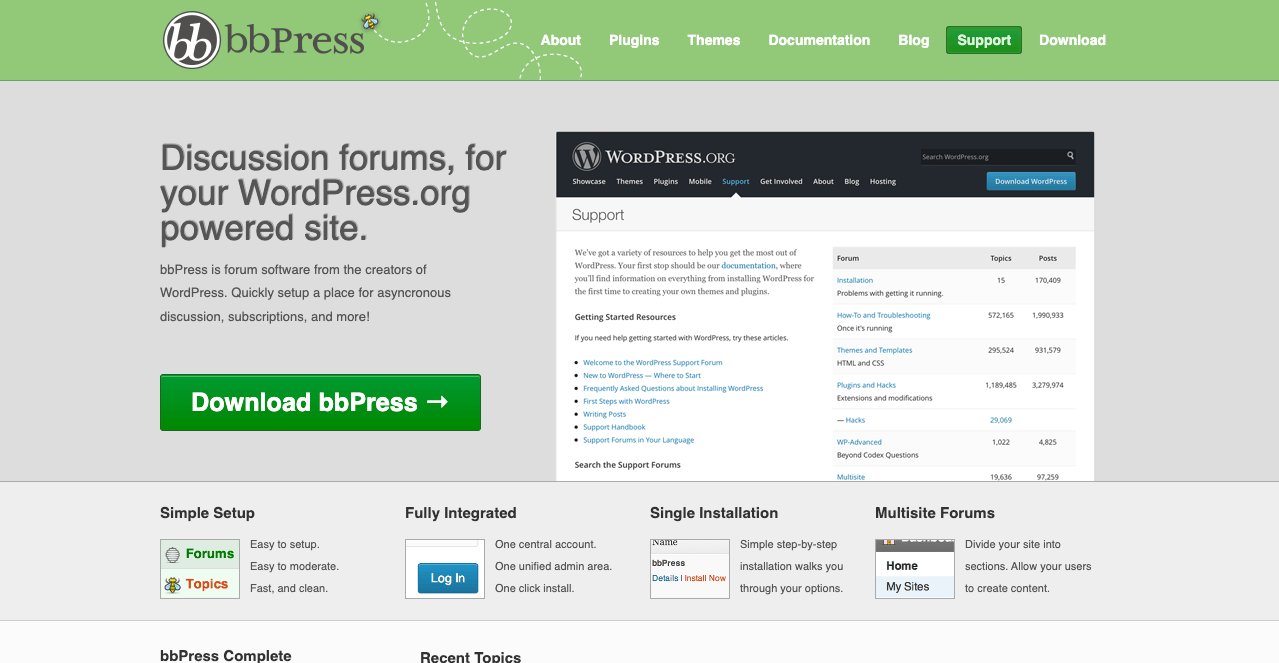 If you are looking for a completely free solution to offer customer support, you must look into bbPress. It is open-source forum software. It allows you to add multiple sites to a single forum, use customizable templates, and built-in spam prevention solution.
Check out its pros and cons below.
Pros of bbPress
bbPress is an extremely lightweight plugin, so your site will never get bloated.
It is a very easy and beginner-friendly plugin.
Since Automattic develops this plugin, you can be sure it won't disappear.
It has a large third-party extension library from where you can source new equipment.
Cons of bbPress
You won't get expert technical support as this is a free plugin.
Though lightweight, it's not as flexible as other helpdesk plugins.
Price bbPress
bbPress is a free plugin. It has no premium version.
9. Jivochat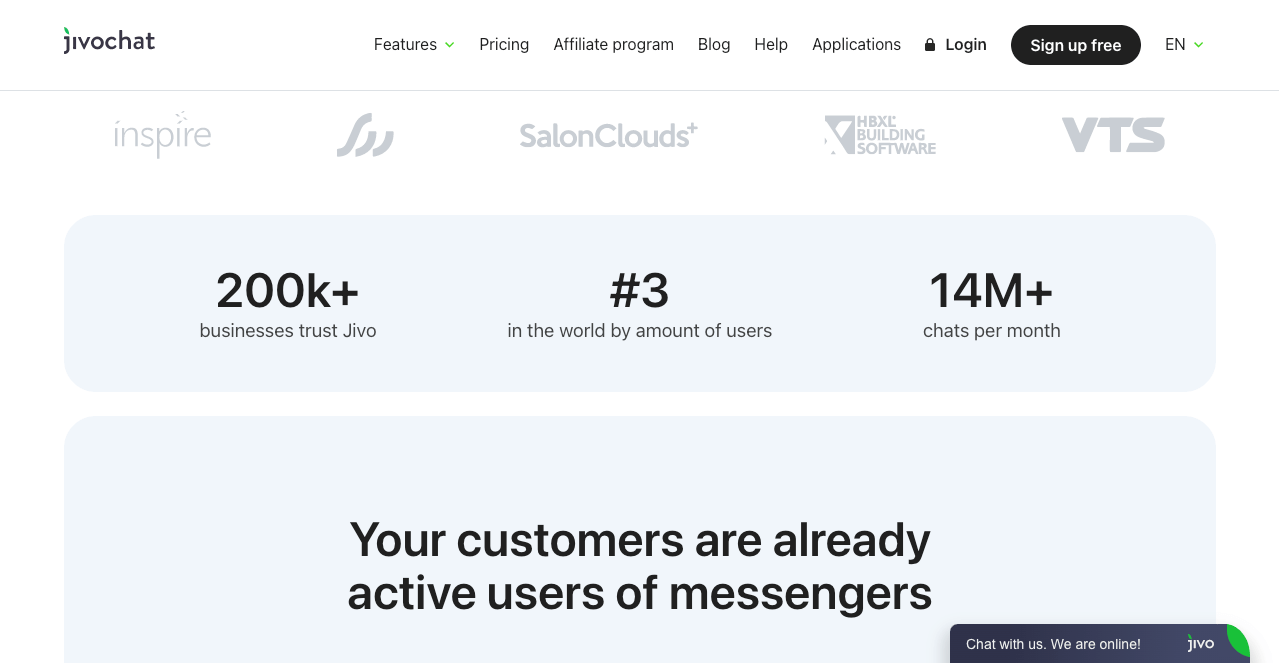 Jivochat is a super cool WordPress plugin to facilitate live chat services. It has a creative and customizable mobile chat wizard by which you can optimize the support chat option perfectly for mobile phone users. It offers limitless options when it comes to customer interaction.
Check out its pros and cons below.
Pros of Jivochat
As this is a SaaS solution, you don't need any new software download.
You can track view history, chat logs, and real-time visitors.
Jivochat helps you provide omnichannel support from one point.
Customers can easily communicate with support through email, WhatsApp, Viber, Telegram, Instagram, or else they want.
Cons of Jivochat
Jivochat must enable the feature that the same account can be used from different desktops simultaneously.
Its UI and analytics are a bit old-fashioned.
Price of Jivochat
The price of Jivochat starts from $19/month if billed annually. It has a free version available as well.
10. Fluent Support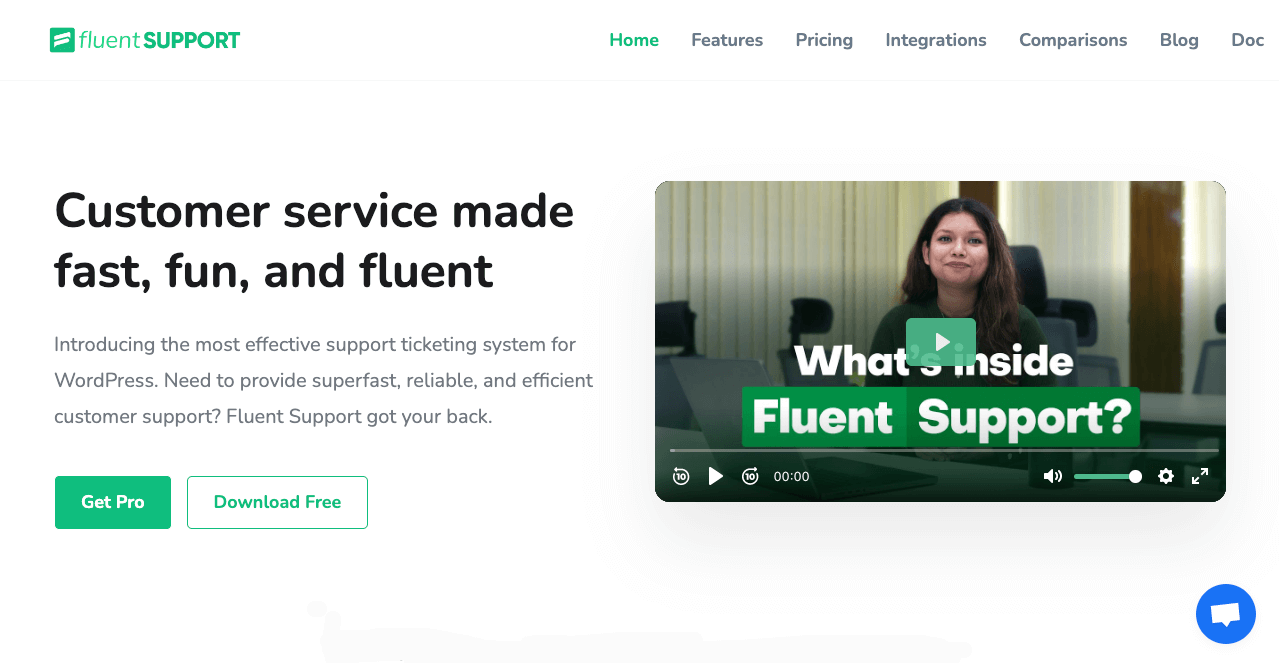 Fluent Support is another great helpdesk plugin that has made the support ticket management system super exciting. Whether you are an online shop, digital agency, support agent, entrepreneur, or self-service provider, this plugin can make your customer support system whole a lot easy.
Check out its pros and cons below.
Pros of Fluent Support
Fluent Support allows you to manage unlimited tickets, agents, and customers.
You can integrate it with WooCommerce, EDD, and many other plugins.
It allows you to receive notifications directly in Slack, Discord, and Telegram.
It is reasonable in price and generates in-detailed stats and reports.
Cons of Fluent Support
Fluent Support doesn't have a live chat feature which is a big disadvantage.
Using Email Pipping and Web Support together may often cause you trouble.
Price of Fluent Support
The price of Fluent Support starts from $129/year. It has a free version available as well.
Explore more about Fluent Support
FAQ on Best Helpdesk Plugin for WordPress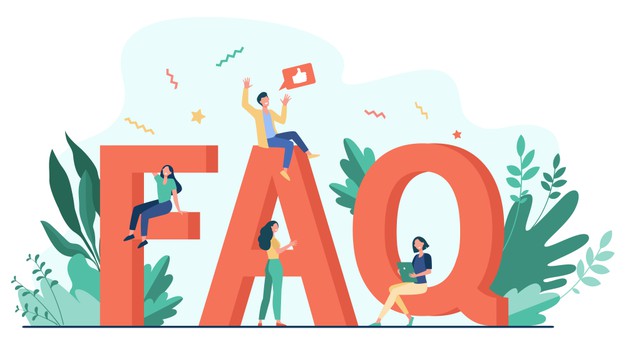 Here, we'll cover some most frequently asked questions commonly found online related to the topic best helpdesk plugin for WordPress.
How do I create a helpdesk in WordPress?
The process is very simple. You just need a helpdesk plugin for that. There are many good-performing helpdesk customer support plugins online. You'll get a list of them in the above parts of this article. Install any of them and set up its wizard. A helpdesk window will be created on the front end.
How do I create a live chat option in WordPress for customer support?
Most of the WordPress helpdesk plugins have a live chat feature. You can easily add this option to your website by installing any of them. HubSpot, Freshdesk, and Jivochat are some proven tools to do that. To know more about them, explore the above parts of this article. We've discussed their pros, cons, and key features.
How do I improve helpdesk customer support?
Improvement is a continuous process. You have to follow the right formula persistently with devotion to reach there. In the following ways, you can improve your helpdesk customer support system.
a. Understand what customers are expecting from the support desk.
b. Enable multichannel communication so each customer can reach you.
c. Prioritize support requests based on their importance.
d. Train the support agents if necessary.
e. Build an internal knowledge base or documentation.
f. Take feedback from customers if they are satisfied.
g. Use analytics to check the regular progress in customer satisfaction.
What are the qualities a customer support agent must have?
Support agents are the frontline spokesperson of any organization. Their performance means a lot to the company's goodwill. So, while recruiting support agents, ensure they have the following qualities.
i. Patience
ii. Honesty
iii. Respect for others
iv. Presence of mind
v. Analytical mind
vi. Empathy toward customers
vii. Eagerness to learn
Which companies/industries must offer 24/7 support?
Whether you should offer 24/7 support depends mainly on your customer base. If your customers have the Greenwich Mean Time (GMT) as you, it may not be important to offer 24/7 support.
But if you are an international organization, or working in such industries (health, travel, finance) where customers may need support anytime, you must have a 24/7 support desk.
Final Takeaways
Customer service is the thing that makes a connection between customers and an organization. It retains customers and tries to extract more value from them. Today, the global market size of customer experience management is around $11.34 billion.
And it will constantly go up in the coming days. According to a survey of Fit Small Business, 68% of customers would love to spend more money on brands that offer them good services.
You'll find many similar statistics like that. It means good customer service will be the game-deciding factor for any organization in the future. Hope the plugins we have covered in this article will help prepare your customer support management system.
It will be our pleasure if you find this article helpful. Subscribe to us for more interesting articles like this one, and follow our Facebook and Twitter channels for regular updates.
https://wphive.com/reviews/best-wordpress-helpdesk-plugins/
Fuad Al Azad
Fuad Al Azad is a creative writer who loves to blog on everything in between tech, marketing, and eCommerce. Alongside, he is an admirer of fact, fiction, and philosophy.

Subscribe To Our Newsletter