WordPress 5.5 Breaks Plugins & Sites: Here is the Fix

WordPress 5.5 was recently released to the public. WordPress branded it with the nickname "Eckstine". Apart from the new branding, a lot of new features and updates were also announced.
However, for some people, these new updates are actually doing the opposite of improving their site performance. A lot of site owners reported that WordPress 5.5 breaks plugins and sites.
If you are a site owner, who's affected by the recent changes from WordPress, don't worry. Let's go through the solution and fix the issues for your website.


When Did the Problem Start
WordPress released version 5.5 aka "Eckstine" on August 11, 2020. Immediately after that, some developers and site owners started to notice and then reported different types of problems.
Many of the sites started showing problems as pop-ups and pull-down stopped working. But the major problem was that plugins like Yoast SEO, Classic Editor stopped working properly. Many site owners were in a fix with the breaking of Yoast SEO, which is one of the most used plugins for WordPress sites. Some of them are even trying to get back to version 5.4.2 to fix this.
Why WordPress 5.5 Breaks Plugins & Sites
The problem that triggered plugins and sites to break after WordPress 5.5 update was that WordPress removed jQuery Migrate. Although many people noticed it after WordPress 5.5 release, it's removal was announced 2 months prior to that. Developers were also told to update plugins and themes accordingly.
With the removal of this tool, plugins, and themes with outdated core stopped working properly. This resulted in a disastrous situation for some site owners, who found their site behaving oddly.

What is jQuery Migrate and Why did WordPress Remove It?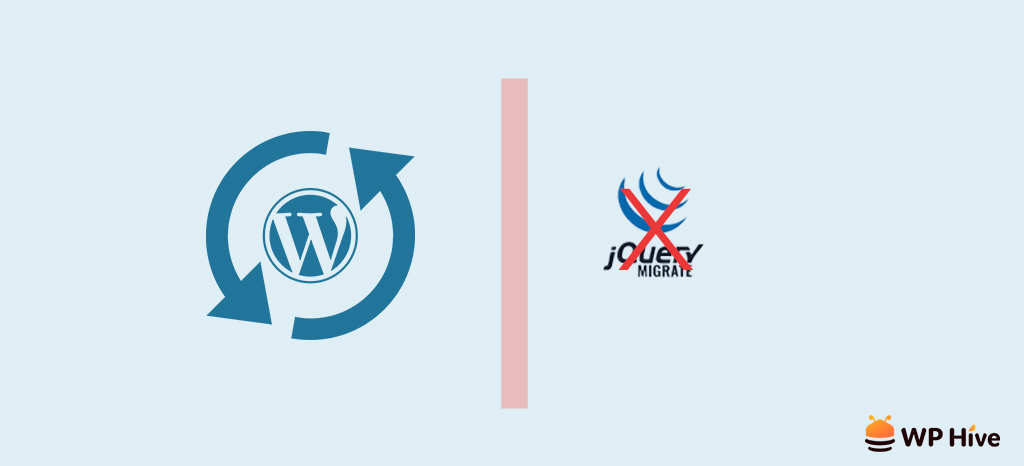 jQuery Migrate is a javascript library. It helped plugins and themes that are outdated to run smoothly on the newer version of jQuery. With the help of jQuery migrate, plugins that were compatible with the older version of jQuery and not updated according to the new jQuery version was able to run. However, as WordPress is updating to the latest supported version of jQuery, the older version of plugins needed to be updated along with it.
WordPress announced before the WordPress 5.5 release that removing the jQuery migrate is necessary to make this transition happen smoothly.
How to fix WordPress 5.5 Issues with jQuery Migrate Helper?
Although WordPress removed the tool jQuery Migrate, you can bypass the problem for now. In order to do this, you need to install a plugin developed by the official WordPress team, the jQuery Migrate Helper.

What this plugin does is help you enable the jQuery Migrate tool again, so that your outdated plugins can still work. However, WordPress developed it only as a temporary solution, not a permanent one.
Meanwhile, all plugins and themes need to be updated and have to be compatible with the newer version of jQuery in order to run smoothly in the future.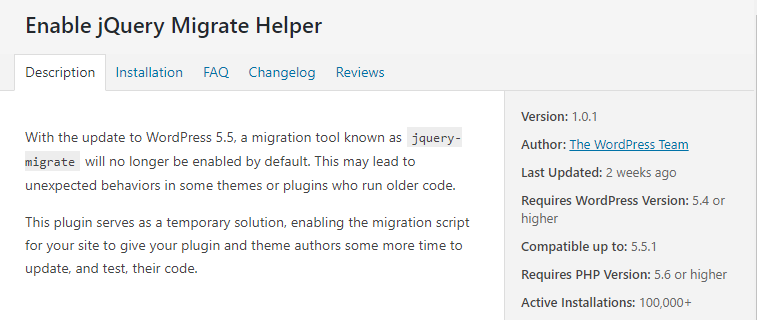 What to Do If You're a Developer
If you're a developer, it is time to update your plugin or theme in order to provide the customer with a smooth experience. WordPress has released a plugin called Test jQuery Updates, in order to help you check your plugin against the new jQuery version before updating them on the WordPress repository.
Beware of the fact that while activating this plugin will not replace the current jQuery but it will disable jQuery Migrate.
Update Your Plugins & Themes
As a site owner, whenever your plugin developer drops a new update, try to update it as soon as possible. New updates minimize a lot of security updates and compatibility issues. With the new "Auto Update Plugin" option from WordPress, it is now even easier to keep your website updated and safe.
https://wphive.com/wordpress/fix-wordpress-5-5-breaks-plugins-sites/
Faisal Sarker
Faisal is a tech blogger who excels at WordPress Content Writing. Apart from sharing useful info pieces that help people around the world, he also likes to travel and read books of all genres in his leisure time.

Subscribe To Our Newsletter