9+ Do's and Don'ts of Choosing a WordPress Theme [2023]

32.9% – websites in the world are today powered by the WordPress platform (Source).
59.9% – of the websites which uses Content Management System (CMS) prefer WordPress.
22.17 – billion website page views happen with WordPress each month
WordPress is a platform that does not require a high-level coding knowledge to build and maintain a beautiful and functioning website. It is easy to use and even enables business and individuals to create their website effortlessly.
How to Choose a WordPress Theme?
When it comes to themes, WordPress caters to different markets. Whether you are creating a blog for travel, politics, food, etc., there are great WordPress themes available for you.
Choosing a theme should be given the utmost importance and requires careful searching and planning. Before choosing a WordPress theme, you must make sure that you know what you want.
There are lots of websites competing with yours. You sure do not want to have yours left behind. Aesthetically pleasing websites help to increase user engagement and user experience.
Picking up the perfect theme for your WordPress website can be tough as there are thousands of available themes. There are more than 6000+ free WordPress themes in the WordPress repository. You want to make sure your theme is fast and noticeable pagespeed improvements.
If you are choosing a WordPress theme for the first time, here are some things to keep in mind when picking a theme. Keep going through tons of WordPress themes until you find the one that best suits your business.
The Do's of Choosing a WordPress Theme
Simplicity is key
You may have heard of the saying that all that glitter is not gold and this is pretty relatable when choosing a website theme. The number of themes that WP offers may is overwhelming. Currently, there are more than 6000 WordPress themes are available
Some of it comes with complex layouts, flashy animations, lots of colors, unimportant javascripts and more. All of which prevents the website from doing what it should.
When choosing a theme, pick the one that can help you accomplish your initial goal and purpose of the site. A colorful website with complex layout website may look appealing to your eyes but it may distract your visitors from reading and getting the message and information you want to share with them.
Simple websites offer more focus on content and improve your typography. People like websites that put the user first. If you are wondering what is the golden rule while choosing a WordPress theme, the answer is always the same. Always focus on your users.
Remember what Leonardo Da Vinci once said,

Simplicity is the ultimate sophistication
Make sure your website is mobile friendly
With millions of online users that access and browse the internet through their mobile devices, making a responsive website is not an option anymore. It is a necessity. The number of traffic that can come from mobile devices can grow more than 50% of your total website traffic.
Without a mobile-friendly website, your business will be missing out on half of its visitors. New studies have shown that mobile visitors has pulled even with desktop users. In the US, a study finds out that mobile traffic has increased than desktop/laptop traffic.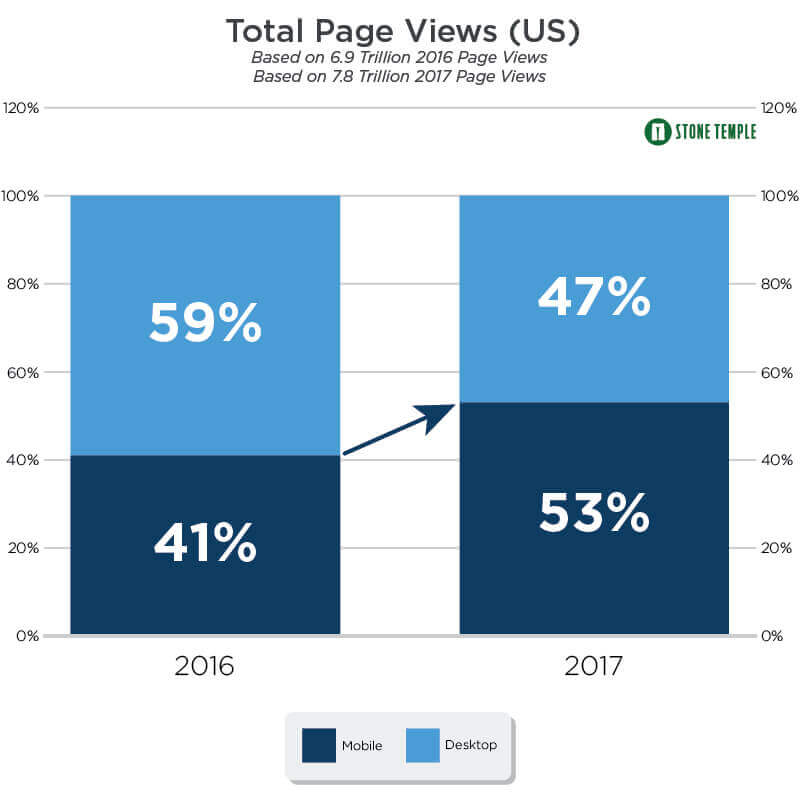 Most WordPress themes are already responsive by default. But there are still sellers that offer themes with a fixed layout which are not mobile friendly. So, when choosing a theme, always do check whether it is responsive or not.
You can use AMP and instant articles to make sure mobile users get an optimal experience with great mobile-friendly websites.
Make Sure Your Theme Works on Different Browsers
Make sure that the theme you decide to use is compatible with the leading browsers like Google Chrome, Mozilla Firefox, and Microsoft Edge.
Statis indicates that more than Chrome has the most market share and above 60% of people regularly use Chrome.

Make sure your website works as expected on every major browser while choosing a WordPress theme.
There are lots of sophisticated tools that allow web builders to know whether the theme is compatible or not. While choosing a WordPress theme, you need to make sure that your theme works properly with different browsers. Find one and test your chosen template before finalizing.
Ensure Your Theme Supports Different Plugins
WordPress plugins help you to add extra features to your website. Hence, be certain that plugins such as Yoast SEO, caching plugins, forms, multivendor plugins works as expected before choosing a WordPress theme.
Choosing a Wordpress Theme That Supports Different Languages
Choosing a theme that supports languages other than English and is translation ready will be beneficial for your business. It will be more helpful if you are operating in a non-English speaking country and your target audience use multiple languages.
Check our coverage on Easiest Way to Create a Multilingual WordPress Website to know how you can quickly build a multilingual website. Even if you do not need it now, still consider this factor so it will be easier to modify your website by the time you need it to be multi-lingual.
Your WordPress Theme Should Provide Support
This is often only accessible with premium themes. If you want guaranteed assistance in case your website theme fails to work in the future, upgrade to premium. It is a reasonable investment since you'll not only get better support but even excellent features and robust security.
SEO Is Important – Choose an SEO Optimized Theme
A great website will be useless if people fail to find it online. To make sure that your target audience can find your site easily, choose a WordPress theme that supports Search Engine Optimization (SEO).
SEO is a set of practices which the main goal is to push your site to the first pages of the Search Engine Results Page (SERP). Check our Ultimate WordPress SEO Guide with 19+ WordPress SEO Tips to use best SEO techniques or you could hire SEO experts too. If you still need assistance, feel free to watch YouTube videos like this one.
Read Reviews Before Choosing a WordPress Theme
One of the best ways to know the efficiency of the theme is through customer or user's review. If the theme is good, you'll know it as it will receive quality reviews. Also, quickly take a look at their support forum and make sure developer replies to customer queries
The Don'ts of Choosing a WordPress Theme
Do not choose a bloated WordPress theme
A theme that offers a lot of features may look appealing, but it may harm than good in the long run. These themes may compromise security, distract the users, or make the site run slow at the end. If you have a budget, consider upgrading to premium themes. Themes that need to be bought is often better and offer regular fixes and updates, more support, better coding, and improved security.
Do not use too many Google fonts
Some themes offer limited options when it comes to customization while other themes enable users to adjust their font with the use of CSS. It will be best to keep the one that offers different customization options.
If you're going the choose a font, go for the simpler ones such as Tahoma, Verdana, and Serifs. Check our coverage on Why Typography is Important? 5 Best WordPress Typography Plugins
Best Free WordPress Themes
We are mentioning some of the best free WordPress themes for WordPress here. These themes have more than thousands of users and reviews.
ioBoot
ioBoot is made from the Twitter Bootstrap framework. The plugin has great clean typography and puts focus on content.
Ocelot
Ocelot is a great free WordPress theme that puts total focus on your content. The masonry style of posts looks good on screen.
Blogfeedly
BlogFeedly provides clean user interface. You can create lifestyle blog, personal writing website or editorial magazine using this pretty theme.
WP Sierra
WP Sierra is a multipurpose WordPress theme. However, you can use this great free WordPress theme to make clean looking websites. Their demo clearly shines and you can use this theme for free.
There are countless other free WordPress themes in the WordPress repository.
Wrap Up
Take your time finding and choosing the right theme for your website. The time and effort, as well as the money you will spend, will surely pay off. Hopefully, this list somehow helps you to narrow down your option and find the one theme that best suits you.
After choosing your WordPress theme, make sure you follow the best SEO practices as described in the following article.
https://wphive.com/reviews/the-dos-and-donts-of-choosing-a-wordpress-theme/
Saif Hassan
Product Manager by passion & profession. Lead Product Manager at weDevs, former PM @ Poptin. Passionate about writing & tech. He's an advocate of Human-Centered Design and believes that websites and the tools used to build them should be well crafted, intuitive, and accessible. Cyclist. Reader. A WordPress ninja 🥷, HCI expert & a design thinker 💡

Subscribe To Our Newsletter