Do Not Miss These 15 Best WordPress Photography Plugins [2023]

Nowadays, the art of photography is a more popular medium to express the insight of the nature, perception, and notion of humans. Photography is now used to tell stories. But photographers need a medium to showcase their work. If you are looking for the best WordPress photography plugins, keep reading.
Smartphones have caused a photography boom.
In May 2017, Google announced that Google Photos has over 500 million users, who upload over 1.2 billion photos every day. (Source: Wikipedia)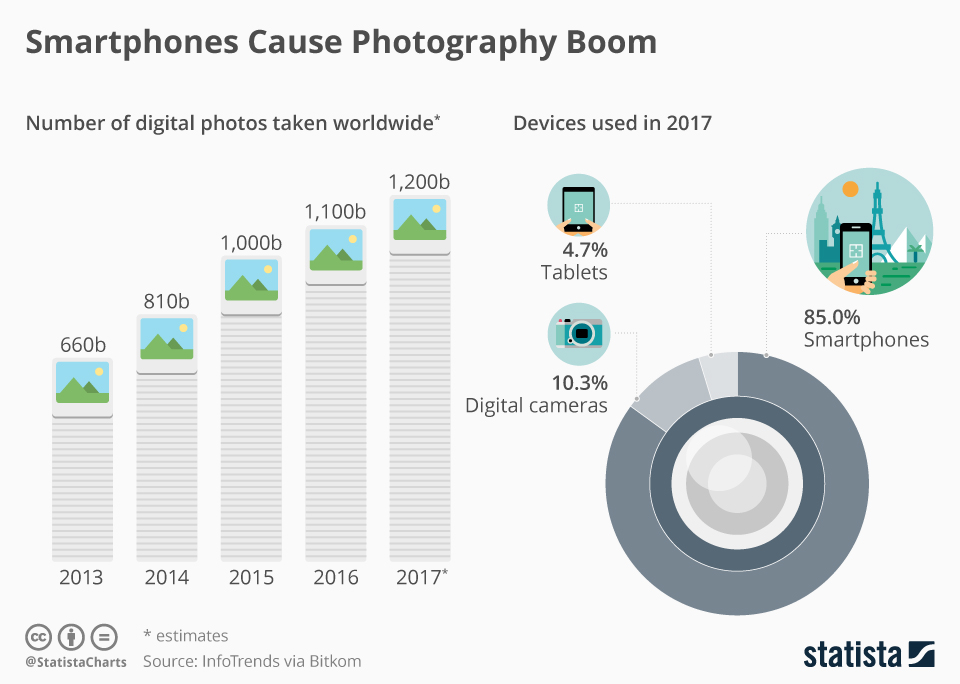 As today's world mostly runs on digital photography, so it is essential to have a digital gallery that is appropriately managed. In that case, a personal website is a handy solution for passionate photographers. You know, it is really easy to create a blog using WordPress. You can set up a fully-fledged website with domain and hosting just by a few clicks.
As photographers are always busy with photo editing and taking photos, it would be very tough for them if they have to spend more time on website management than content creation.
WordPress is one of the most easiest CMS out there. It is secured, easy to optimize for SEO, has tons of plugins, themes. Even industry leaders are using WordPress to manage their workflow.
There are many WordPress photography plugins and themes available that make the lives of photographers easy. Below, we are going to discuss 15WordPress photography plugins for photographers. The WordPress photography plugins will help photographers to manage their WordPress sites more efficiently.
This is a list of the best WordPress photography plugins.
15 Best WordPress Photography Plugins
The default WordPress featured image technique usually crops the featured image just right from the middle. It is very annoying for a photographer as it eliminates out some of the most visually striking parts of your image.
But if you use Post Thumbnail Editor, then you don't have to worry. You can crop an image in whatever size you want, save it, and then can use it as a thumbnail. Ultimately you will have full control over your thumbnails.
Think about a situation where the image gallery is not fully customized and taking more time to browse. It's tedious, and no one wants to get that type of feeling.
Without a great image gallery plugin, you cannot build a great photography website.
Envira Gallery is one of the most search engine friendly plugins that creates responsive image galleries. The plugin can create mobile-friendly, responsive image galleries. Also, the plugin has options to add metadata on the image which can improve your site SEO. Envira Gallery is one of the best WordPress photography plugins out there.
No one wants to increase the website loading time. So, adjusting the image size with the responsiveness of the website is always crucial. As we suggested in our top 10 ways to boost WordPress site speed, you should always optimize your images before uploading.
Both Imsanity and Short Pixel Image Editor do the same thing. They automatically optimize your WordPress images when you upload images. There are many options both the plugins offer, such as
Setting the highest image width/height images can have
Optimization ratio
Lossless optimization or lossy optimization
It not only will decrease the website's loading time but also give faster user experience. Faster experience means you will get better SEO results. If you want all those facilities in one hand, you can use the Imsanity plugin with no more confusion. Both are one of the best WordPress photography plugins.
Yoast is one of the great SEO plugins out there. It will help you to optimize your pages properly when they are shared on Social Media sites. However, as we mentioned in our best WordPress plugins list, we prefer SEO Framework more than Yoast. SEO plugins are a must as WordPress photography plugins.
Pinterest is a unique platform where people can pin images from all around the web. Pinterest stores all sorts of exciting web stuff with a picture. If you use this plugin, a user will be able to add the image to Pinterest with a backlink. Every backlink eventually helps you to increase your traffic.
Pinterest Pin It Button is a great WordPress photography plugin that increases your chance to be shared on Pinterest.
Everyone wants to show off their work to the world and for that social media is a great tool. There are different social platforms, and among them, Twitter is one of the best as it allows users to share their opinion with a hashtag.
By using the click-to-tweet button, a user can easily share your photograph if they like from your website to Twitter.
Instagram is a photo-sharing platform where a user can share their picture, events moment and other selective photos. You can display photos from multiple Instagram accounts in the same feed or in separate feeds.
This plugin uses a shortcode that you can use for any image, post or sidebar widget on your WordPress website.
How does it feel when someone uses your image without your consent? Feels bad, right? Image Watermark is a plugin that allows users to add a watermark to their photos. The plugin can add a watermark to the whole media gallery of WordPress.
WordPress saves the images on multiple sizes by default. But if you want to regenerate different sizes for one or more images, the regenerate thumbnails plugin is one of the best solutions.
Regenerate Thumbnails allows you to regenerate all thumbnail sizes for one or more images that have been uploaded to your Media Library.
For a website that contains content like the image, in most of the cases, the speed of those sites gets lower. To improve that situation, a plugin like WP Super Cache can help you the most. You can read the WordPress speedup guide to know more about WordPress site speed and how to increase it. WP Super Cache was also featured in our annual list of best WordPress plugins.
See our comparison of the best WordPress caching plugins and choose yours.
There have many different ways to show yours in a lucrative mood. The slideshow is one of them. By using that plugin, you make slideshows for your image content and place them in whatever place you want.
Soliloquy allows you to create beautiful responsive image sliders for your WordPress site in minutes, not hours!
If your content is right, then obviously people will look forward to you. But how can they find you? No worries, the weForms plugin will help you to create any forms including a contact form, email subscription form, etc.
weForms was also featured in our best WordPress plugins list!
Everybody wants to stay in touch with their followers. In that case, you need contacts to keep in touch with your visitors.
This plugin will help you to convert your visitors and customers to subscribers by adding their e-mail list to your directory.
Wrapping Up on WordPress Photography Plugins
These are some of the best WordPress photography plugins which we have discussed here. It is also very much essential to prevailing the quality of the website by better optimization.
Overall, you can make your site better and comprehensive by using those plugins. It will also help to stand out your website among others.
So, what are you waiting for! Just use those tools and keep buzzing on the online world.
https://wphive.com/seo/do-not-miss-these-15-best-wordpress-photography-plugins-2019/
Saif Hassan
Product Manager by passion & profession. Lead Product Manager at weDevs, former PM @ Poptin. Passionate about writing & tech. He's an advocate of Human-Centered Design and believes that websites and the tools used to build them should be well crafted, intuitive, and accessible. Cyclist. Reader. A WordPress ninja 🥷, HCI expert & a design thinker 💡

Subscribe To Our Newsletter