Top 20 Blogs and YouTube Channels To Get WordPress Tutorials Everyday

No doubt that WordPress is the most successful CMS system on the planet, managing 36 percent of the internet. That's why it's very natural that people are becoming interested in learning WordPress.
There are a lot of WordPress resources out there. But the problem is finding the best WordPress tutorial sites that can help to understand WordPress better. Here we introduced the top 20 WordPress Blogs and Youtube Channels that you should follow if you want to learn and get updated about WordPress.
Let's see who made it to our list.
WordPress Tutorials: Top 20 Blogs and YouTube Channels
There are tons of blogs and YouTube channels available on the web which provide WordPress tutorials. But most of them are not considered by users due to low-quality content.
Here, we would like to share the top 20 blog sites and YouTube channels that are popular, even though most WordPress users are familiar with these sites.
Let's get started.
Top WordPress Blogs

1. Official WordPress Blog
The Official WordPress Blog is the most reliable platform for people who wants to learn about WordPress. Here, you will find the necessary information on WordPress such as plugin release date, bug fix, theme & plugin update information, and WordCamp news. This blog is a great way to connect with WordPress experts around the world.
Twitter Handle: @WordPress
2. WordPress Codex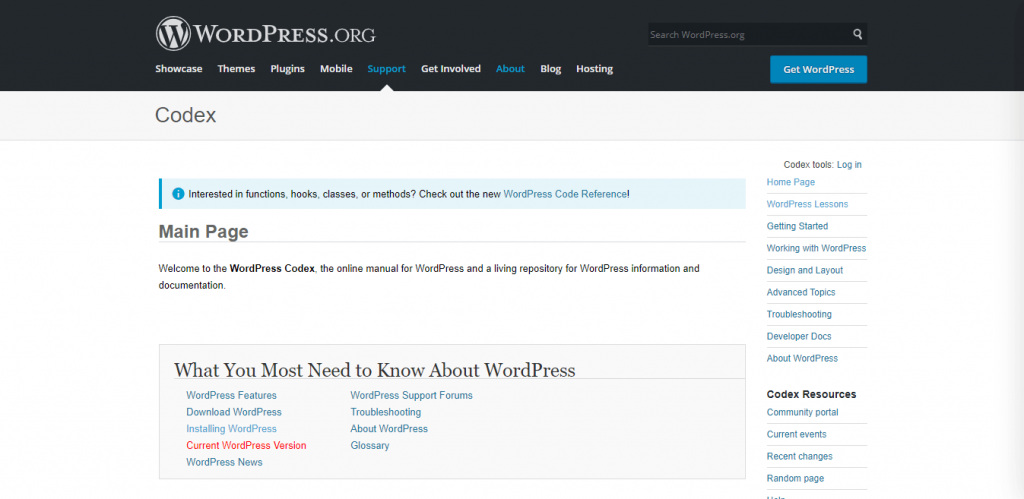 WordPress Codex is another official site that focuses on WordPress documentation and information. If you are new to WordPress, you should consistently follow the site.
Here, you'll get the WordPress functionalities of all versions. You can also learn how to use these functions in your WordPress projects.
Twitter Handle: @WordPress
3. WPTavern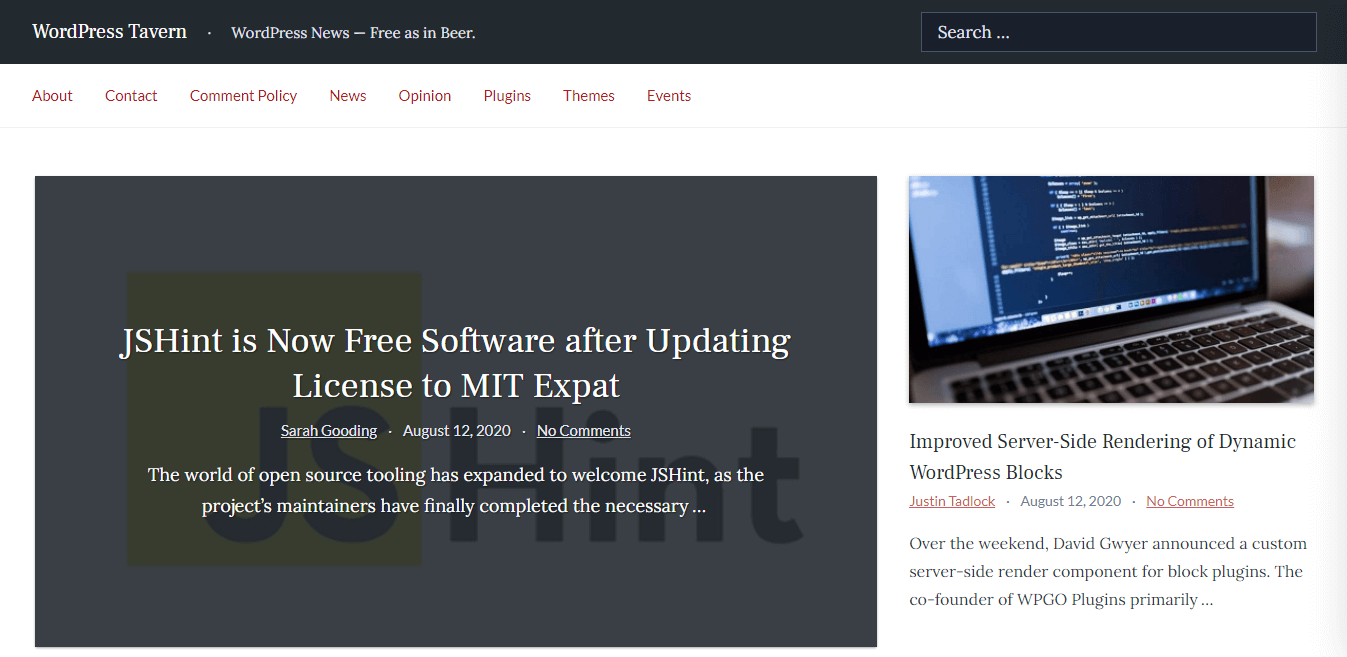 As a WordPress enthusiast, you are always looking for the latest WordPress news. The continuous process of contributing to the WordPress industry makes WPTavern the most suitable blogging site.
In this site, you will get WordPress news and information from top plugins like bbPress and BuddyPress, including projects under Automattic. Plus, you get the opportunity to stay connected with the renowned WordPress developers in the world.
Twitter Handle: @wptavern
4. weDevs
If you are looking for a blog that is trusted by thousands of WordPress users and provide quality WordPress content, you should consider weDevs. It covers everything from WordPress tutorials to eCommerce, marketing to the behavioral economy and that's not the finish line!
Most importantly, weDevs is the official site for renowned WordPress plugins like Dokan, WP ERP, WPUF, WP Project Manager, etc.
Twitter Handle: @weDevs
5. WPBeginner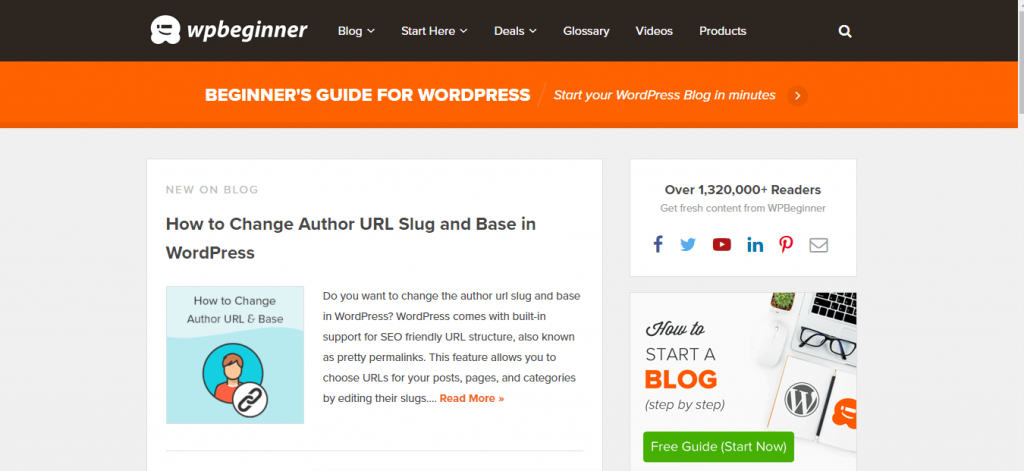 WPBeginner is one of the most popular WordPress blogs out there. This site is for WordPress users or developers who are new to WordPress. Apart from the blog is full of tons of informative WordPress tutorials, theme & plugin reviews, and an easy guide so one can be benefited. If you want to learn WordPress step by step, you can follow WPBeginner.
Twitter Handle: @wpbeginner
6. WP Hive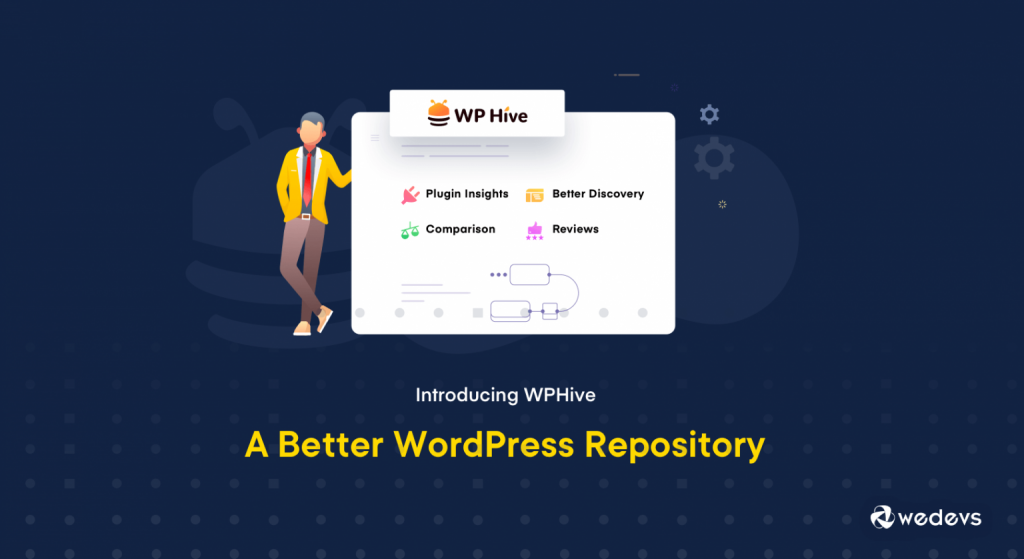 WP Hive is an ideal website for measuring and comparing a WordPress plugin. You can get all the necessary information about any WordPress plugin starting from statistics, errors, ratings, and insights. Besides, this blog website is the perfect platform for finding review articles related to themes, plugins, hosting, SEO, etc.
Twitter Handle: @hivewp
7. Elementor
Everyone knows that Elementor is the world's best page builder WordPress plugin. If you want to build your website using Elementor, you have to check out the official Elementor blog.
This blog has hundreds of blog posts that associate with Elementor. Besides, you'll get valuable easy tutorials on WordPress and reviews of other popular Elementor Addons. So, follow the blog to know more about Elementor.
Twitter Handle: @elemntor
8. HappyAddons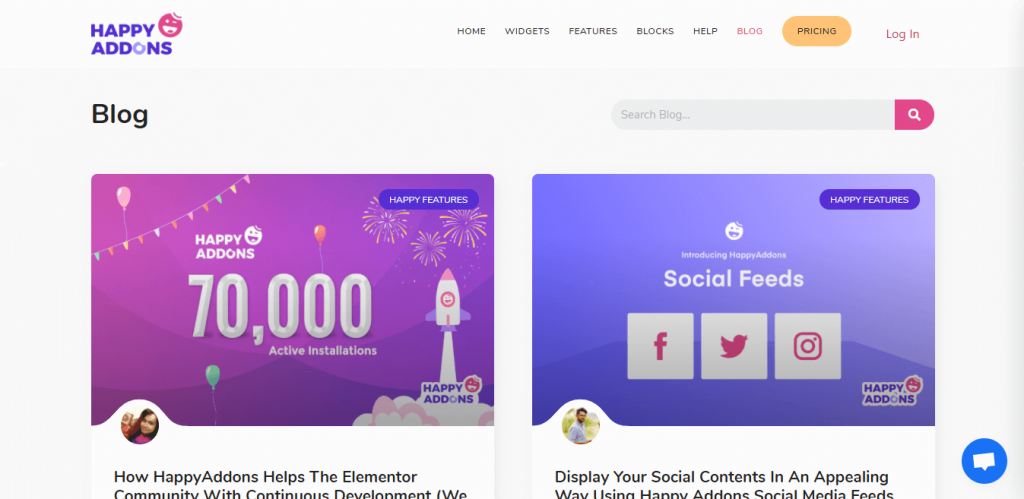 If you are looking for the ultimate guide to creating your WordPress website, you must check out this blog. HappyAddons is a blog that has lots of beginner-friendly website-building guides.
Besides, it has a lot of articles about Elementor, Gutenberg, WooCommerce, etc.
Twitter Handle: @happyaddons
9. WooCommerce Blog
WooCommerce occupies 28% of the world's eCommerce websites. There is no doubt that WooCommerce has made the eCommerce industry easy. If you have any interest in WordPress WooCommerce plugins, you should follow the official WooCommerce blog site.
Here, you will get so many proven tips on an eCommerce business. Also, you can understand more WooCommerce and get the latest news about it.
Twitter Handle: @WooCommerce
10. Yoast SEO
Most of the people who work on WordPress heard the Yoast SEO. It is the most used SEO plugin that optimize your website's search engine efficiently.
In the Yoast SEO blog, you'll find a lot of resources on how you can do SEO on your WordPress site. Plus, you also find quality content based on WordPress.
Twitter Handle: @yoast
11. Tutorials Point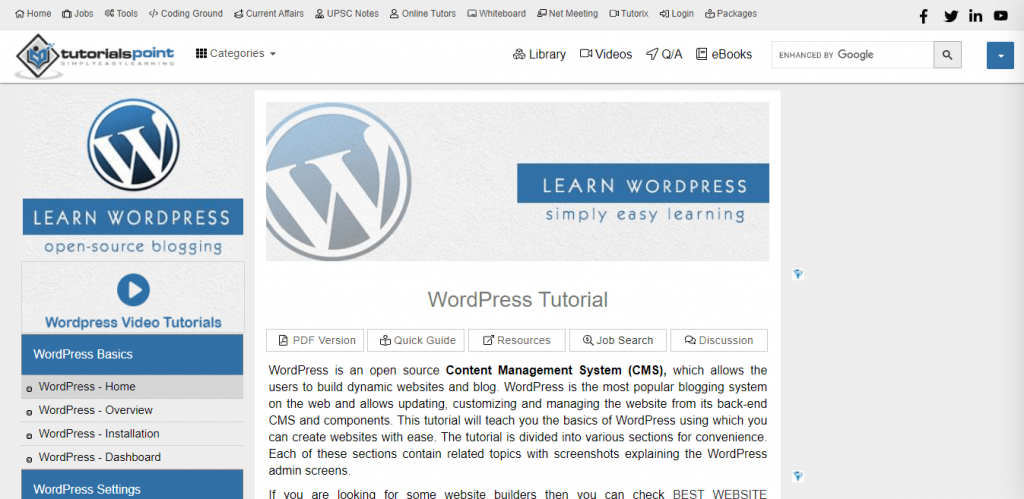 Tutorials Point is a great website to learn all about WordPress. From basic to advanced, you will find everything about WordPress. Besides, you'll get a bunch of other tutorials that also are related to WordPress. So check out their blog and understand more about WordPress.
Twitter Handle: @tutorialspoint
12. Tuts+ – Learn WordPress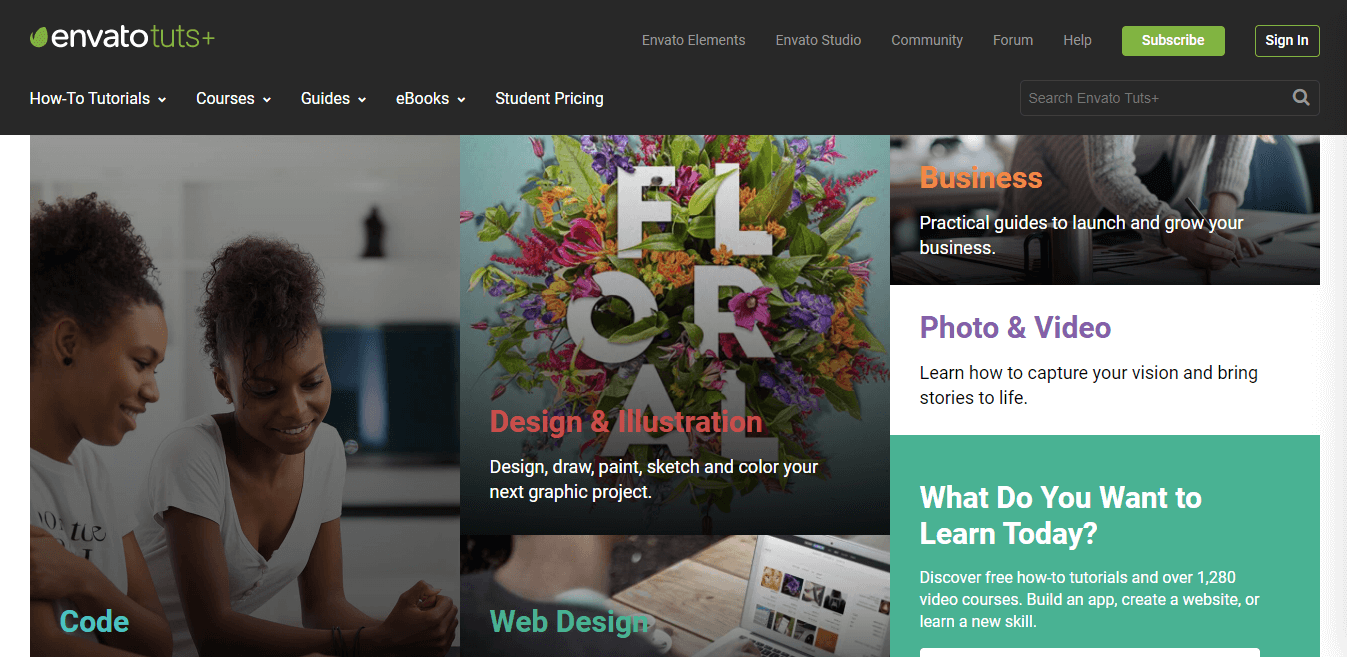 Envato Tuts+ reliable platform for those who are looking for free WordPress tutorials. With this resourceful blog, you will find many organized how-to tutorials, WordPress tips, and easy guides.
Moreover, it has useful eBooks that will help you a lot with WordPress. If you are a student, you'll get 30% off the premium courses. So, you can visit the site to find the required courses.
Twitter Handle: @tutsplus
13. Kinsta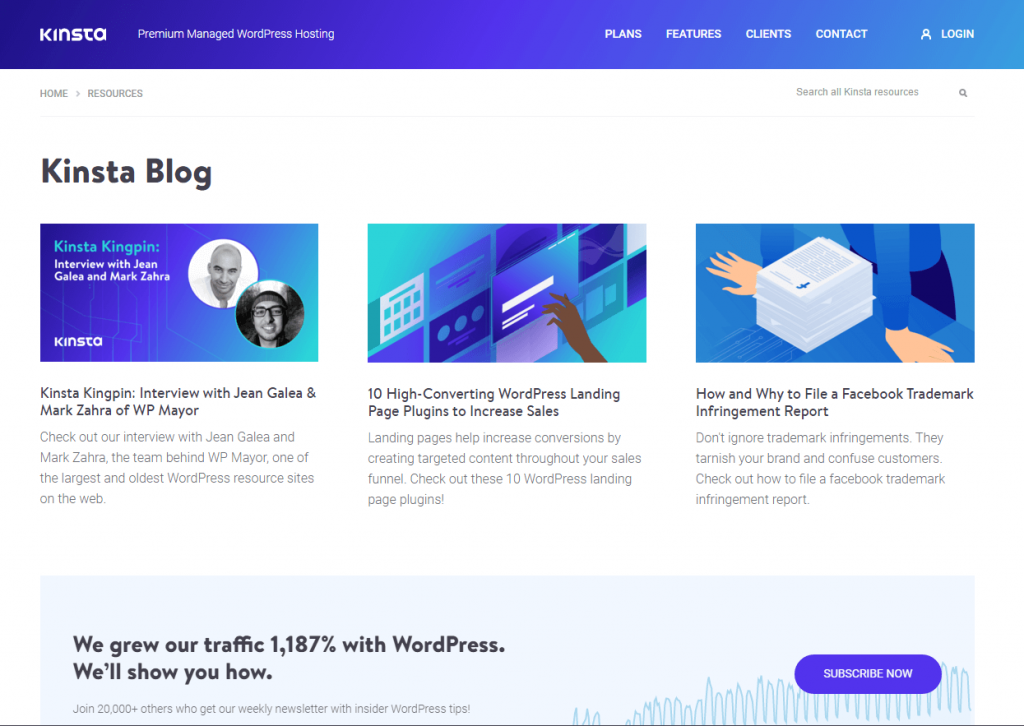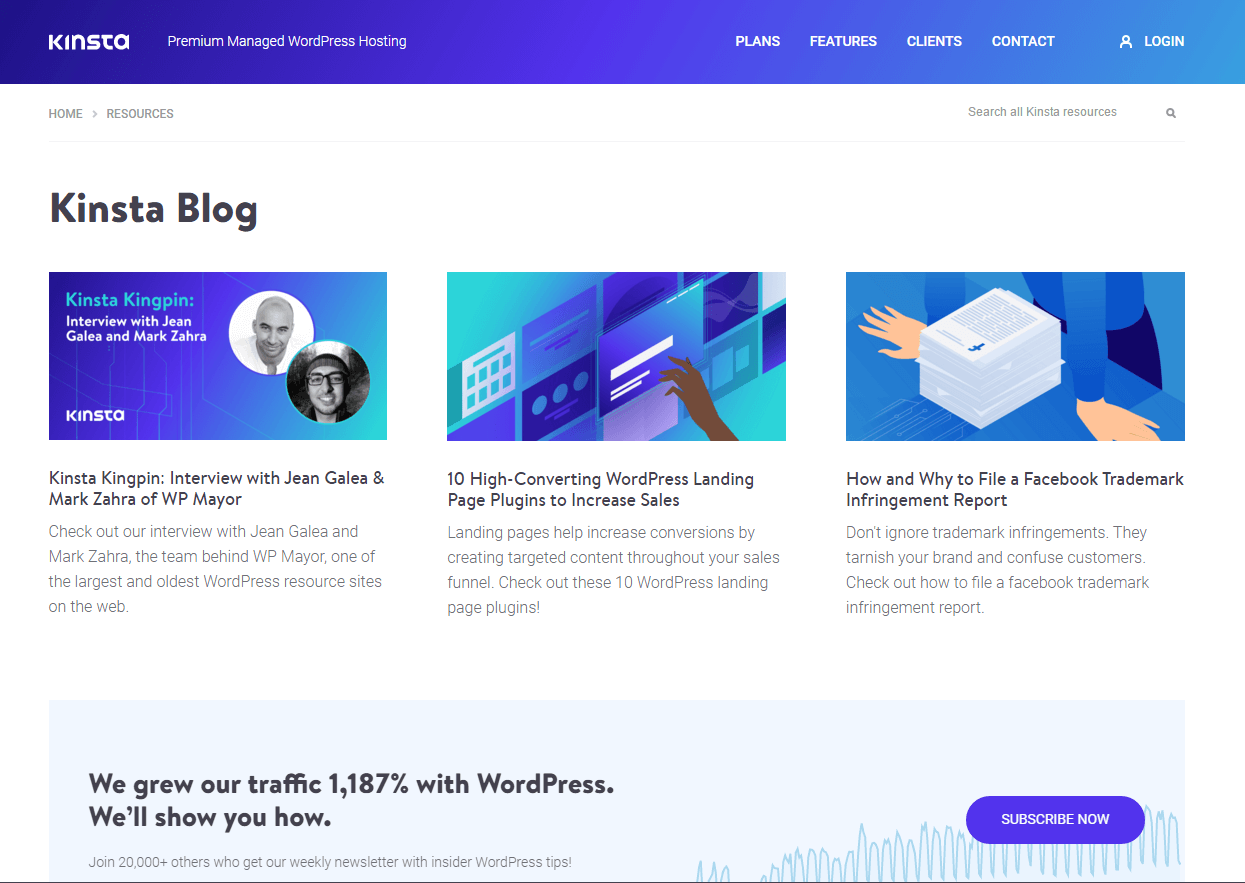 Kinsta is a well-known WordPress hosting provider that makes creating a WordPress website so simple. Besides, it has a resourceful WordPress blog that contains useful information about WordPress.
Twitter Handle: @kinsta
14. IsItWP
If you want to build a WordPress website following guidelines, you should go with IsItWP. This blog website has so many WordPress guides so that you can create your site effortlessly. Besides, it reviews the popular WordPress plugin and themes and also share cheap hosting deals. Also, you can check a new domain name using its powerful tools.
Twitter Handle: @isitwp
15. WPLeaders
WP Leaders is another popular blogging site that you can consider to learn about WordPress. Like the other WordPress blog, it also provides reviews of popular plugins and themes.
You will even get tons of exclusive tutorials on WordPress. If you are new to WordPress and seeking a perfect platform to know details about WordPress, follow WPLeaders now.
Twitter Handle: @thewpleaders
Top WordPress YouTube Channels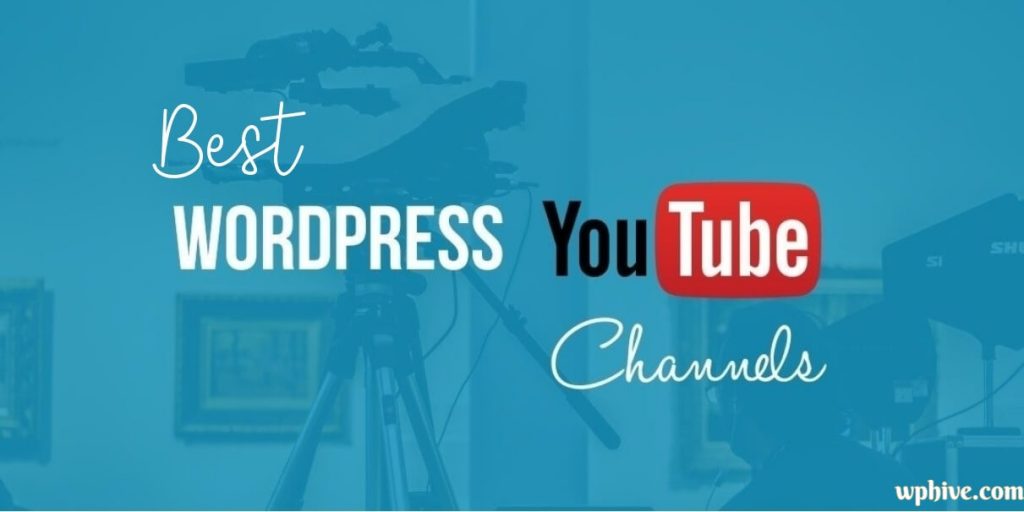 16. Darrel Wilson
Darrel Wilson is one of the popular YouTubers who upload video content based on WordPress.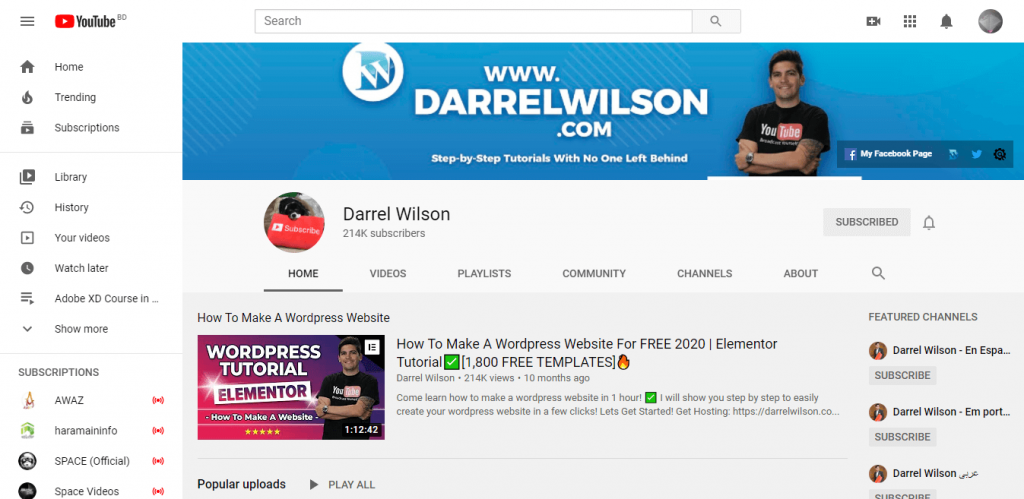 In his YouTube channel, you will get a lot of video tutorials such as Elementor, WordPress theme customization, plugin reviews, and hacks on WordPress.
Twitter Handle: @wpDarrel
17. WPCrafter.com WordPress For Non-Techies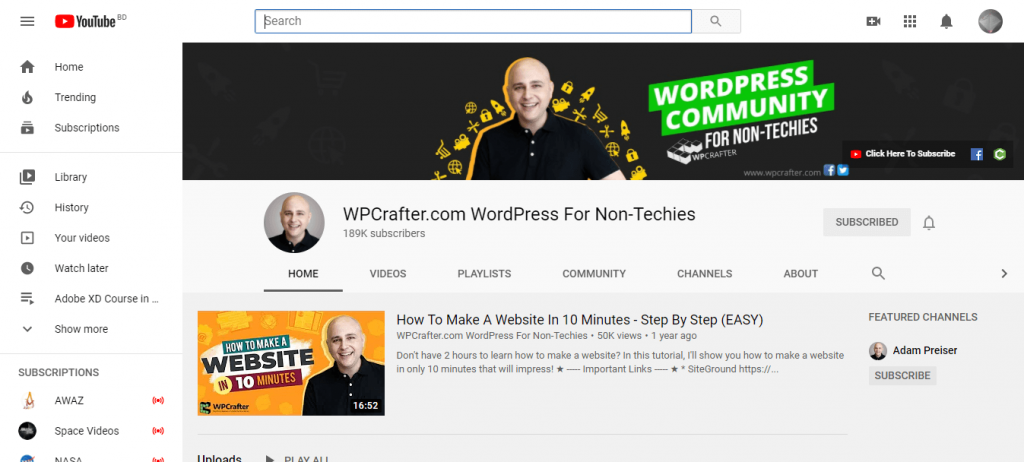 If you are not a technical person and want to work in WordPress, you should follow WPCrafter. It is also a famous YouTube channel that is run by Adam, who posts videos regarding WordPress.
His main motive is to help WordPress users and developers who have a great interest in WordPress and its related things.
Twitter Handle: @wpcrafter
18. WPTuts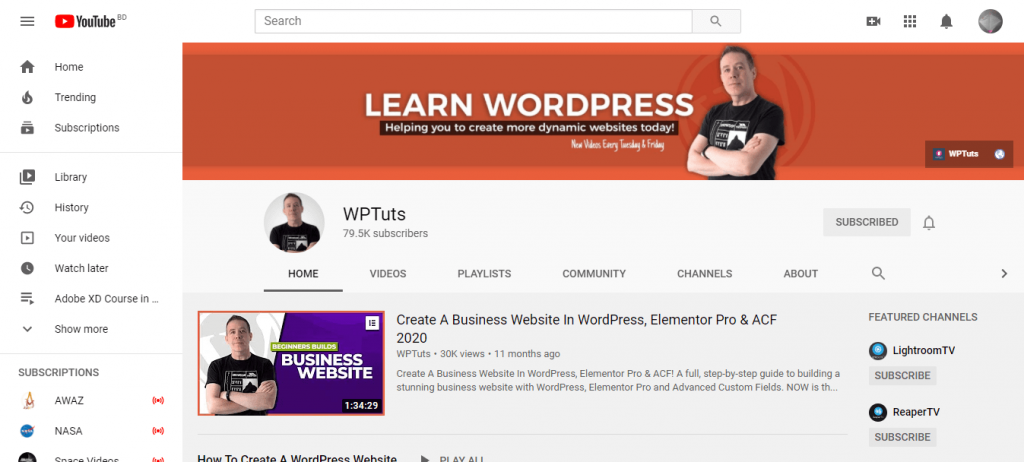 WPTuts is a top-notch YouTube channel that mainly focuses on WordPress. In this channel, you'll get valuable website-making tutorials. You can find popular plugin user guides like Elementor, WooCommerce, etc.
Twitter Handle: @WPTutz
19. Ferdy Korpershoek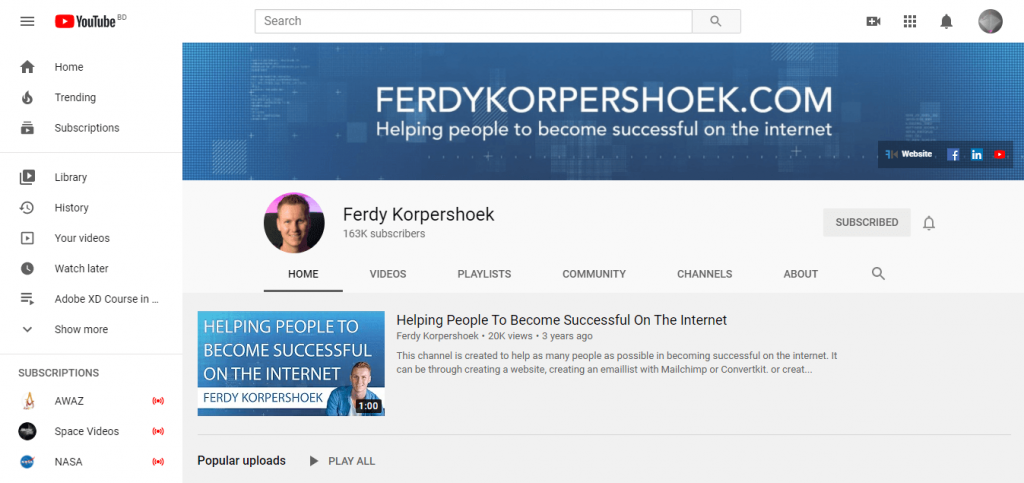 Ferdy Korpershoek another YouTuber and WordPress developer, mainly uploads videos on how to make a website using free themes. In this channel, you'll get tutorials about the Elementor page builder, Astra theme, OceanWP theme, and other useful free plugins. Whenever you think of creating a website, watch this channel.
Twitter Handle: @N/A
20. WordPress Tutorials – WPLearningLab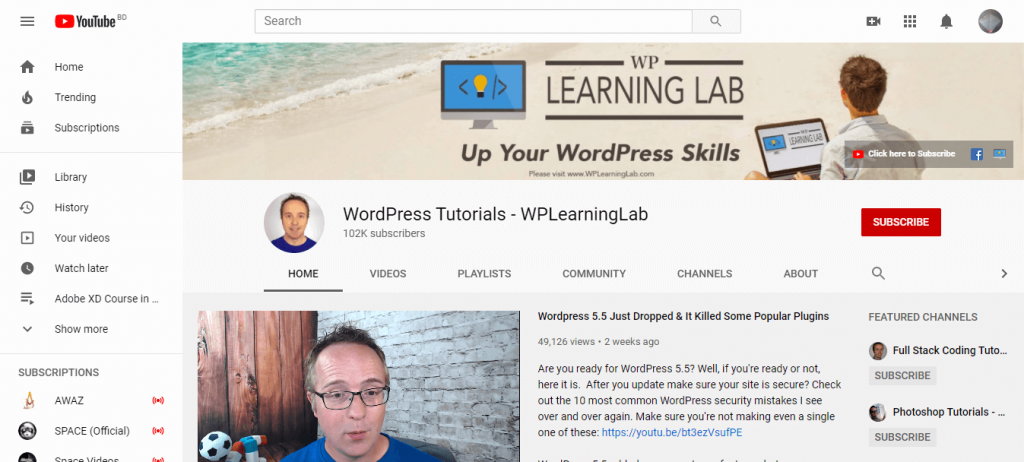 If you are working with a WordPress page builder, you should keep this channel on your side. WPLearningLab is the perfect channel for those who are working on Elementor, Divi, Brizy, etc. Plus, you get the proper guide on how to use these plugins. Also, you will find many valuable WordPress resources and their top updated news.
Twitter Handle: @wplearninglab
21. WP Learners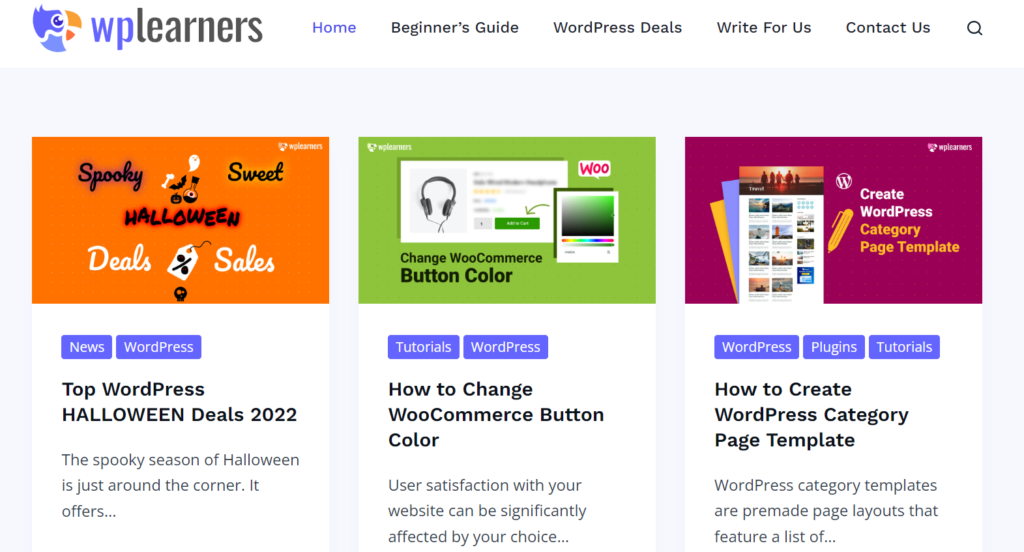 WP Learners is a useful blog for everyone from beginners to expert WordPress enthusiasts. It publishes new blogs regularly and keeps the blog posts up-to-date and informative for the readers. You can follow their blog to educate yourself on WordPress-related stuff.
Twitter Handle: @thewplearners
Conclusion
WordPress develops its features and functions continuously. It is necessary for the beginner to stick to popular blogs and YouTube channels to get the latest updates and information about WordPress.
Plus, it's also a great way to learn about WordPress. We hope the above list will help to learn WordPress and make revolutionary changes in the industry.
https://wphive.com/tutorials/wordpress-tutorials-best-blogs-youtube-channels/
Adnan Khan
Adnan Khan is a passionate writer who loves to write and read WordPress related stuff. Besides, he is very imaginative and likes to fly kites and play soccer in his off time.

Subscribe To Our Newsletter