WordPress vs Ghost – Which One is Better? [2023]

Although WordPress has been around for 17 years already, Ghost is a new contender in the already crowded content management system world. WordPress has taken over the world like a storm.
Ghost started in 2013 by former WordPress employee John O'Nolan. Ghost had a successful Kickstarter campaign back in the days. During the campaign, Ghost was branded as the WordPress alternative but "just for bloggers."
Unlike WordPress, Ghost is built on NodeJS. Both WordPress and Ghost have a self-hosted and hosted option. Due to the modern languages used in Ghost, WordPress vs Ghost has become a much-asked question. So which one should you choose? WordPress, which is around for a long time, or opt for Ghost, that is built with much modern programming language?
To know the answer follow us, as we uncover the difference, advantages and disadvantages of these two CMS.
WordPress vs Ghost
Both WordPress and Ghost are open-source software. That means you can customize, edit, remix, fork the software as you want without any restriction. As both are open source, both platforms are popular among developers.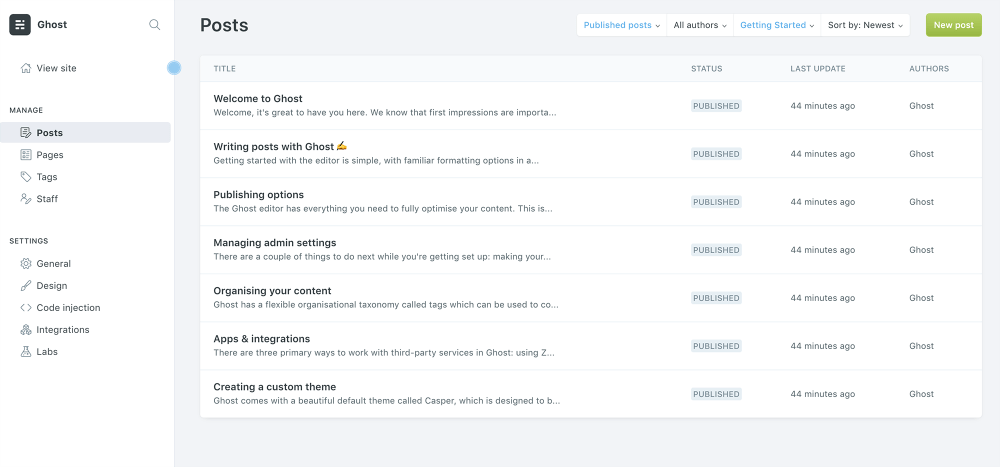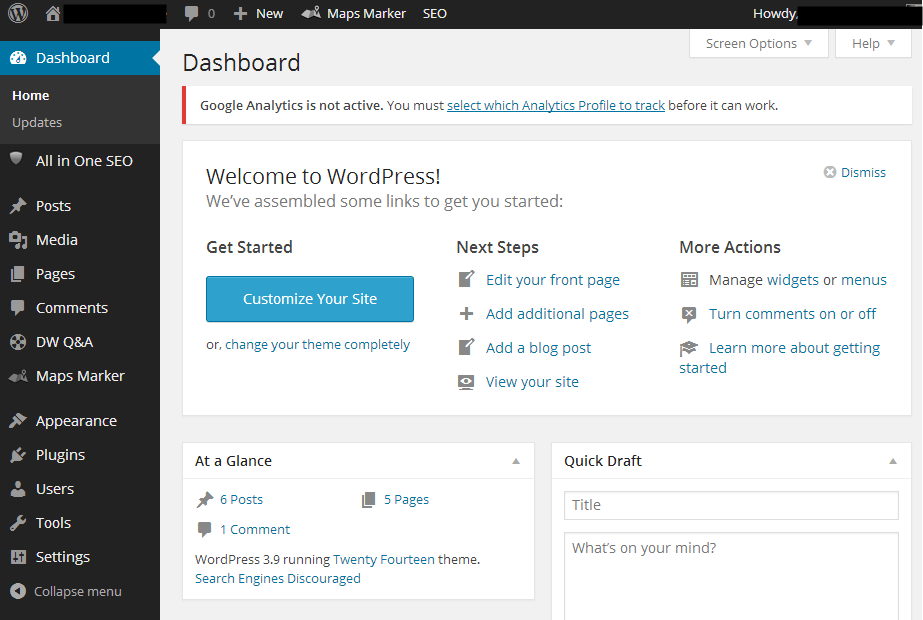 One of the main differences between Ghost and WordPress is Ghost targets bloggers only. However, WordPress has become a multipurpose CMS that targets bloggers, businesses, eCommerce, and whatnot.
Also Read: WordPress vs Typepad vs Squarespace [Alternatives to WordPress]
Both WordPress and Ghost have built-in support for core blogging features. Recently, both the platform had new significant releases. WordPress released its Gutenberg featured WordPress 5.0, and Ghost released its second version with a drastically improved editor.
You can download Ghost to deploy on a server, contribute to its open-source codebase. You can manually install Ghost on the Ubuntu server, too.
Gutenberg Editor vs. Ghost Editor
Since WordPress 5.0 came out, WordPress ditched the WYSIWYG editor. The new Gutenberg editor added support for blocks. Everything from paragraphs, headings, images are now separate blocks.
Check our in-depth review on WordPress 5.0 Review: What's New to learn more about the new Gutenberg experience.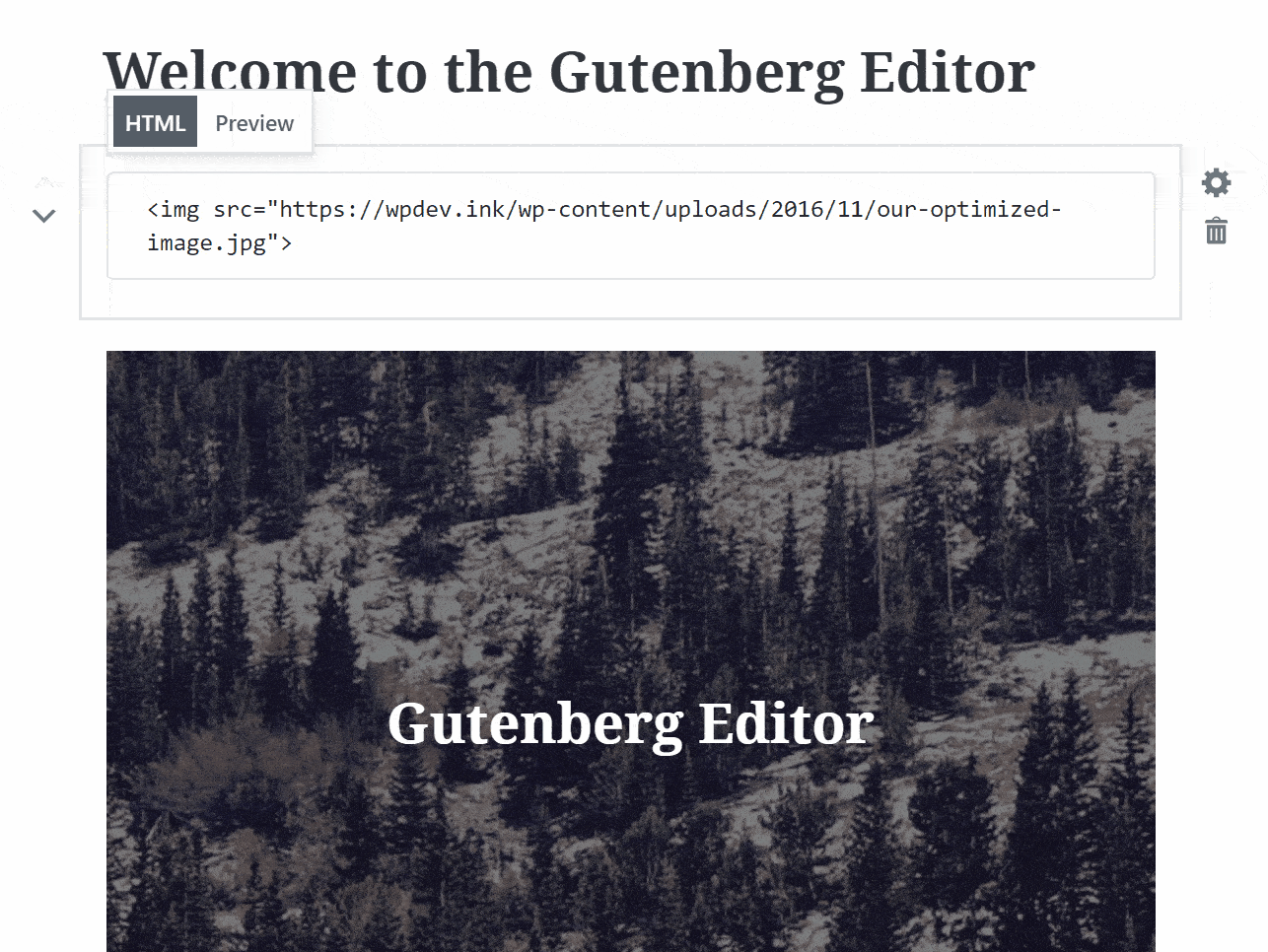 On the other hand, Ghost uses a more visually appealing editor. The significant difference is that Ghost uses Markdown where WordPress uses HTML. Both editors have their pros and cons.
But if we judge just the editing experience from only blogging perspective Ghost is better than Gutenberg editor.
From Blogging perspective, Ghost Editor is better than WordPress 5 Gutenberg Editor.
The ghost editor is clutter-free, fast, responsive and gives you the whole page.
WordPress separates the entire page into separate blocks which can be hard for bloggers to get used to.
Flexibility
While Ghost has a growing list of themes both in its official theme repository and third-party marketplaces, the number of Ghost themes is too small when comparing to WordPress. They are adding new free themes to their marketplace but the number is relatively small compared to WordPress. WordPress has thousands of themes both in the WordPress themes repository and other third-party marketplaces.
Similarly, WordPress user can choose from thousands of plugins to extend the functionality of WordPress. [Check our list of Best WordPress Plugins] That is not the case for Ghost. Ghost is targetting only bloggers, and they are only adding features that will help bloggers or writers.
However, it is worth noting that many features like buttons code snippet, SEO are built into the core of Ghost. When using Ghost you don't need bloated plugins to do most simple site requirements like SEO, AMP, code injection, etc. In the case of WordPress, you have to depend on third-party plugins for enhancement and flexibility.
For experienced developers and publishing teams, the Ghost API unlocks a lot more flexibility. It's possible to use Ghost as a Headless CMS with a static site on the front end, integrate with authoring apps to send the content directly to Ghost from anywhere, or even build entirely custom publishing apps. Kind of like the same thing WordPress did with REST API.
WordPress vs. Ghost: Cost Comparison
Both WordPress and Ghost are free to download and open source. You can host any of the web apps via a web hosting of your choice. Hostings are typically available as little as $3 per month.
Related: Best WordPress Hosting Providers in 2023
Managed Ghost blogging comes with a cost. Fully managed Ghost(Pro) hosting starts at $29/mo, which includes managed installs, updates, backups, enterprise security, and more.

Check out the latest pricing on the Ghost website.
Managed WordPress.com SaaS starts at $4

While WordPress is written in PHP, Ghost is written in Node JS, so you need to make sure your hosting supports node JS apps. You have to have a more technical background to install Ghost than WordPress.
You can try WordPress.com for free (without a credit card). You can also try Ghost(Pro) for free with a credit card sign-up. Both Ghost and WordPress have free open source options available for self-hosted publishers
Top WordPress managed hostings that we have tried and found to be fast and reliable are:
Kinsta (Can be a bit pricier)
Bluehost (Comparatively cheaper option)
Hostinger (Cheapest option)
Here's a side by side comparison between WordPress vs Ghost
What is the difference between WordPress.org – Ghost – Ghost (Pro) – WordPress.com?
Ghost(Pro) is more like Flywheel or WPEngine, but instead of being a third-party it's a managed service Ghost runs themselves. (like WordPress.com)
WordPress.org and Ghost – both are open-source software available for deployment in your own server.

WordPress Vs. Ghost – Which is Faster?
As Ghost uses modern technology stack like Node.js – it's fast. Really, really, really, ridiculously fast.

Independent tests have shown that Ghost is up to 1,900% faster than WordPress. What does that mean? In the amount of time it takes WordPress to respond to 1 request, Ghost will have already responded to 19 of them. The speed of your blog impacts everything, from search engine rankings to mobile user engagement.
The UI and user experience cannot be as fast as Ghost in WordPress. However, you can work on your page speed if you follow our tutorial on Top 10 Ways to Improve PageSpeed on WordPress Websites [2023]
Ghost vs WordPress Speed Test
We had set up two installations at our server.
The WordPress installation at wphive.com
The Ghost installation at ghost.wphive.com
We then checked both the sites from Pingdom Tools and found that the Ghost site loaded 65% faster than the WordPress blog. However, you should know that our WordPress installation had many plugins installed.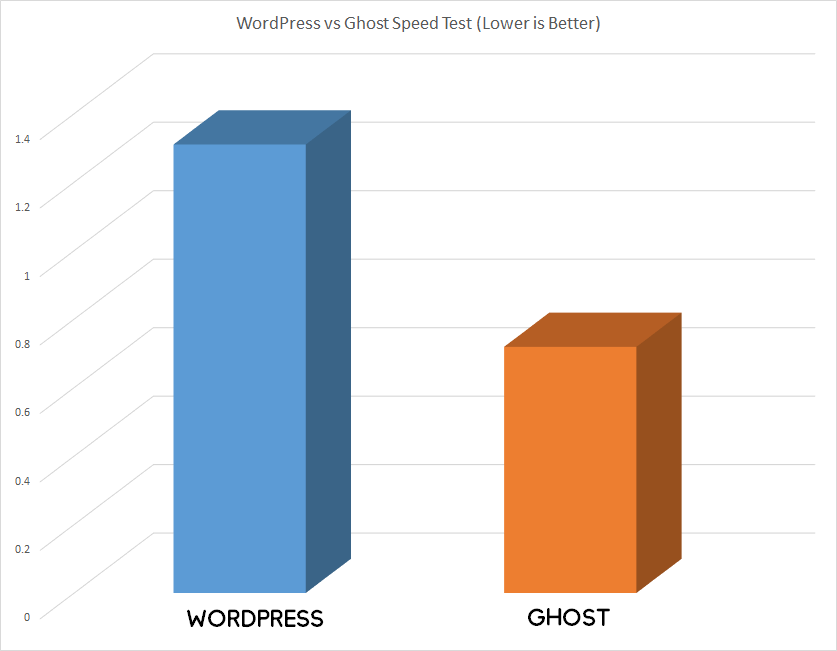 Ghost vs. WordPress – Infographic

Ghost vs WordPress Installation
Installing WordPress is easier than installing Ghost. If you do not have the technical knowledge, you might have trouble installing Ghost for the first time.
We previously covered how to install WordPress from scratch.
On the other hand, Ghost needs more technical knowledge to install. Ghost is based on NodeJS, that's why your server needs to have support for it. Ghost has an official doc to install Ghost on Ubuntu servers.
You will have to install ​​NGINX, Node.js. MySQL, Systemd. – then you can install Ghost on your own server. If you are not from a technical background, you might find installing Ghost difficult. However, there is also a supported one-click application for DigitalOcean which is the fastest way to self-host.
Why Should You Use Ghost as a platform?
When you want uncluttered blogging interface and a platform specially tuned for blogging. Ghost blog focuses on simplicity.
When you don't want to deal with plugins, themes or anything other than blogging.
You do not have to oversee anything except writing.
One of the reasons Ghost is very fast than WordPress as it uses a completely different architecture than WordPress itself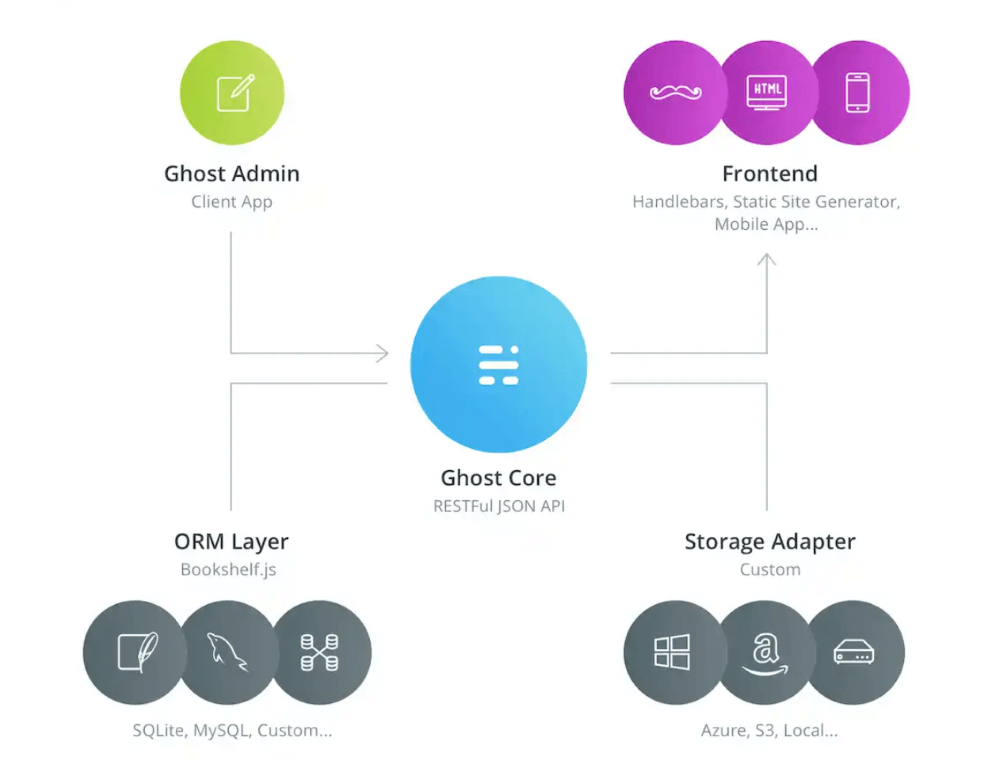 Whereas WordPress was created when PHP version 5.0.3 was around, Ghost was created to leverage NodeJS's performance boosts and modern web standards.
Why Should You Use WordPress?
At least 5x more resources
Completely Free!
Easy to learn as more video tutorials are available
Cost-effective
Both WordPress.com and WordPress.org are available for free.
Thousands of plugins are available to extend your website's functionalities.
Thousands of free themes available
Great eCommerce support with WooCommerce and Dokan.
Easily create beautiful websites with the help of page builders like Elementor. Check Best Elementor Addons You Should Be Using Right Now! [90+ Best Elementor Addons Collection]
Final Words
Both Ghost and WordPress have their pros and cons and we mentioned the most important of those in this ultimate Ghost vs WordPress. Ultimately it depends on you. What do you want from your CMS? They target different usage scenarios. If you want something simpler you should go with Ghost.
However, if you want to explore, flourish your creativity, create stunning landing pages, test new theme or plugins – you should choose WordPress. You can start creating a WordPress blog within minutes by following the tutorial below.

https://wphive.com/reviews/wordpress-vs-ghost-which-one-is-better/
Saif Hassan
Product Manager by passion & profession. Lead Product Manager at weDevs, former PM @ Poptin. Passionate about writing & tech. He's an advocate of Human-Centered Design and believes that websites and the tools used to build them should be well crafted, intuitive, and accessible. Cyclist. Reader. A WordPress ninja 🥷, HCI expert & a design thinker 💡

Subscribe To Our Newsletter