Add Author Bio to WordPress to Increase Your Website's Conversion Rate

Authors and writers work hard for their blogs and articles. Adding authors bio in the footer can give the author a kind of satisfaction. You may have noticed that below every article there is a box where a few words about the author are written. This is the author box. You can update information about authors as well as add an author box from your dashboard, or you can take a plugin facility for that. 
Is It Important to Add an Author Bio?
You may ask why it is so important to have an author bio. The answer is- first of all, every reader wants to know the writer of the article he/she is reading. Authors spend a lot of time and energy behind articles. It is their right to be recognized.
This recognition creates a bond among author and reader. Readers feel a deeper connection to the blog when they learn about the author. This brings about a greater conversion rate in many cases.
Do we need to know anything before adding an author bio? 
Yes, before adding an author bio we need to know if it is a personal blog or a multi-author site. If this is your blog, then it is easier to add author bio. You have no responsibility toward others. You will have to add a page "about me." If you are confused about how to add pages, refer to the following page.
If you have multiple authors in your site, then individual boxes of author bio for each post will be required.
How to Add Author Bio
You have to add author bio section in the footer or sidebar or wherever you want from adding widgets option. You can check What is WordPress Widget and How to Add a WordPress Widget if you are confused about how to add widgets.
Appearances»Widgets»Drag and Drop author bio wherever you want»Save
Most of the times the theme you are using in your WordPress site comes with a section for author bio. It is easy to add an author bio in these cases. 
You can do it from frontend just like you update your profile on facebook from the option on the right corner. Navigate to "Edit My Profile" by hovering to the top right corner of your Dashboard.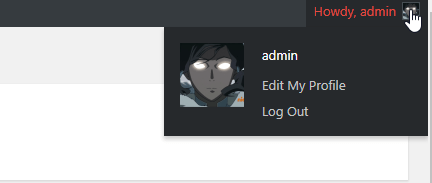 In another scenario simply go to the dashboard, and click on Users on the left side of the bar. Inside the users, there is an option for "Your Profile." You can add the author bio from there as well.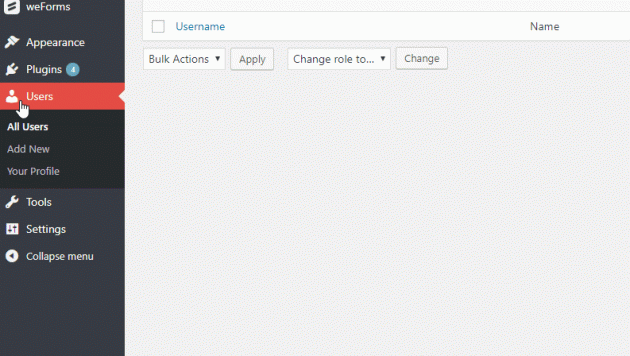 If you don't have built-in support for Author Bio in your theme, you do not need to freak out. Take a breath and add a plugin for that purpose. You know WordPress is plugin friendly right?
There are numbers of plugins available for adding author bio. If you are confused about plugins, then you can check our beginner friendly tutorial on How to Install a WordPress Plugin – Step by Step for Beginner
You can search for WordPress author bio plugins from the WordPress plugin page. Here, we can suggest you a few plugins to add author bio. We are covering plugins like Simple Author Box, Fancier Author Box, WP About Author, Author Box Reloaded, Co-Author Plus. 
If you are active in social media sites, then this plugin is just for you. Its specialty is its social media friendliness. It lets the authors link their social media profiles into their bio.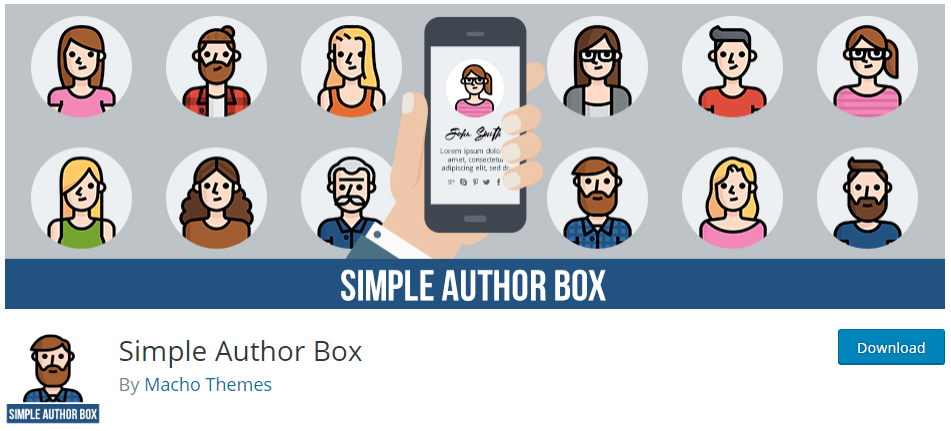 Fancier author box is eminently acceptable to the authors. This comes with an additional box that shows all recent posts of an author.
WP About Author is a user-friendly plugin. This gives power to authors to customize a theme partially.
Author Box Reloaded is less popular of others mentioned earlier. This only lets to add a box in the footer. But it gives you the freedom to link with other foreign sites. 
Co-Author Plus is a goldmine for multi-author websites. Several authors can be engaged equally in one work.
These are some of the plugins that help you add author bio of different statures. In multi-author sites, some contributors do not have much access in the admin panel. There are authors, editor, administrators, guest writers. The plugins above allow all sorts of writers and authors to add their bio to their websites.
Can I Add Author Bio Without a Plugin
You can always add an author bio without a plugin. But it is not so necessary because all are not experts in coding. Plugins do justice to them all.
Wrapping Up on Author Bio
It doesn't matter which way you are adding an author bio. It is essential to add a bio to have a better connection with your readers. Author bio makes the relationship between you and your readers more personal and builds a sense of trust. You can update the author bio regularly to keep readers more updated. 
Meanwhile, you can check our other step by step WordPress tutorials including WordPress Security Guideline, WordPress installation on cPanel or WP Installation on localhost.
https://wphive.com/tutorials/author-bio-increase-conversion-rate/
Saif Hassan
Product Manager by passion & profession. Lead Product Manager at weDevs, former PM @ Poptin. Passionate about writing & tech. He's an advocate of Human-Centered Design and believes that websites and the tools used to build them should be well crafted, intuitive, and accessible. Cyclist. Reader. A WordPress ninja 🥷, HCI expert & a design thinker 💡

Subscribe To Our Newsletter