The Ultimate Guide to Content Repurposing in 2023

Content is the king, unless they are ordinary.
It's not every day that you can create content that stands out among the rest. One single content like that can outperform a hundred ordinary ones.
So rather than creating more and more ordinary new content every day, isn't it better to recreate contents that are already proven to be share-worthy? We think you already know the answer to that question.
Today we will let you know the ways to utilize your best content to a hundred percent by recreating them, in a lot of different ways. This is the ultimate guide to content repurposing and how it can help get the best out of your content.
We also have a bonus for you at the end – 5 Great examples of content repurposing that will inspire you to start doing it from today!
Why Should you Repurpose your Content?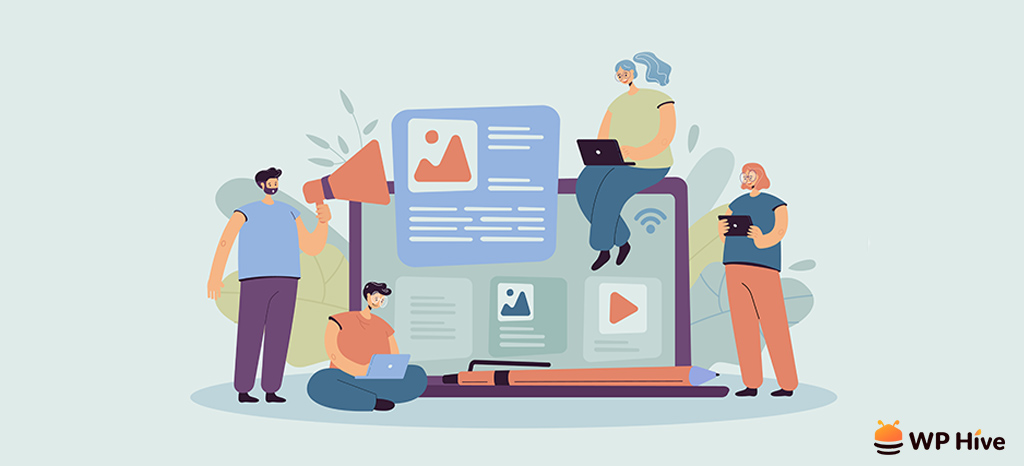 What if you know that one of your content has a greater chance to perform well even before you publish it? This may happen when you decide to start repurposing content, as those content is already proven to perform well.
So there are two major reasons for repurposing content.
Content Repurposing saves time: Repurposing old content means that you will save a considerable amount of time that would go into researching.
Greater chance of success: As you will mostly choose your popular content for repurposing, there'll be a better chance for that content to perform well in the new format as well.
Content repurposing is a great way to utilize your popular content.
If you're still unsure about the benefits of content repurposing, let us tell you a story.
Internet Business Mastery was a popular podcast, run by Jeremy and Jason. They also had their individual blogs. On their podcast, they ran an experiment where they read and recorded their most popular blogs. Those podcasts (or audio blogs) saw 60-100% more downloads than their regularly featured podcasts.
Yes, that is what you can achieve through content repurposing.
Now, if the term "content repurposing" is something new to you, let's take a jump back to the definition before showing you the most effective ways to repurpose your content.
So, What is Content Repurposing?

If you are someone new, it's easy to get confused between content repurposing and content republishing. However, they are not actually the same.
Content repurposing means the process of making different versions or formats of a content by using the same or some elements of the existing content.
For example, you can take a popular blog post from your site and make a video using the same information. In that case, you don't have to do any extra research while making the video, as all the information you need is already scouted.
How to Find Contents that You Should Repurpose?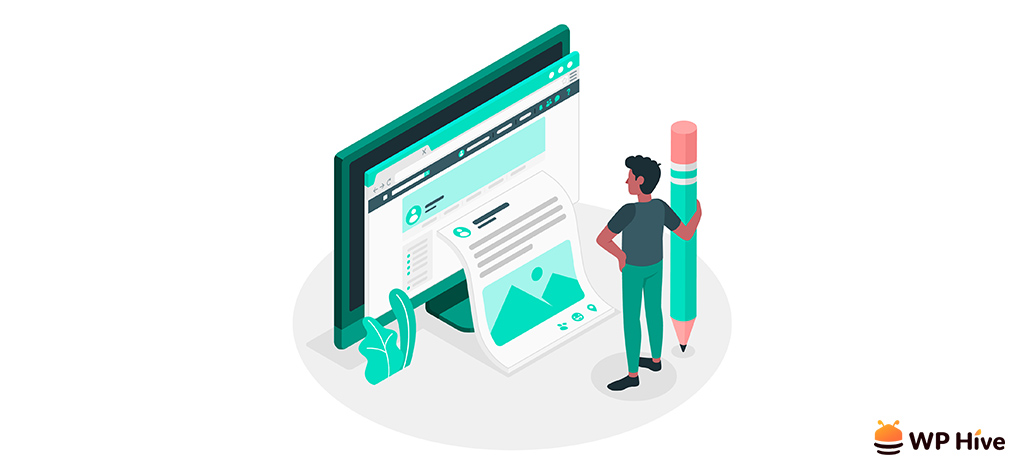 Every content that we develop has a specific goal. When you decide to repurpose content, we will once again have to find the goal of the campaign. If you know what product you are trying to sell, or what you are trying to achieve, then choosing the right content for repurposing becomes very easy.
However, there is a set of ways to find repurpose-worthy content. Let's have a loot at those.
Find Your Evergreen Content
There are some contents that never become old. They are always relevant and thus we call them evergreen or timeless content. Evergreen contents are perfect for repurposing. Why you ask?
It is because evergreen contents are always popular, so your effort will be duly appreciated even after a long time.
Another reason to choose evergreen content is that they require less modification or update, to it takes little to no further research before you can start converting them into another format. It's always nice to get a head start, right?
Analyze and Find Your Most Popular Contents
It is the easiest way to find contents that you should repurpose. Your most popular contents are your asset that needs to be in front of more people, and there is no better way to do that other than repurposing them.
Depending on the type of content, there are many tools that will help you find your most popular content. Google Analytics and YouTube Analytics are two of the most used tool to find the most popular blog and YouTube video content.
Here's a sample landing page report from Google Analytics showing the top pages of a website. From here, you can easily handpick the blogs that are most popular and relevant to your campaign goal.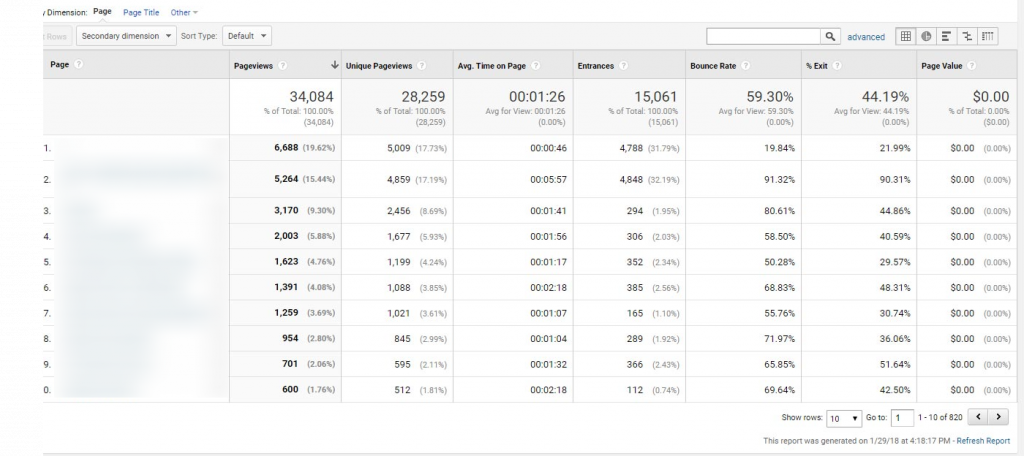 Related: How to Add Google Analytics to WordPress With & Without a Plugin
You can find an almost similar interface for YouTube analytics as you can see below.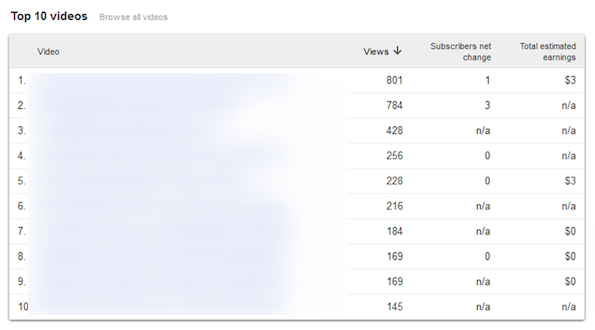 For other types of content, there are respective metrics and tools to check and find the most popular ones.
Once you know the exact content that you want to republish, then it's time to decide in which formats you want to turn them into and how.
How to Repurpose your Content- The Most Effective Strategies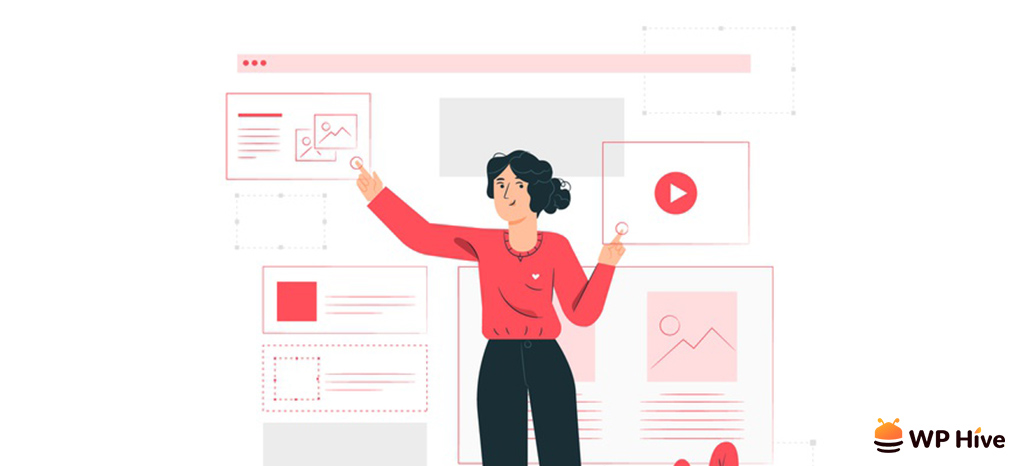 Repurposing content needs clear thinking and you need to pick the right strategies to make them successful.
Below we have listed out some of the best ways and strategies to repurpose content. It's better to choose the one that fits your content most.
1. Republish Your Existing Content to Get New Readers
Let's start with the easiest and most used content repurposing strategy. Republishing is publishing your existing content in the same format with additional information or targeting a new group of audiences.
For example, let's say you have a popular blog that you want to republish. You can add new information to the blog, and update it to cater to a larger audience.
2. Repurpose Content For Guest Posts
Guest posting is another way of content repurposing method that can help you reach more people with your existing content. Just by republishing with some minor changes to your popular content, you can reach a whole new array of audiences, if you do guest posts with them. Alex Turnbull from GrooveHQ reached more than 1 million people by guest blogging. Imagine how many you can reach with your content that are already proven to be crowd-pleaser?
Moreover, guest posts are a great source of generating backlinks. And repurposing your old content is by far the easiest way to make some guest posts up and ready in no time.
3. Split Your Content into Pieces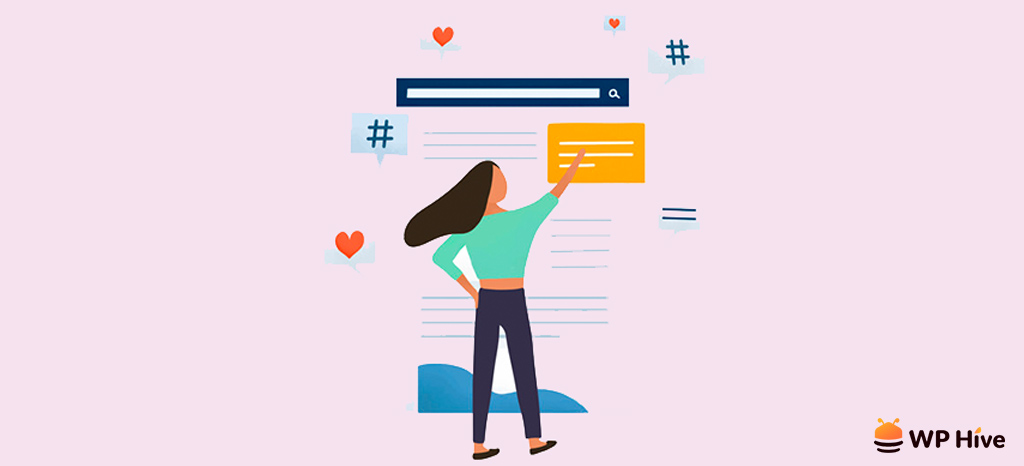 Another great way of repurposing content is by simply splitting them into smaller bits. For example, long content like a blog might work great on your website but can fail miserably on platforms like Facebook. So what you can do is take a popular blog from your website and post only a small and highly engaging part on Facebook and couple it with an image, and you got the perfect mixture for success!
The same can be told about videos, as longer ones are often the most favored by YouTube audiences and get more YouTube views but they are not much popular with Twitter or LinkedIn audiences. So splitting down your popular videos into some engaging pieces and posting them on social platforms can help you reach more people.
4. Turn your Articles into Videos
Not everyone likes to get their information in the same way. Some people like to read while some prefer videos. The more formats you can convert your content into, the better. However, turning your popular articles into videos surely yield greater result than most of them.
Making a script from a blog is fairly easy, once you start on it. As blogs cover information in a descriptive way, what you can do is break them down into small bullet points and give a summary of all the points taking your info from the blog. Next up, shoot the video and upload it on video and social media.
How do you like the double reach with the same content?
P.S. Same can be done in the opposite direction as well. Yes, you can also turn a blog version of your popular video and get similar results.
5. Make Podcasts from your Text Contents
Another way you can use your existing article or text content is by making a podcast. If you haven't noticed, the popularity of podcasts, be it business podcasts or general, is rising all over the world. So making a podcast from a topic your blog readers liked can also bring you a similar response if you make a podcast discussing the same topic.
So what's stopping you from making yours?
6. Turn the Group of Contents into an eBook or Online Course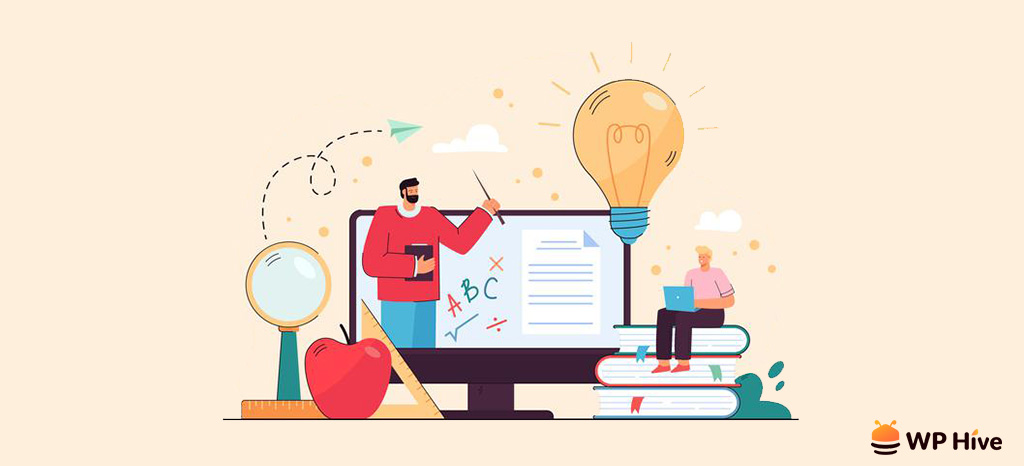 When you are done creating a lot of content in a certain genre, it is a great way to utilize them by turning them into an eBook or Online Course. Making eBooks from your text content is particularly a lucrative way to repurpose your content. As not only that your content will reach more people, but you will also have the chance to earn some extra bucks selling it.
The same goes for online courses as well. People like taking online courses and you have the resources, perfect reason to start repurposing your content into an online course, don't you think?
7. Make Infographics, Quotation Image Using Your Articles
Let us tell you a fact. Did you know, our brains can process visual content 60,000 times faster than text? Well, apparently it does.
So it's not really that hard to suggest you make images from the most notable part of your text contents. Two of the most popular way to represent your blog in images are infographics and quotations from your blog.
Once you are done, share the image on social media and experience the magic.
5 Great Examples of Content Repurposing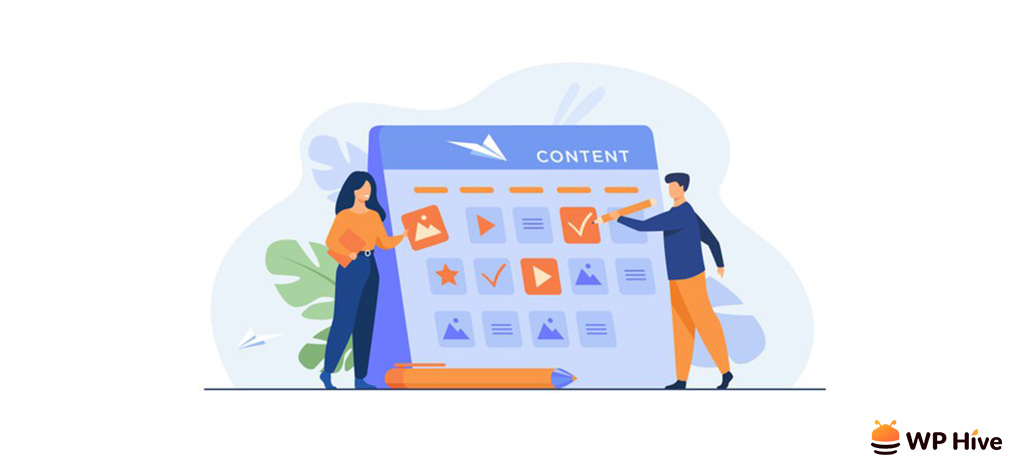 Many people have seen tremendous results from content repurposing. So we thought of sharing some of the most prominent handpicked examples of content repurposing.
Aladdin Happy's Amazon eBook Masterclass
Aladdin Happy, one of the most famous Growth Hackers, used to publish growth-hacking ideas on GrowthHackingIdea.com. For his first amazon book, he decided to republish his existing popular content and filter out 101 of them to feature in the eBook called "Top 101 Growth Hacks".
The book was highly popular. So much so, that people who subscribed to his invite-only service from Amazon become paying customers at a 2000% greater rate than subscribers from any other channel.
Backlinko's Story of Social Reach from Case Study
Brian Dean of Backlinko received a great case study from a user. Promoting the case study on its own didn't seem to be an effective plan, so he decided to add it to an old post and promoted that updated content instead. The updated content with the case study saw a 111.37% increase in organic traffic.
Copyblogger – Why Not Turn it into a Presentation?
Copyblogger's innovative writers are renowned to write some of the most engaging content on many topics related to marketing. They also follow the strategy of repurposing content very seriously. One such example is the blog, The 3-Step Journey of a Remarkable Piece of Content, which they transformed into a presentation and uploaded to SlideShare.
The presentation now has 95k+ views.
SEMrush's Success with Blog to Infographics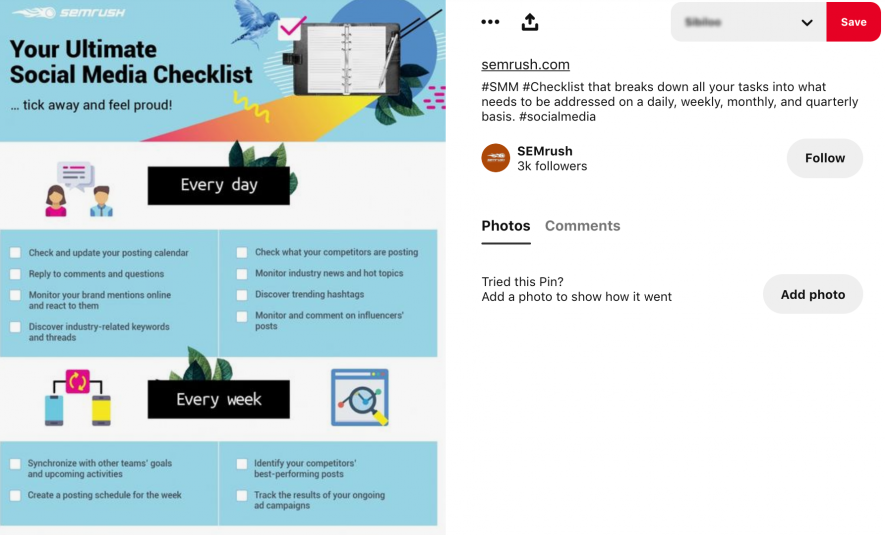 One of the blog posts from SEMrush, "Your Ultimate Social Media Checklist" was getting popular to their audience. To further utilize the traction they were getting, they designed an infographic based on the article and published it on Pinterest and a couple of other platforms as guest posts. The action performed great and boosted their brand awareness as well as brand expertise.
Buffer's Bold Attempt at Repurposing Contents
This is perhaps one of the boldest content repurposing campaigns that you can come across. In 2015, Buffer announced the "No New Content" challenge. They announced, for one month they will not publish new content but repurpose the old ones by updating and converting them into different formats.
It still remains one of the best success stories of content repurposing, as, during the experiment, they were able to grow its organic search traffic by more than 4%. Moreover, their repurposed SlideShare presentations generated more than 100,000 views, while one particular post reached the Top 20 posts on Medium.
Get the Best Out of Your Content by Repurposing Them
As Neil Patel says, "Write Less, Promote More". This should be the motto of every writer and marketer.
Create resourceful content and make as many versions as you can. Get your content to as many people as you can. Because ultimately, it's not about how much content you can produce in a month or year, but how many people you can reach and help.
With repurposing, you can reach more people with the same amount of research. Repurposed content also has more chances to be successful than your regular ones. And if you have trouble finding content to repurpose, you can just pick your most popular and evergreen content.
We have covered the most effective ways to repurpose your content and some examples of successful content repurposing. So now, all you got to do is just start with one container and see the result by yourself.
When are you planning to start repurposing your content? Cause you know what they say, "The sooner the better!"
https://wphive.com/articles/content-repurposing-ultimate-guide/
Faisal Sarker
Faisal is a tech blogger who excels at WordPress Content Writing. Apart from sharing useful info pieces that help people around the world, he also likes to travel and read books of all genres in his leisure time.

Subscribe To Our Newsletter