15+ Content Marketing Metrics to Measure Your Content Performance

Do you ever wonder whether your content marketing strategy is effective or not? Because bad content can mean losing readers and, ultimately, customers.
Don't worry. It's never too late to turn things around. Setting the right goals and tracking the right content marketing metrics can set you on the right track for success.
Identifying content marketing metrics and working on them is crucial. It makes you understand what your visitors actually want. It will help to not only identify poor-performing content that can be improved but also you will be able to identify your best-performing content.
However, before diving into the content marketing metrics, let me show you why you need to know the content performance report. So, keep reading!
Why You Should Have Clear Understanding of Content Performance Report


Content marketing is valueless unless you monitor the progress of it. Let's assume, you have just finished your content marketing campaign. After finishing the campaign, you are ready to start another campaign without checking the output of the previous campaign.
So, where are your insights? How do you know whether your campaign is successful or not? Do you even have any idea where to improve next time? How do you identify what type of content you should create?
All these questions can be addressed if you know the progress report using content marketing metrics. It improves your content marketing strategy gradually and more importantly it enhances the conversion rate.
Content performance report also helps to,
Grow Your Audience: You can grow your audience by improving the quality of your content from the insights of content marketing metrics.
Drives Engagement: Content performance report shows you where to improve to increase the audience's engagement.
Increases Conversions: Conversion is our utter priority. It can be done by creating more appealing content. And whether your content is appealing or not, you can identify through content marketing metrics and content performance reports.
Content Marketing Metrics: Tracking the Performance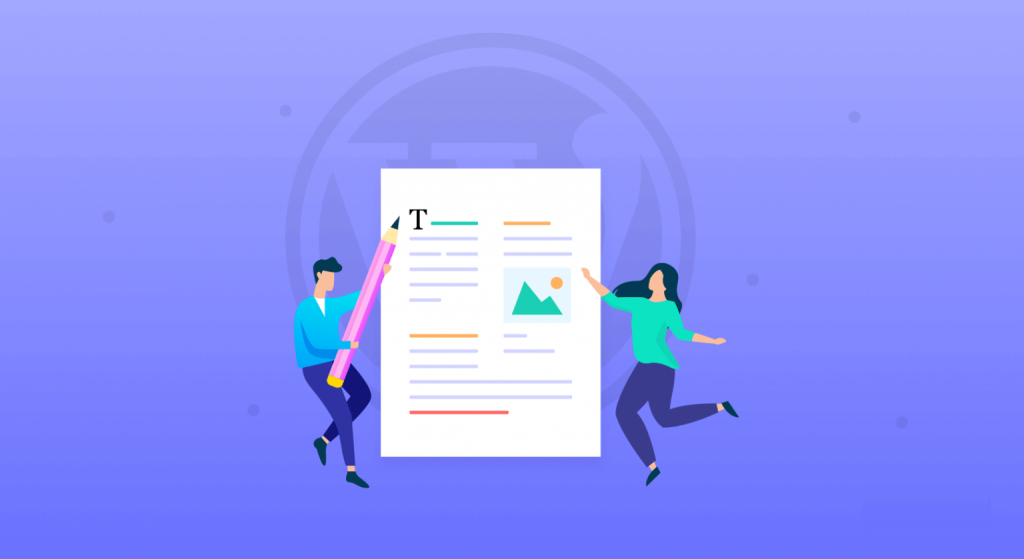 There are a variety of content marketing metrics and KPIs that are useful in measuring the effectiveness of your content marketing strategy. We are going to classify it into four categories. They are,
User Behaviour
Engagement
SEO Outcome
Company Revenue
Each category consists of a few more sub-categories. We are going to take an in-depth look at those sub-categories. In this article, you will find 17 essential content marketing metrics and learn how you can interpret, analyze, and measure them.
1- User Behaviour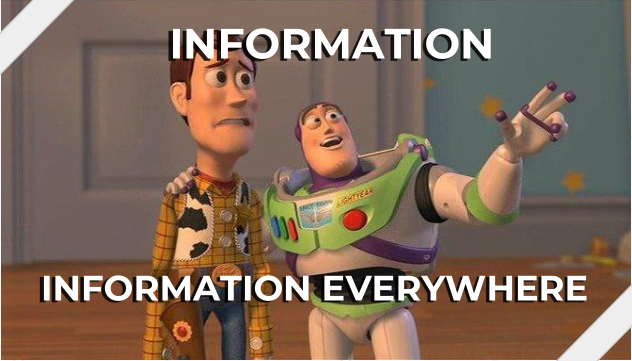 After publishing your content, it's important to know how your audience has accepted it. Like, how many of them read it, how much time they spent on your site, their sources, and many more things.
It helps to seal the gap that we usually create as a starter, and improve our content strategy as per the audience demand. So, let's find out the metrics that can help us to identify the campaign performance.
Pageviews
Our first topic of the user behaviour metric is "Pageviews". With this metric, you will know the total number of times a particular page on your website was visited.
Pageviews can give you a basic understanding of how good your content has performed in comparison with other posts published in the same period. It's a great metric to gauge which piece of your content is interesting and it helps to identify the type of content you should focus on.
Unique Visitors
Unique Visitors are the most standard measure of how many individuals have viewed your content within a given time frame (typically a 30-day cookie window).
This metric is similar to Pageviews, but it can provide you with more accurate insights on how many new visitors your content attracts. Evaluating the number of unique visitors helps you to determine the scope of your audience.
New & Returning Users
The number of new visitors indicates the number of potential leads, while the number of returning visitors shows if visitors like your content. It is better to have a healthy mix of both. That means, your content can attract new users and retain the old ones.
It can help you to figure out how many people are engaging with your content for the first time, or on a regular basis!
Average Time on Page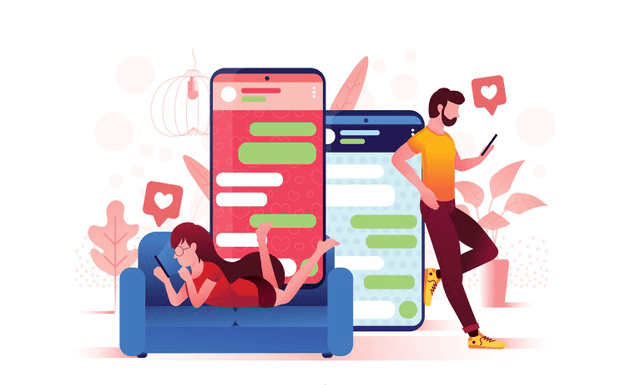 The average amount of time that a user has spent on a page is a great indication of the quality of traffic on a given page. Compared with similar pages, this metric signals whether users' needs are being satisfied.
If the average time spent on one blog post is two minutes, and another is six minutes, this gives you a strong indicator of the type of content that your audience most engages with.
Traffic Source
You need to know several points. Like, does the majority of your audience come from search engines, or is your social media strategy stronger than your SEO? Or maybe your brand is already well-known, and you mostly get direct traffic? You'll get all these answers through the traffic source.
This metric tells you where your traffic is coming from and what channels delivered users to your content. This is so important because it tells you which audiences and channels to focus on.
Bounce Rate
The bounce rate is the ratio of people who leave after visiting the first page they visit those who go on to other parts of your site. In general, the lower the bounce rate, the better. This means that users tend to spend more time on your site. Identify the content with a higher bounce rate, to repurpose or update the original one.
Pages Per Session
A session is a cluster of a user's interactions with your entire website within a time frame (until 30 minutes of inactivity).
This metric shows if your content is engaging and organized well enough to motivate a visitor to discover another web page. If your blog or website has proper and helpful interlinking (links to posts with more detailed information on the subject), users will be more likely to visit more than one page.
More pages per session means more engagement, which means you're progressing towards your ultimate goal.
2- Engagement

As a WordPress website owner, customer engagement is one of our utmost priorities to increase our site impression. To find out if people are engaging with your content, you'll need to track how long they're spending on your site and how many pages they're visiting in each session.
Obviously, the goal is to keep them on your site as long as possible so they can read more of your content unless of course, you want to funnel them to a sales page as quickly as possible. Let's check out some of the metrics to measure users' engagement.
Like, Comment & Share
The number of likes, comments, and social shares of your post demonstrates the level of content engagement. However, a share is more significant than a like because it not only shows that someone found your content interesting but also expanded its reach.
And, a comment is more significant than a share. It takes more time to write a comment than to like or share a post (of course, we are talking about valuable comments). So, if a reader was motivated enough to express his opinion in a comment section, it is often a good sign.
Mention

If another article partly quotes your content or refers to it as a source, this can be considered as a mention.
Mention is another crucial point of the content marketing metrics. It shows the engagement of your blog post among the readers. So, track the mentions of your content both in social media and other media channels. And, pay special attention to their sentiment, context, and authors.
Email Open Rate
If you send a newsletter of your published blog, you need to identify some important things. Like subscriber growth, opt-outs, spam, and forwards.
Subscriber growth gives you a view of the users that have actively chosen to receive your email content. Unsubscribe or opt-out is after getting your email how many of your subscribers unsubscribe you. And at the same way, many people press the "mark as spam" button if they find anything unusual from your newsletter.
Forwards cannot always be tracked effectively, especially if people email direct links to content or use their email client's forward button. However, if you incorporate a "send to a friend" button or if they share a link that's embedded in your email, you can at least capture some of this engagement.
3- SEO Outcome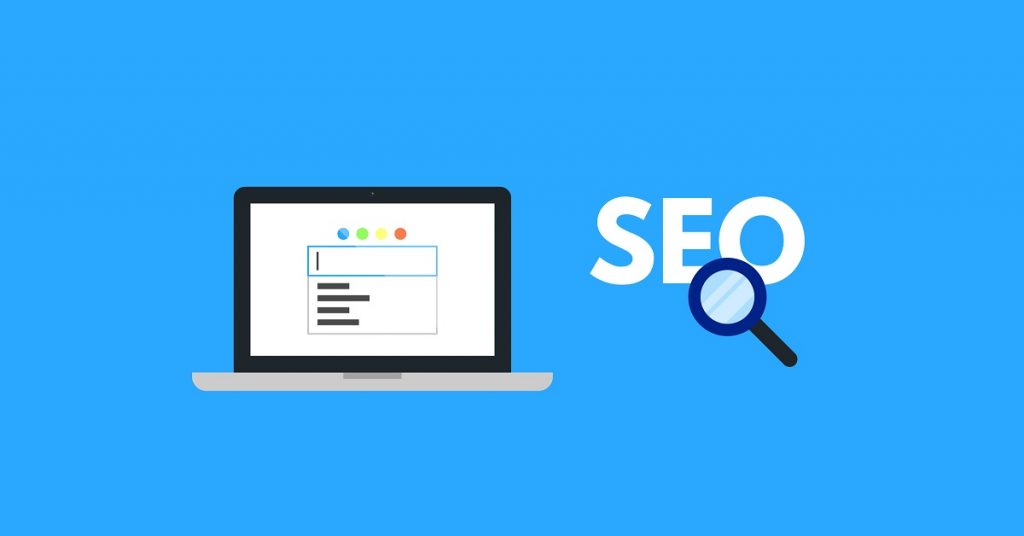 Another very clear measurement of the performance of your content strategy is the return on the SEO efforts that you are making.
If the rank of your website has significantly improved, that may likely be due to the efforts that you have been putting into optimizing your site's content. Investing in content optimization helps your site start showing up organically in search engine result pages and driving organic engagement.
Organic Traffic
Traffic is the lifeblood of online content. If nobody is landing on your website, it doesn't matter how amazing your blog posts are; nobody will read them and so they won't be doing you any good.
Organic traffic shows how is the number of people who found your website through a search engine. Low figures may indicate that an article or page was not optimized properly. So to increase organic traffic, you need to pay attention to proper search engine optimization.
Backlink
Regardless of what you're told, backlinks are more important today than ever before. Even though the practice of how backlinks are achieved and validated has changed, strong backlinks will still serve you well from an SEO point of view. As such, you should look as to what kind of sites are linking to you, and how you can ensure that your content is worth citing in the future. 
Keyword Ranking

Check the performance of your post for your targeted keywords. How many keywords in your content ranking for in the Google top search result? How is this page performing compared to your competitors? These should be all questions being explored while promoting your content campaign. WordPress SEO tools will help you to get this information.
SERP
SERP means Search Engine Result Page. An impression is recorded every time the link to your site page appears in the SERP for a user. SERP rank is the spot Google has placed your site on the SERP. A higher SERP rank is ideal because more users will see your page. Relevant keywords, relevant text, and a quality landing page are the best ways to increase your rank.
4- Company Revenue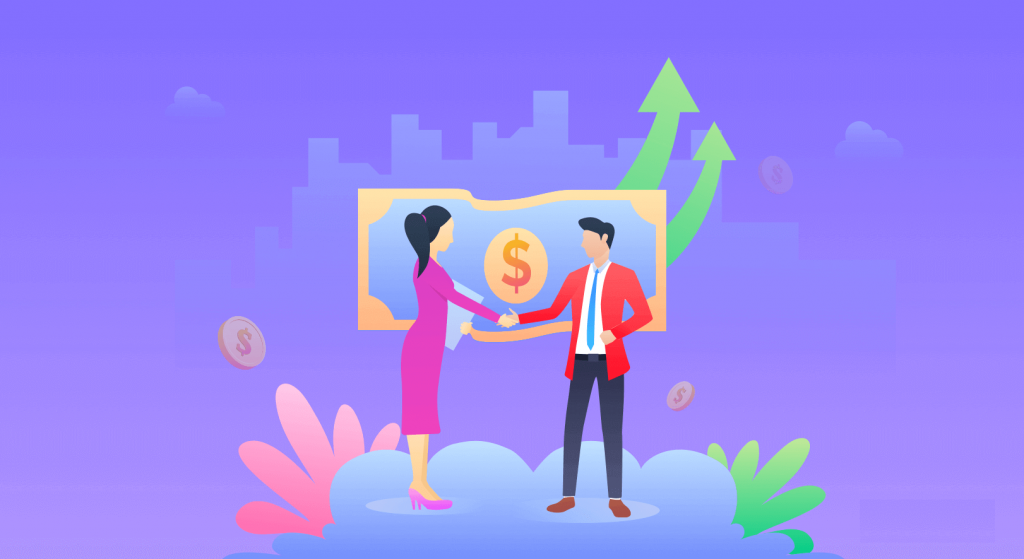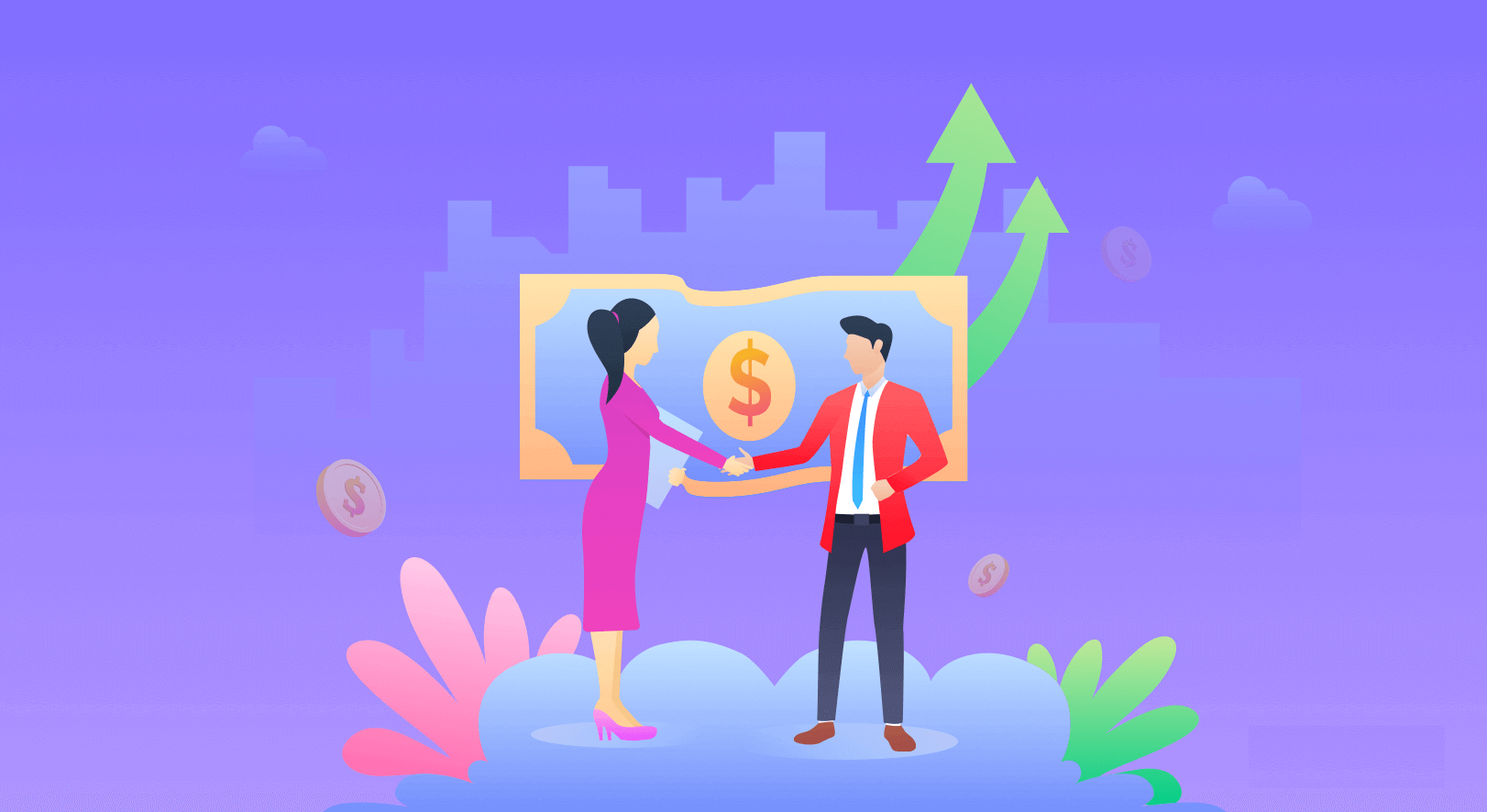 Company revenue is our final point to check out. To be very frank, throughout the journey from content creating to marketing, our core vision is how it can be helpful for our company. Maybe this revenue can be earned in a short time, but most of the time, it takes time to manage revenue.
So, don't be hyper. Instead, check the company revenue metrics and wait for getting a positive outcome from your content campaigning.
Conversion Rate
Getting readers on your blog post is a great achievement. But what else are they doing when they've finished reading? Are they clicking your links and reading more? Are they signing up for your newsletter? Completing an e-commerce transaction?
For B2B brands, the ultimate conversion is leads or even direct sales. Because few buyers will move from not knowing who you are to buying directly from an amazing article. So B2B brands should track all the way down the buyer journey from lighter conversions like subscriptions or click-throughs to deeper conversions like offer registrations.
ROI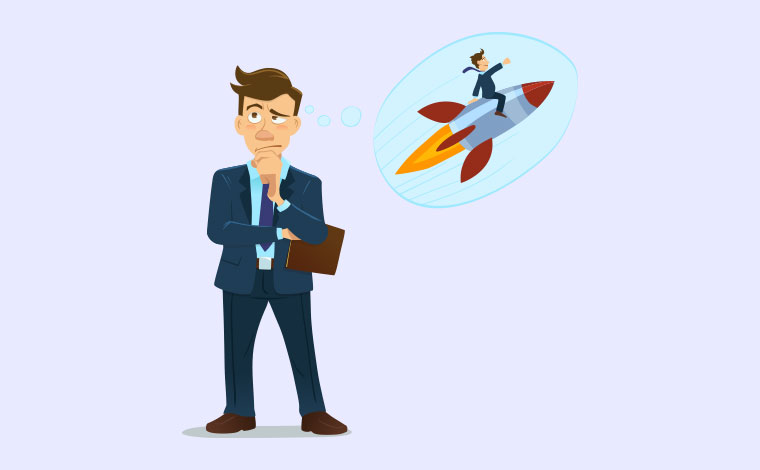 Return on investment (ROI) is the percentage of revenue that we take from different actions. In this case, it will be the revenue related to the content created by you or your team.
Calculating ROI is very simple. Take the profit of your investment, subtract the cost of the investment, and divide the total by the cost of the investment.
ROI = (Return – Investment)/Investment.
Generating Leads
While email subscriptions may not be at the forefront of everyone's mind, it's still an important metric to follow. Those who have opted in to a newsletter or email subscription have evidently found value in your content, and wish for more of the same. In this regard, you can use such content as a guideline for future posts. 
There is a number of email marketing providers that can bring your email marketing & tracking efforts to the next level.
Measure Your Content Performance Using Content Marketing Metrics

Understanding user behaviour and actions isn't an easy feat, and also there is no shortcut to it. But with these actionable metrics, you'll move in the right direction.
Continuous adoption of metrics that serve the purpose of explaining why a content piece gets shared is required if a business wants to survive in a competitive world.
So, track your content marketing performance for always playing a better campaign next time.
And, if you are new to run a campaign using these content marketing metrics, let us know if you face any problems while measuring your content performance. We are ready to hear from you.
https://wphive.com/articles/content-marketing-metrics-how-to-utilise/
Shams Sumon
Shams is a content writer with a passion for making WordPress topics easy to understand for everyone through conversational and storytelling approaches. With a background in the WordPress industry since 2019, he has developed a knack for breaking down complex technical concepts into digestible bites. When he's not crafting engaging content, Shams can be found watching football matches, catching up on the latest movies, or exploring new destinations to rejuvenate himself.

Subscribe To Our Newsletter