How to Create a Site Like eBay with WordPress in 2023 [Step by Step]

eBay is one of the most popular marketplaces in the world right now. Every day millions of people buy things from websites. Thousands of sellers sell products and earn revenue through eBay every day.
If you want to create a site like eBay, searching for eBay like a website template in WordPress, you have come to the right place. We are going to show you how to create an online marketplace like eBay.
WooCommerce is currently the most used eCommerce software on the planet. It holds a staggering 14% of the total internet. 21% of the top million websites are being built with WooCommerce. You can use WooCommerce to make an eCommerce shop easily with our step-by-step tutorial.
How to Create an Online Marketplace Like eBay with WordPress
WordPress auctioning sites saw some steep growth in the last couple of years. You can create WordPress auctioning sites either with self-hosted WordPress.org or WordPress.com. We recommend using the self-hosted version of WordPress for creating an online marketplace site like eBay with WordPress. Self-hosted WordPress has great plugin and theme support which makes it transform into a WordPress auctioning site.
First, you will need to install the WooCommerce plugin. If you can add a plugin to your WordPress site, then it's easy to install the plugin. WooCommerce has been featured as the best eCommerce plugin in our best WordPress plugins list.

Create a Site like eBay with WordPress
First, you have to install WooCommerce
Find and hit on Add Plugin button from the left side of your dashboard.
Click on the- Add new option.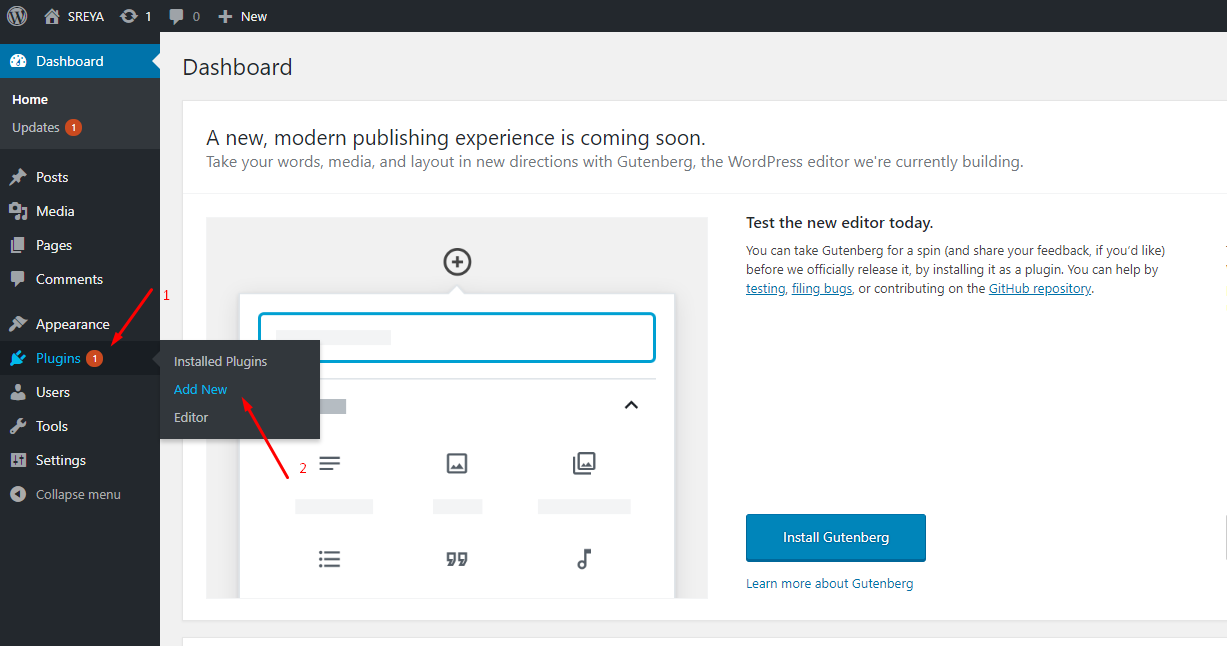 WordPress will redirect you to a new page.
Now, write WooCommerce on the search bar at the top of the right corner.
Click on the Install Now button.

Click Activate to activate WooCommerce.
Also Read: How to Speed Up WooCommerce Store that Increases ROI
Step 2: Install Dokan to Enable Other Sellers to Sell on Your Marketplace (Multivendor Marketplace)
There are a few multivendor plugins available. However, we choose Dokan in this case to as Dokan is a great free plugin that has already been featured in our best plugins list. Also, Dokan recently won two prestigious awards from FinancesOnline.
Find and hit on Add Plugin button from the left side of your dashboard.
Click on the- Add new option.
Search "Dokan" and install the plugin
Then install Dokan.

There will be a separate menu in the left side of Settings after installing Dokan.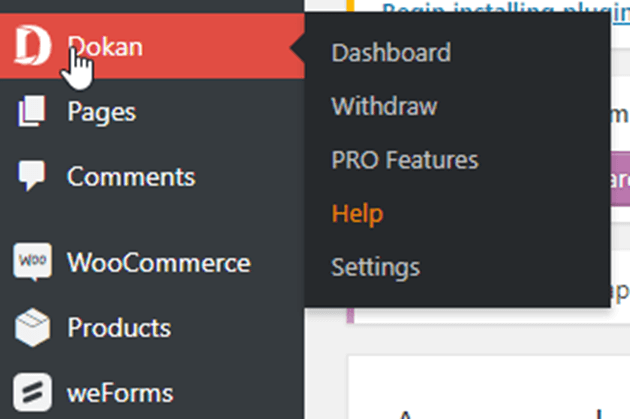 Step 3
You have to allow vendor registration to allow other sellers on your platform as eBay does. Go to WordPress Settings → Enable the 'Anyone can register' checkbox.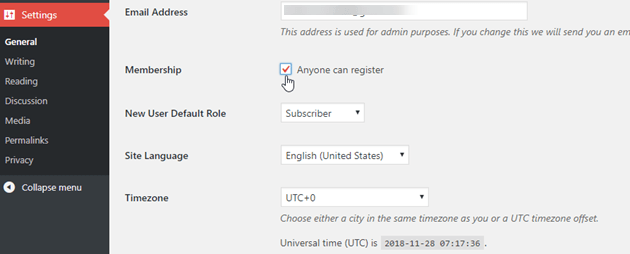 Step 4
Fill up the following registration form after navigating to Users >> Add New User and select their role as Vendor.

You can proceed to the next step when you have completed adding vendors.
Step 5
From the Dokan settings option, you can customize your multi-vendor marketplace to make the marketplace more like eBay.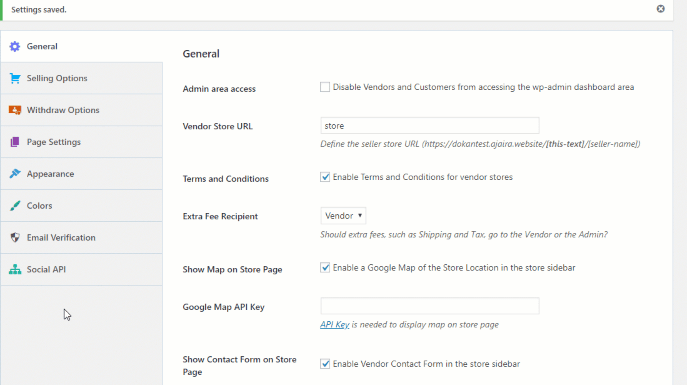 If you fill up all the necessary information for your vendor and add products, your site should look like an eBay website. Congratulations! You know how to create a website like eBay using WordPress now.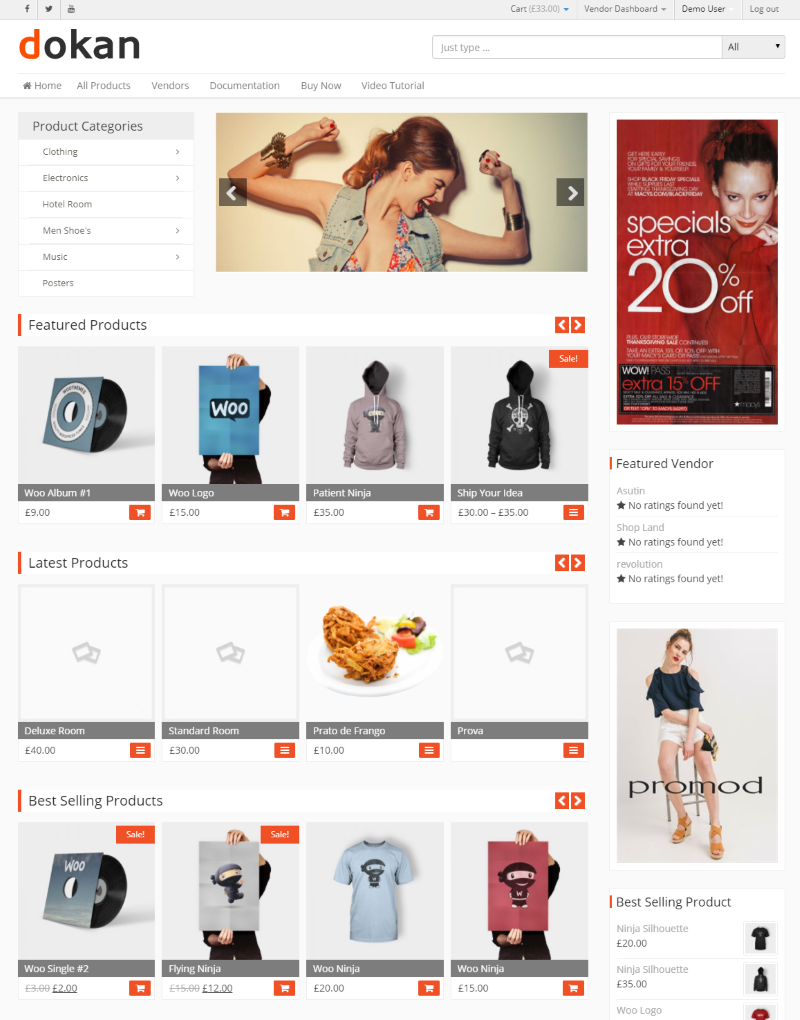 How to Enable eBay like Auctioning in WordPress
There are a few plugins that enable auctioning in WordPress.
YITH WooCommerce Auctions (Paid)
YITH WooCommerce Auctions to Create a Site Like eBay with WordPress
YITH is famous for its collection of WooCommerce plugins. YITH WooCommerce Auctions, as the name suggests enable auctioning on WooCommerce websites. The plugin is not free. A single site license starts at €86,99.
If you bought the plugin, configuring the plugin is pretty easy too. You will see a new "Auction" section in your WooCommerce products.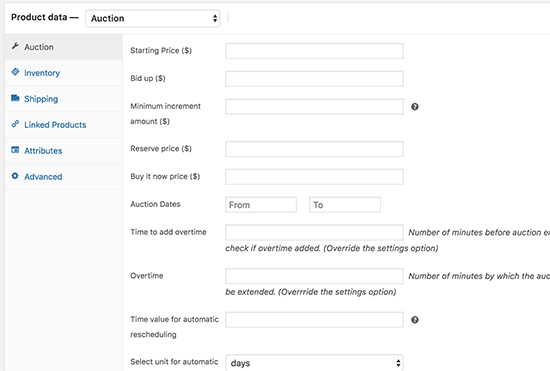 From the menu you can set starting bidding price, bidding range, buy now price and more.
eBay like Auctioning in WordPress for Free
A new plugin Woo Auction enables the feature of auctioning for free. Woo Auction is a new plugin that gets the job done.
Configuring the plugin is pretty easy also. You only need to Change Product data to 'Auction Product'.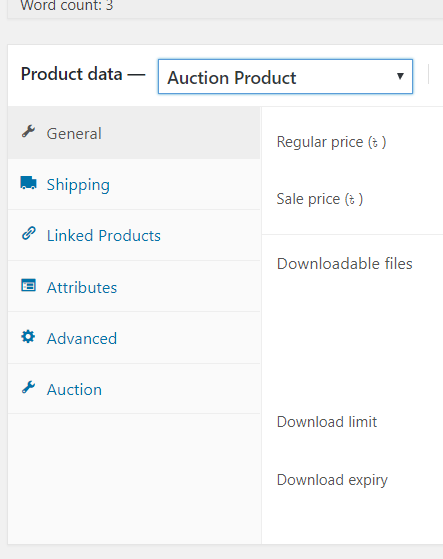 After publishing the product under a category, the product will automatically show up in Dokan if you enabled the category to show up on your homepage.
Concluding on eBay like Marketplaces
eBay like marketplaces has been very popular for the last 3/4 years. Researchers think the eCommerce business is the next big thing.
If you are giving a thought about opening an eCommerce store, refer to our two-step tutorials which guide on create a basic eCommerce store using WordPress and creating a multivendor marketplace using WordPress.
You may need to speed up the WordPress website since WooCommerce is a bit resource-hungry. Follow our WordPress speedup techniques to increase your WordPress website speed up to 3x.
Follow us on Facebook and Twitter for more beginner-friendly WordPress tutorials and reviews.

https://wphive.com/tutorials/how-to-create-a-site-like-ebay-with-wordpress/
Sakil Adnan
Sakil Adnan is an Author, Content Strategist, and Editor. Completed his Graduation in Business & Marketing. Passionate about WordPress, history, religion, and literature. Enjoys exploring new things beyond regular responsibilities. Believes in teamwork and loves empowering team members. Now working as the head of content at weDevs and WPHive.

Subscribe To Our Newsletter