Shopify vs WordPress – Which One is Better and Why?

Shopify vs WordPress is an old and long debate in terms of eCommerce solutions. Both of them are reliable platforms to create and manage your eCommerce store.
Shopify is a hosted platform whereas WordPress is a self-hosted platform. That means Shopify will take care of your site's security and you'll be liable to protect your site while using WordPress.
Having said that WordPress got the largest user-base among all the Content Management Systems (CMS). Also, using Shopify you have to share a percentage with Shopify in your every transaction, WordPress won't ask your percentage share.
So, it's confusing to choose between WordPress and Shopify, right?
But, don't worry! We're here to help you out to make a decision of choosing between Shopify vs WordPress. Let's get started!
Shopify vs WordPress – Overview

What is Shopify?
Shopify is a hosted eCommerce platform that was founded in 2006. Over the past 16 years, Shopify has grown to become one of the biggest eCommerce platforms in the world.
It offers merchants the ability to create a multi-channel experience that helps showcase the brand. With this subscription-based platform, you can create a website and use their shopping cart solution to sell, ship, and manage your products.
It comes with a range of tools that helps you to analyze every aspect of your online store. The technology also helps cut costs across the board by automating customer relationship management, inventory management, transactions, and more.
What is WordPress?
WordPress is a free and open-source website creation platform. On a more technical level, WordPress is a content management system (CMS) written in PHP that uses a MySQL database.
WordPress was first released in 2003 by its founders, American developer Matt Mullenweg and English developer Mike Little. The software is released under the GPLv2 (or later) license. Now WordPress's latest version 5.9 has been released and used by millions.
Though initially WordPress was created for blogging purposes, however, now millions of users use WordPress for creating their different kinds of websites. You can create a simple website like a portfolio and a complicated website like eCommerce using WordPress.
Who Are The Aimed Audience of Shopify and WordPress?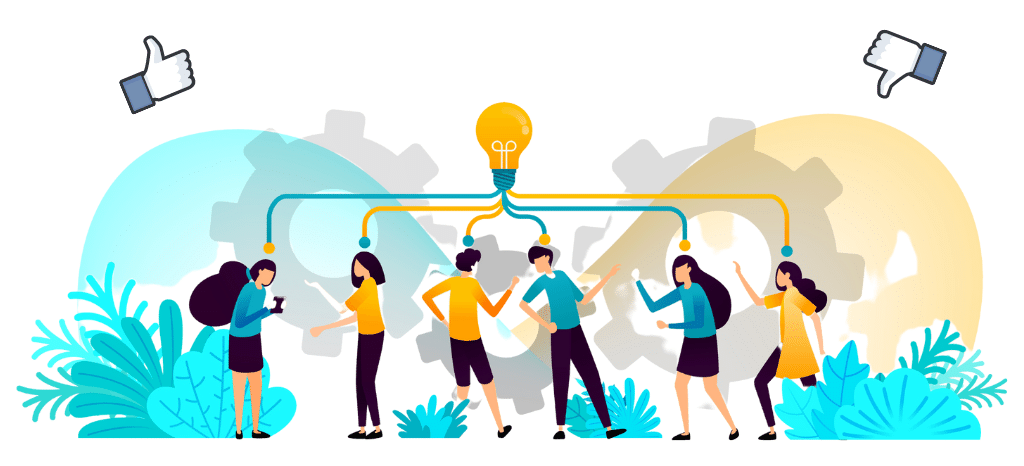 Shopify is for the people who either own an eCommerce store on a competitor's platform or newbies who wish to start a store. In both cases, they hope that they pay more attention to marketing hype and not do a technical deep dive into the product.
If you want to create your own online store or eCommerce business and don't have that much coding experience, Shopify has got you covered. It offers all the necessary features that can be handy for you to create and run your eCommerce business.
On the other hand, WordPress is for everyone. Anyone can use WordPress for creating any kind of website. It's suitable for creating and managing almost every kind of website without writing a single line of code.
Also, the community is there for you to help you out if you face any complications. So, if you want to create your first online presence, doesn't matter if it's a blogging site or an eCommerce site, WordPress has got you covered.
Shopify vs WordPress – Market Share

When choosing a website-building solution, it's really important to get a sense of how many people use it to create their sites or online stores.
This is because generally speaking, if a particular platform has a large userbase, you will find that there are far more support options, resources, and design flexibilities available for it.
The good news is that WordPress and Shopify both enjoy a lot of popularity and have large userbases. But how large it is? Let's find that out!
WordPress Market Share
According to W3Techs, WordPress powers 43% of all the websites on the Internet, including those without a content management system (CMS) or with a custom-coded CMS. Or to put it another way,
WordPress powers over one-third of the web! There are 455M websites globally created with WordPress.
Shopify Market Share
On contrary, Shopify powers 3.2 percent of all global websites as of now. Currently, it has the largest eCommerce platform market share in the USA, with nearly one in three (32 percent) online businesses using it to power their stores.
Given these numbers, WordPress is technically the safer bet in the longevity stakes, but Shopify is one of the most popular products of its kind — and it is highly unlikely that it is going to disappear anytime soon.
Shopify vs WordPress – Ultimate Comparison

In this comparison, we'll discuss the 12 crucial points to figure out who offers the best service between Shopify vs WordPress.
Ease of Use
Design and Customization
Plugins/Extension
Blogging and Content Management
eCommerce Functionality
SEO Optimization
Security
Payment Options
Price
Help and Support
Now we'll take an in-depth look at each of the above-mentioned points. Let's get started with the first point – Ease of use.
1. Ease of Use

Shopify Use of Use
Getting started with Shopify is not a dire job. This eCommerce platform is extremely easy to install, set up, and begin selling.
If you used WordPress before, you would feel instantly familiar with Shopify's interface and have no problem accomplishing the most common tasks. With Shopify, you don't have to be an expert at store building and you can start an online retail store in just a few minutes.
Shopify's dashboard makes it easy to view all the components of the front and back end of your store in one place. From here you can configure your store's settings, view order, and customer information, add/delete/modify products, and design your site.
WordPress Ease of Use
WordPress is also an easy platform to use. Installing WordPress should not be a problem as there are lots of blogs and video tutorials on it. It'll take only a few minutes to install WordPress on your cPanel or localhost.
After installing WordPress, you'll get a blank slate to design. The back-end is simple and clean, and everything within the dashboard is easy to use. Along the left side of the page are the various content areas of the site as well as the settings that can be manipulated.
There's absolutely no question as to where you can go to customize your design, set up social sharing, or add a new blog post.
2. Design and Customization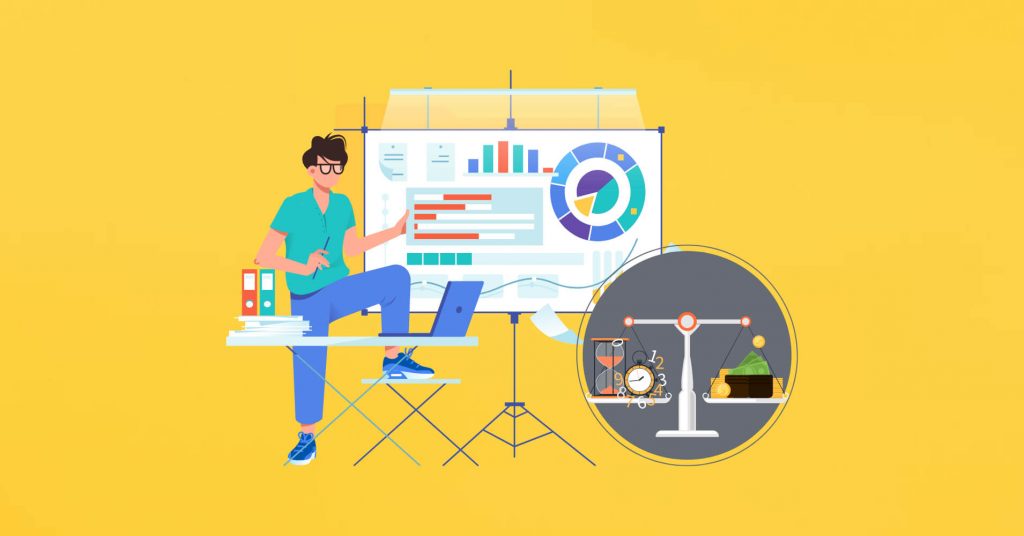 Shopify Design and Customization
Shopify has over 80 themes for you to pick from.
15 of these themes are free, while the other 70+ start from $200. That sounds steep, but it's a one-off investment that helps bring your website to life.
What you can do in order to figure out what the free themes could look like, is learn how to check which Shopify theme a website is using by using a tool or checking the source code. Then check out what other sites are using and just replicate that.
Importantly, these themes are all mobile responsive, meaning your site's layout will adapt automatically to fit different screen sizes when people are browsing on their mobile or tablet.
WordPress Design and Customization
When it comes to choice, WordPress blows Shopify out of the water. WordPress offers more than 4500 themes for free.
There are also plenty more premium themes that are made by third-party developers.
Inevitably, with such a large range to pick from, some WordPress themes are better than others. You'll also be able to customize them to your heart's content. If you have a sound knowledge of coding, the control over your site's aesthetic is pretty much limitless.
Related: How to Install a WordPress Theme (Three Easy Ways for Beginners)
3. Plugins/Extension


Shopify Extensions
As a Shopify user, you'll avail of numerous APIs for any merchant to scale up their stores by employing an API to integrate with several apps. You can integrate third-party plugins or even create and integrate your own extension.
There are over 2400 plugins available, from a variety of paid and free apps. The costs for paid apps vary and some of them even have a recurring subscription. The premium ones fall in the range of $15 to $50 per month.
WordPress Plugins
By default, you get access to almost 60,000 plugins. With a self-hosted WordPress.org site, you can add and custom any WordPress plugins to your website.
Otherwise, if you use WordPress.com, it allows you to install plugins only if you're on the Business or eCommerce plan, which goes for $25 and $45 a month, respectively.
Also Read: How to Install a WordPress Plugin – Step by Step for Beginners
4. Blogging Features

Shopify Blogging Feature
We sometimes overlook blogging features, however, it's very crucial for an eCommerce business. You can reach your target audience by blogging.
For most eCommerce blogs, Shopify's embedded capabilities will be plenty to meet your needs. The key benefit here is that settings are very easy to manage and configure.
It's simple to insert images and videos, a nice visual editor, automatic SEO for the title and description, the ability to schedule posts in the future, comments, and tags.
It's not as powerful as dedicated blog systems like WordPress, but you may not need all that functionality.
WordPress Blogging Feature
With WordPress, you can bet everything is in there to make it as easy as possible for you to post, preview, and publish content.
You can add media from your media library, embed images, links, text, videos, audio, and much more. Also, WordPress allows you to add custom fonts to make your site looks even brighter.
In fact, WordPress is the most powerful blogging platform in the world. It's an ideal landscape for content freelancers.
5. eCommerce Functionality

When we are talking about Shopify vs WordPress, many readers will be looking specifically at how the two platforms compare in the eCommerce functionality department. Well, let's discuss it.
Shopify eCommerce Functionality
You could argue that this gives Shopify an immediate advantage when it comes to eCommerce, because it's a dedicated online store builder, with pretty much everything you need to get your store up and running provided out of the box.
The key benefits of using Shopify for eCommerce are that
the dropshipping options are extensive
the built-in point-of-sale features (which let you sell products in physical locations) are extremely strong
the automatic tax calculation features are a huge time saver for users for several countries (including the US, UK, EU, Australia and Canada)
it's very easy to set up an online store with the platform.
There are some downsides of Shopify in terms of the eCommerce business.
If you intend to sell products that come with a lot of options, Shopify is not as flexible as it could be. Although you can sell an unlimited number of products, each can only come in 100 variants and with a maximum of 3 options.
Also, with Shopify, you have to buy a third-party app to get the functionality you need.
WordPress eCommerce Functionality
To add eCommerce to a WordPress site, you can choose from a wide range of eCommerce plugins.
Having said that only the WooCommerce plugin that is created dedicatedly for managing online stores using WordPress, more than 5M+ people are using it with their eCommerce store.
Also, there are plenty of pre-made free and premium eCommerce themes that you can customize as per your requirements to use on your site.
You'll get every feature related to eCommerce business like drop-shipping, payment gateway, and ePOS with WordPress. You may require to install different plugins for these purposes. That's it.
While Shopify is definitely a better 'all-in-one' solution for building an online store, you could argue that the eCommerce options are ultimately more extensive with WordPress. Because you have a much greater choice regarding the exact technical solution used for online selling.
Related: How to Create an eCommerce Website Using WordPress
6. SEO Optimization

Shopify SEO Feature
Shopify comes with favorable SEO functionalities to create content that search engines would love to rank. You'll be able to edit meta titles and descriptions, add 301 redirects, change page URLs, and more. When you add products, Shopify even prompts you with SEO best practices.
One of the main drawbacks of using the Shopify platform is that they have a predetermined ordered structure that your website and URLs have to follow.
Also, you are unable to create a subcategory of the root blogs. Instead, you'll have to create a new category altogether. This creates multiple URLs for the same page, leading to further problems.
WordPress SEO
SEO is one of the most important sides that WordPress focuses on, as initially, it was mainly a blogging platform.
There are plenty of WordPress SEO plugins that you can use to optimize your site for SEO like a pro. It enables you to add meta descriptions and SEO titles, inject keywords, submit sitemaps, and more.
Unlike WordPress.org, WordPress.com purports to do 80-90% of your optimization for you, which includes things like automatically generating and submitting sitemaps, etc. That makes WordPress is one of the best platforms to use for SEO options.
Related: Ultimate WordPress SEO Guide (15+ Proven Tips)
7. Security


Shopify Security
Since Shopify is a hosted solution, they primarily care for maintenance and security. You will want to take care of the basics, including 2FA and setting up a strong password for your account. Apart from that, there's not a lot you need to worry about; Shopify will handle the rest of the technical stuff for you.
In other words, it's basically Shopify's responsibility to ensure PCI-compliance where transactions are concerned and that your site doesn't contain serious security vulnerabilities.
WordPress Security
WordPress is different. It's a self-hosted platform, so you'll have to worry about maintenance and security on your own. This involves installing different WordPress security plugins and regularly keeping on top of the security of your site.
These are the main differences between Shopify and WordPress.
Failure to keep on top of this aspect of site maintenance can make a WordPress site very vulnerable to being hacked.
Related: 10 Proven eCommerce Security Tips to Bulletproof Your Online Store
8. Payment Options


Shopify Payment Options
Shopify provides access to most major gateways like PayPal and Stripe. However, they have a major drawback. You must pay an additional transaction fee on top of what the individual platforms charge.
You can avoid this by using Shopify's own payment gateway and this will result in zero transaction fees. This sounds great and it can be if your store operates in a region that supports Shopify Payments.
If not, you will be facing a transaction fee on top of a transaction fee.
WordPress Payment Options
WordPress supports just about every payment gateway out there and does not charge any additional transaction fees. Thus, you are free to use whatever you want without having to worry about extra expenses.
Many of these payment gateways are supported natively. However, some may require a little extra work to set up.
With that being said, having the freedom to choose the payment gateways you want and not have any additional fees is well worth any extra setup steps you may have to take.
9. Price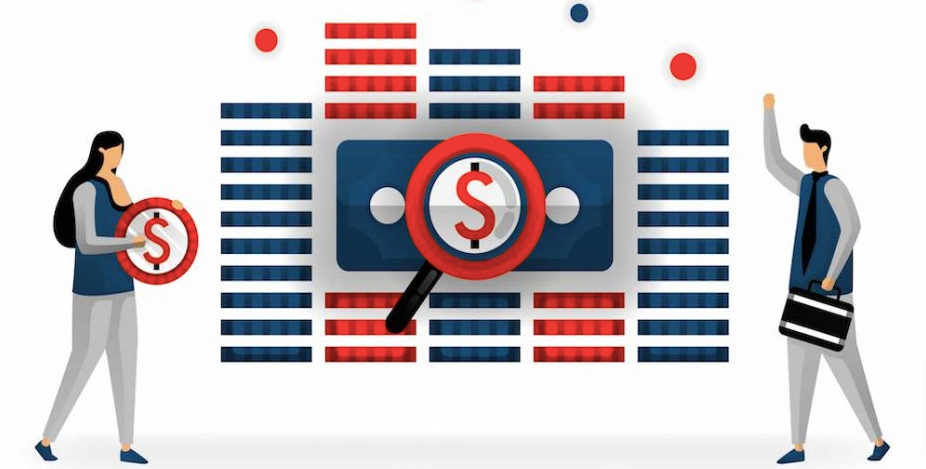 Shopify Price
Shopify follows the "software as a service" (SaaS) model for payment. Users pay monthly for a Shopify account and access the platform via the internet.
Shopify offers three plans for $29 per month, $79 per month, and $299 per month. All plans include access to essential eCommerce tools and functionality, 24/7 support, and a free SSL certificate. A 14-day free trial is available for each plan.
These Shopify plans also include hosting on Shopify's servers, which is a major benefit for those who would rather not spend time finding their own hosting and configuring their server. Shopify handles this for you, and it's included in the monthly price.
WordPress Pricing
The WordPress CMS is free, but running an eCommerce site with it is not. The cost of a WordPress eCommerce site ranges from around $10 to hundreds per month.
You'll be required the below things to run your eCommerce website using WordPress-
WordPress domain name
An SSL certificate
Paid plugins
A premium theme
To determine which platform is cheaper, it's best to list out your website essentials and nice-to-haves, then compare the price of your ideal Shopify plan with the total cost of an equivalent WordPress website.
Also Read: How to Integrate Shopify with WordPress in 5 Minutes: An Easy Step-by-Step Guide
10. Help and Support

Shopify Help and Support
With premium plans, Shopify gives members 24/7 access to its acclaimed customer support service. You can connect with the team via email, phone, or live chat.
Alongside its customer support offerings, Shopify also has an extensive knowledge base and forums which you can consult before reaching out to a specialist.
WordPress Help and Support
WordPress offers extensive documentation and guides that you can consult. And if you encounter an issue, chances are someone's been there first and you'll find the solution among WordPress' active support community.
Also, if you're a WordPress premium user, you'll get email and 24*7 live chat options to get your issue solved.
Shopify vs WordPress – Pros and Cons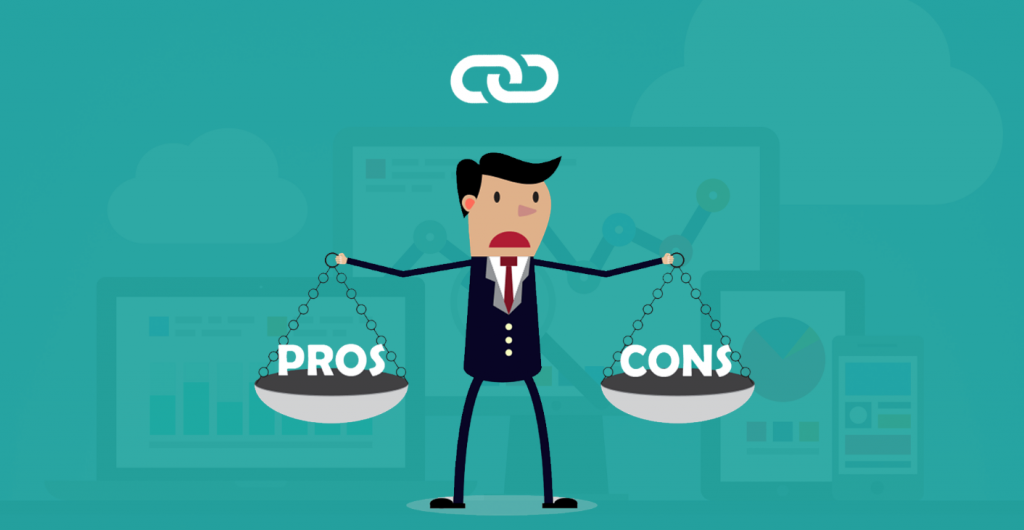 Shopify Pros and Cons
| Shopify Pros | Shopify Cons |
| --- | --- |
| Coding or technical knowledge isn't required to use Shopify | You have to pay extra transaction fees (0.5% – 2% per transaction) unless you use Shopify's own payment gateway |
| All the sales tools are set up for running an eCommerce site | Changing theme may require reformating your whole content |
| No need to pay extra money for security and hosting | Drag and drop isn't top-notch like WordPress |
WordPress Pros and Cons
| WordPress Pros | WordPress Cons |
| --- | --- |
| No coding and technical knowledge isn't required to use WordPress | It can get expensive if you're buying premium themes and plugins |
| There are more than enough free resources (plugins and themes)available for you | You have to pay extra attention to secure your site |
| Drag and drop builder like Gutenberg makes it super easy to use WordPress | Loading time minimizing is a challenging job here as you have to install different plugins for different tasks |
Benefits of Using WordPress Over Shopify and Vice-Versa

Shopify stands out as a tailor-made eCommerce solution for everyone. Whereby everyone, we mean people who might not have any website building or coding skills, yet still want to be able to create an awesome online store all by themselves.
The main benefit of working with Shopify is that you can get started in minutes and begin serving your first customers almost immediately.
Also, Shopify is also a rather affordable solution. To get started, you need $29 a month. However, for that price, you get access to more than enough site designs and customization options.
When to Use Shopify
You don't have any website, and want to launch an eCommerce store fast.
No design, coding, or website building skills, and want to create your eCommerce site.
Don't want to hire anybody to set up an eCommerce store for you.
Want to integrate your online store with your offline on-location store.
It also doesn't matter whether you want to sell physical products, digital downloads, services, or even do dropship. Shopify can handle anything. The number of products you offer isn't a factor either (whether it's 1 or 1000).
If any of the above describes you, go for Shopify.
When to Use WordPress
WordPress is a powerhouse. It's nearly the perfect website platform, capable of running all kinds of websites.
If you already have a WordPress site, and you're familiar with the interface.
For instance, WooCommerce uses the same admin panel organization for your products and orders, so there's no additional learning curve.
If you already have a WordPress site and you want to minimize costs by not having to invest any more funds in a new eCommerce platform.
Use it if you're comfortable experimenting with source code occasionally.
That being said, the WooCommerce plugin is a great eCommerce plugin. It gives you all the features you might ask for, e.g. shopping carts, product catalogs, online payments, coupons, and so on. Most importantly, the plugin is free.
Also Read: Best WooCommerce Themes for WordPress: 20 Options Compared
Alternatives to WordPress and Shopify


You may be wondering why we have put this section in this blog while we are talking about Shopify vs WordPress. It's just a bonus point to inform you which are the significant alternatives to these giants. Just in case you need to know that.
So, let's explore the alternatives to WordPress and Shopify.
1. Wix: It's an intuitive website builder that contains most elements required for website-building. You just need to select and drag them around, choose between a few options and you're almost there.
2. Drupal: Drupal is the most popular content management system (CMS) behind WordPress. It's open-source, fast-loading, highly scalable, and includes features to cater to every kind of website.
3. Squarespace: It offers an all-in-one platform for almost every type of website. It's a fully-managed website builder with something for everyone and particularly suited to creative folks.
4. Ghost: For anything and everything to do with blogs, magazines, publishing, or any kind of writing, Ghost is a wonderful platform. You can self-host your own Ghost-powered website or opt-in for the Ghost servers to start with this platform.
5. Google Sites: It's a popular website builder tool from Google. All you need to have is a Google account to start with this platform. You can access other Google Workspace tools like Map, Drive, Photos, Calendar, Meet, Excel, Words, and so on using this platform for free.
Also Read: Best CMS Platforms in 2023 [WordPress vs Joomla vs Drupal vs Squarespace vs Wix vs Medium]
Shopify vs WordPress – FAQs
Is Shopify better than WordPress?
Yes, if you only compare Shopify with WordPress in terms of eCommerce websites. Because Shopify is a dedicated eCommerce website builder whereas WordPress is used to create any kind of website.
Is Shopify better than WooCommerce?
Shopify is a dedicated eCommerce site builder, on the other hand, WooCommerce is an eCommerce plugin for WordPress.
If you're using WordPress, WooCommerce is the best plugin to create and manage your eCommerce site.
Can I use Shopify if I already have a website?
Yes, you can use Shopify if you already have a website to turn it into an eCommerce site. You have to connect it to Shopify from your admin dashboard.
How can I promote my products using WordPress?
You can easily promote your products using WordPress. Basically, there are two strategies to promote your products.
1. Inbound marketing
2. Outbound marketing that includes outreaching to other website owners, taking advantage of different plugin directories, writing guest posts, and getting your product reviewed by professionals.
Can WordPress build an eCommerce store?
Yes, it can. If you are using WordPress.com, it will provide you with all the tools that you need to run your eCommerce site. And if you're using a self-hosted WordPress free version, you'll have to use different eCommerce-related plugins to get your job done.
Does Shopify take a percentage of sales?
Yes, Shopify takes a percentage of your every sale. You have to pay extra transaction fees (0.5% – 2% per transaction) unless you use Shopify's own payment gateway.
How to promote special deals and discounts using WordPress?
You can promote your WordPress deals through some deals promotion sites and pages. Also, you can promote it by displaying banners on your site.
Shopify vs WordPress – At a Glance
In this segment, we'll create a table and compare all the features that we have discussed above by rating them out of 5.
| | Shopify | WordPress |
| --- | --- | --- |
| Market Share | 3 | 5 |
| Ease of Use | 5 | 5 |
| Design and Customization | 3.5 | 5 |
| Plugins/Extension | 3.5 | 5 |
| Blogging Features | 4 | 5 |
| eCommerce Functionality | 5 | 4 |
| SEO Optimization | 4 | 5 |
| Security | 5 | 4 |
| Payment Options | 5 | 5 |
| Help and Support | 4 | 4 |
This is our ratings. However, how other people are ratings WordPress and Shopify.
Here is an example. TrustRadius shows-
WordPress got 8.6/10 ratings. Voted by 2876 people.

On the contrary, Shopify got 8.8/10 ratings. Voted by 454 people.
Shopify vs WordPress – Our Recommendation
Shopify is a dedicated eCommerce site builder platform. You'll get all the support from Shopify if you are intended to create your first-ever eCommerce store, even without having any technical or coding knowledge.
On the contrary, WordPress is for everyone and you can create any kind of website using WordPress that includes eCommerce sites as well. If you have a bit of technical knowledge, no one can hold you back to create amazing websites.
Having said that you can use WordPress to create your online presence without having any coding or technical knowledge.
So, we can wrap up this debate like this-
If you already have a WordPress website, just install the WooCommerce plugin and create your eCommerce store.
If you want to create your eCommerce store from scratch, go with the Shopify.
And, if you are thinking any kind of website other than eCommercec, go for WordPress, undoubtedly.
That's our recommendation for you.
What's your thought on this WordPress vs Shopify debate?
Don't forget to share it through the comment box below. Thank you.
https://wphive.com/articles/shopify-vs-wordpress-which-one-is-better/
Shams Sumon
Shams is a content writer with a passion for making WordPress topics easy to understand for everyone through conversational and storytelling approaches. With a background in the WordPress industry since 2019, he has developed a knack for breaking down complex technical concepts into digestible bites. When he's not crafting engaging content, Shams can be found watching football matches, catching up on the latest movies, or exploring new destinations to rejuvenate himself.

Subscribe To Our Newsletter