10 Best WordPress Blogging Tools for Beginners in 2023

Blogging is one of the most reliable and effective ways of digital marketing. Nowadays WordPress has become the industry leader when it comes to content management systems and the most used platform for blogging.
There's a complete strategy behind every niche. You need to put effort to reach your goals and different platform can serve different people well. However, most bloggers usually recommend WordPress for blogging because WordPress is easier to use compared to other platforms.
There are also plenty of WordPress tools and plugins available in the market to save your time and increase productivity. Which is another reason to choose WordPress over other platforms.
In this article, we are going to cover the 10 best blogging tools that everyone can use to increase their quality of work.
10 Best WordPress Blogging Tools for Beginners


We will discuss some of the best and free blogging tools which will increase your productivity and help you to manage your tasks more efficiently. Here is the blogging tools list-
Web Hosting Services

Kinsta
Hostgator
Bluehost

Social Media Marketing

Social Warfare
Buffer
Revive Old Posts

SEO Tools
Graphics Design
Content Checker
Now let's make an in-depth analysis of each of the above-mentioned WordPress blogging tools.
Web Hosting Services

Kinsta
Kinsta is a managed web hosting provider specialized for WordPress-hosted sites. It's a low-cost budget hosting. Kinsta has the full power of the Google Cloud Platform.
The response times are even more impressive. The average up-time is 99.99% and the average page loading speed is 160 ms. The loading times are great – below 1 second.
Key Features of Kinsta
Cloud-based infrastructure made for speed
99.9% uptime guaranteed
Awesome technical support
Simple set-up and migration
Great for traffic spikes
Optimized for eCommerce
In addition to the Starter plan, they are also offering Pro, Business, and Enterprise plans. Price varies from $600 to $1500.
Hostgator

HostGator is another well-known hosting provider for beginners. Similar to Bluehost, HostGator also offers specialized WordPress hosting solutions, such as "WordPress Hosting."
Their average up-time is >99.99% with only 24 outages and an average page loading speed is 369 ms for the last 12 months. Their total yearly downtime is only 22 minutes, which is rather outstanding.
Key Features of HostGator
An easy to use WordPress installation and cloud interface
Built-in cPanel WordPress installer
Improved site performance with Global CDN
High-level security protection
Easy to scalable to adjust to higher levels of traffic
45 days money-back guarantee
HostGator generally offers powerful hosting plans for a fair price and its managed WordPress hosting is no exception.
Bluehost

As per our experience, if we were to recommend any shared hosting – Bluehost would be on the upper side of that list. Bluehost is one of the fastest web hosting services and their uptime is appreciable.
Bluehost Web Hosting Features specialized WordPress hosting, which is pretty impressive.
Key Features of Bluehost
One-click WordPress installation and auto-updates
Free domain name registration and SSL certificate
Quick scalability, you can upgrade to a VPS solution with a single click
Unmetered MySQL DB, site analytics dashboard, and unlimited parked/sub-domains
An easy to use cPanel for easy website management
The Plus plan which starts at $5.45 per month for the first term, adds unlimited websites and SSD storage, and additional features like spam protection, free CDN, and a WP staging environment.
Social Media Marketing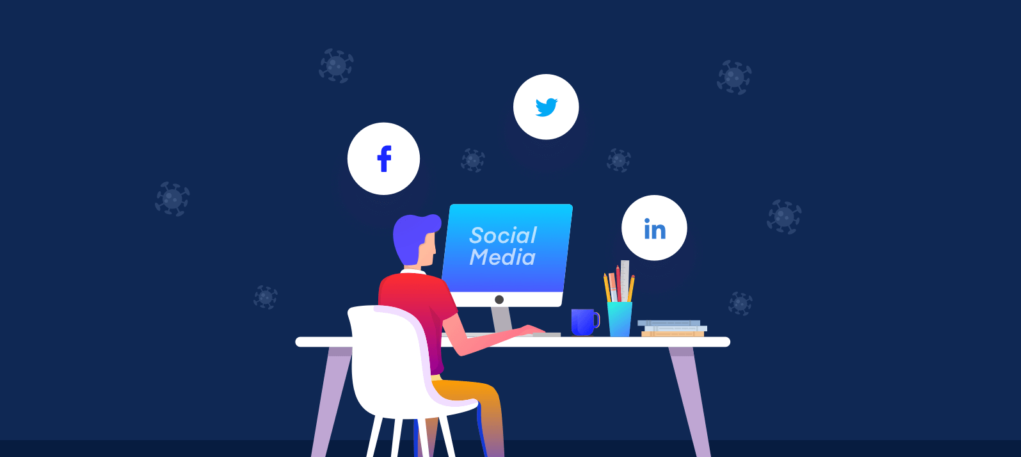 Social Warfare
Social Warfare is the WordPress plugin that allows you to place social sharing buttons on your blog. You can customize your social sharing buttons according to your desire. It enhances your social media presence.
Social Warfare is one of the most selling WordPress blog plugins in the WordPress community.
Key Features of Social Warfare
Custom Placement
Custom Design
Social Proof
Additional Sharing Options
The plugin is a premium one. However, if you are not in the mood of paying, you can check our coverage of the best free WordPress social media share plugins.
Buffer

Buffer is used for social media marketing. If you are posting unique content and you're not getting enough eyeballs, then you need to use the shield.
You can schedule your posts, and they will be shared with URLs and hashtags across your social channels.
Key Features of Buffer
Share scheduled posts
Multiple social media accounts from one place
Automate your social platforms posts
View posts analytics
Add images to posts
Automatically publish posts
If you love automation and want to have greater control of your social channels – all from a convenient single place Buffer is the way to go.
Revive Old Posts

We probably concentrate more on content, so we forget to share it on social media platforms. If you want to buildup your social media appearance, then you should use Revive Old Posts WordPress plugin.
The plugin will automatically share your all posts on social profiles. We previously covered the plugin for automating social media posting
Key Features of Revive Old Posts
Share new and old posts.
The configuration of the time between posts.
Number of posts to share.
Hashtags functionality
Filter categories.
Filter specific posts.
Google Analytics integration.
SEO Tools


Yoast SEO Plugin
Yoast SEO plugin is a must for anyone who is starting a blog on WordPress. It provides you with a field for your post's meta title, description, tags, and permalink. It stops you to exceed from SEO techniques. It enhances your on-page SEO of blog posts.
Yoast SEO Features
• Page Analysis
• Meta and link elements
• XML sitemaps
• Social integration
• Multi-site compatibility
• Breadcrumbs
Check our full coverage of the best WordPress SEO Plugins to have a side by side comparison among all the WordPress SEO Plugins
Ahrefs

Ahrefs is the premium SEO tool that helps you to generate keywords. It assists you to get a detailed report of any website. Through this tool, you'll be able to rank your website with ease.
Key Features of Ahrefs
Competitive Analysis
Keyword Research
Backlink Research
Content Research
Rank Tracking
Web Monitoring
Rank Math SEO Plugin

Rank Math is a WordPress SEO plugin that is being actively used in more than 800,00 sites. While being a relatively new addition to the WordPress SEO category, it has rocketed in popularity.
This plugin offers an option to add up to five focus keywords to optimize any pages and posts of a WordPress website. Apart from that, you will get a score for all the pages and posts, which will make it easy for you to make them more SEO-optimized.
Key Features of Rank Math
Premium version offers keyword rank tracking.
WooCommerce SEO.
Advanced insight for each article.
Single post SEO reports.
Advanced Schema markup features.
Ability to import Schema Markup from other websites.
Graphics Design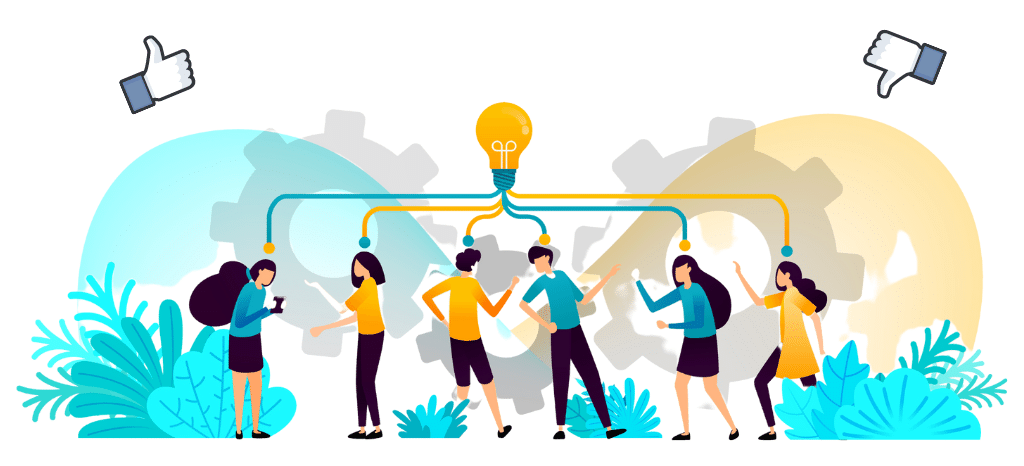 Canva
Canva is a free tool through which you can make your custom thumbnails, images, and banner. Drag and drop is the main functionality. You don't need to be an expert in graphics design.
It shows you its pre-designed templates so, you can see or edit them free of cost. Canva is one of the best blogging tools available for content creators. You can instantly create beautiful-looking images using this service.
Key Features of Canva
Custom designs.
1GB storage.
7,000 templates.
Upload your images.
Best photos starting at $1 each.
Three hundred thousand free photos, illustrations, and templates.
Resize your designs (pro)
Custom fonts for your brand (pro)
Design Hill

You can get your pre-designed logo for free. It is the complete directory of pre-designed graphical representations.
Key Features of Design Hill
Brand & Identity
Business & Advertising
Advertisement Design
Billboard Design
Brochure Design & Much More
Content Checker

Grammarly
You can use the Grammarly tool for your content creation, and It makes your content better automatically.
If you want to correct your mistakes within your content manually then, In that case, it can assist you too. Grammarly is one of the best blogging tools available on the market.
Key Features of Grammarly
Comma splice.
Comma usage.
Critical grammar and spelling checks.
Genre-specific writing style checks.
Grammar rule explanations.
Grammarly Editor.
Microsoft Office integration.
Missing articles.
Over to You – Which Tool Are You Gonna Try First
As you already know it's very tough to manage a blog for a long time professionally. These tools reduce the workload of bloggers and content writers. If you don't have enough time to do all the tasks manually, you can use any of these fantastic blog tool examples to save your time.
If you aren't able to create quality content yourself, then you can use the Grammarly tool because It helps to make your content better.
You can use Canva and Design Hill for your logo, featured images, infographics, and other graphical representations.
Remember quality content with great SEO will bring more readers. You can read our WordPress SEO Guide to learn in-depth about WordPress SEO.
https://wphive.com/reviews/best-wordpress-blogging-tools-for-beginners/
Saif Hassan
Product Manager by passion & profession. Lead Product Manager at weDevs, former PM @ Poptin. Passionate about writing & tech. He's an advocate of Human-Centered Design and believes that websites and the tools used to build them should be well crafted, intuitive, and accessible. Cyclist. Reader. A WordPress ninja 🥷, HCI expert & a design thinker 💡

Subscribe To Our Newsletter