WordPress Product Promotion: Ultimate Guide for 2022

Are you someone who loves to work on the WordPress platform? Do you want to build a career in WordPress theme or plugin development? If the answers are yes, then this is the guide to help you out in your quest.
WordPress is powering more than 40% of all the websites with the help of its large array of plugins and themes developed by people just like you.
And as the use of WordPress increases every day, people are in need of newer and better plugins and themes that solve their problems with website functionality and design.
However, to make a living out of WordPress product development, you need to learn how to sell your plugin. Whether you are a beginner in this topic or have a basic idea about how WordPress product promotion works, this comprehensive guide will show you exactly how to make a living by selling your WordPress products online.
In this blog, we shared every possible promotional method that you can focus on, to reach the highest potential of selling your WordPress plugins or themes.
Let's get started.
Why You Should Consider Promoting Your WordPress Product from the First Day


WordPress is an insanely powerful platform. This makes it super easy to create unique solutions for website owners that solve their problems. A well-made WordPress plugin or theme has the potential to impact a lot of websites if marketed effectively.
Plugins and themes are the most compelling reasons to use WordPress over traditional, proprietary systems. They let the users add all the features and functionality you need, without having to build a site from scratch.
However, although plugins and themes help make the WordPress experience rock, there are simply so many out there for the customers to choose from.
To reach the potential customers and show what your WordPress product can do, first, you'll need to promote what you build.
If you are a WordPress plugin or theme developer, you already know that uploading your plugin to the WordPress repository is not the right way to reach your target customers. There are more than 58,000 plugins and 10,000 plus themes and your product will rest in the dark even if it is great.
So, if you want to get people using and talking about what you built, you need to find effective promotional methods and follow them from the first day of building your plugin.
We want to make your journey smooth and cut the searching time into minutes. In this article, we will share the ways you can promote your WordPress product, so you can start off on the right path from the day of releasing your plugin or theme.
How to Promote WordPress Product- Ways to Consider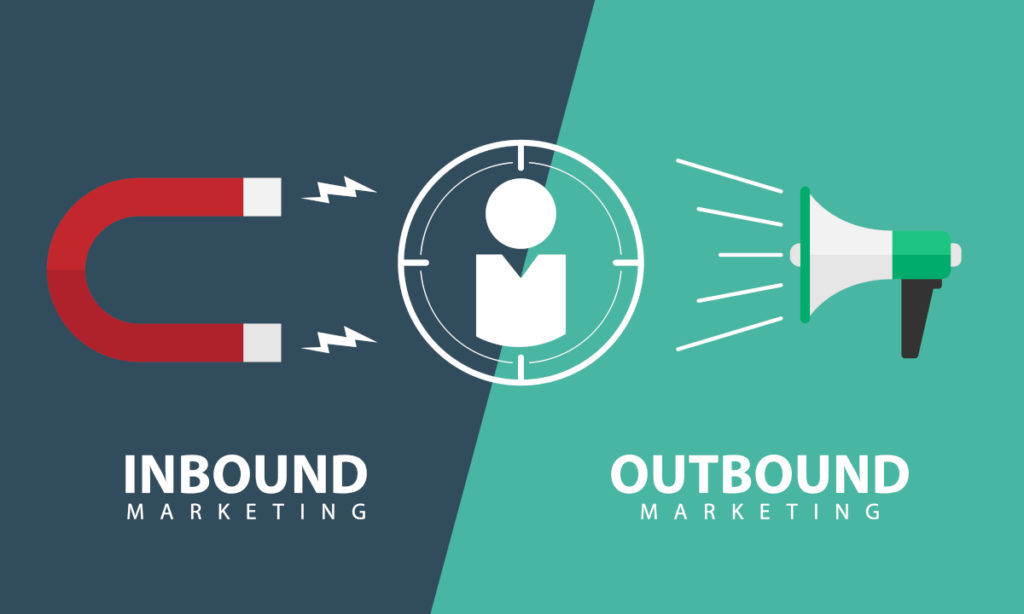 Promoting your plugin is not a one-way street. While there are some promotional methods that are free to exploit, some will cost you some bucks. However, in order to make sure you reach the full potential of your WordPress plugins or themes making use of all the ways is important.
In general, we can categorize the promotional methods into two major types. They are:
Inbound Marketing
Outbound Marketing
Let's get a short introduction.
i. Inbound Marketing
Inbound marketing strategies are mostly free of cost methods to promote your WordPress plugins/themes. It works by attracting, converting, closing, and delighting customers by creating content that they find relevant and helpful.
70% of consumers would rather learn about a product or service through content or blog posts than from an ad.
Inbound marketing isn't just about one tactic, but a combination of different strategies, from blogging to social media to lead generation. But the big idea behind inbound marketing is that it walks you through the process of attracting prospects to your business without forcing them.
And after that, it's all about the right structure in place for converting them into leads, then closing them as customers.
ii. Outbound Marketing
Outbound marketing occurs when a company tries to reach consumers through general media advertising Despite popular belief against it for the last couple of years, outbound marketing is still a good option for increasing sales of a software product, especially if it is WordPress plugins and themes.
While the focus on inbound marketing has increased over the years, you can not ignore outbound marketing for its quick result.
In the following part of our blog, we will talk about both of these in detail and cover specific tasks you should complete.
WordPress Product Promotion- 12 Inbound Marketing Strategies to Follow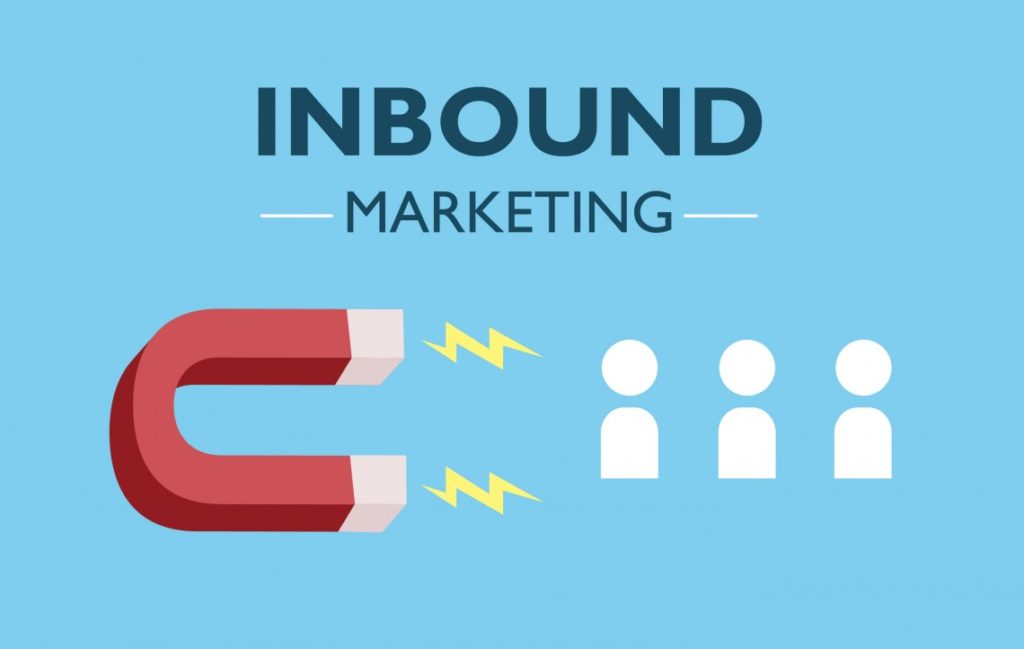 Now we'll talk about some of the most effective inbound marketing strategies to promote your WordPress product.
1. Create your Brand Website
Designing a website for your WordPress product is one of the first steps you take to make your product known to the world. Aside from making your product known, it also helps in attracting potential customers and helping them understand what your product does.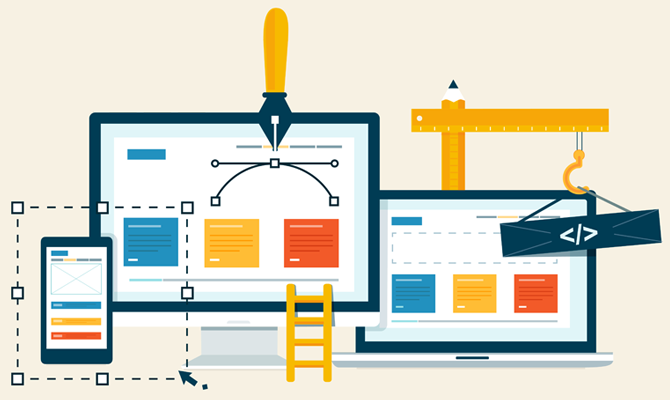 Nowadays, creating a website is a must for businesses that want to be successful. If you have a website, people will more likely find out about you and what you offer.
93% of online activities start with search engines. So having a website is a must if you want get the visitors to your site organically.
A great website for WordPress plugin promotion or WordPress theme promotion, can help in other ways as well. For example:
You can use social media, blogs and newsletters to drive traffic back to your website.
You can answer common questions about your plugins or themes on your site, saving time spent answering customer inquiries by email.
Your product will have its own home when you have a website. No matter what free and premium repository you use, you can not rely on them forever if you want to scale your business.
Want to know another reason to build a website for your WordPress product? Because without it, no other marketing plan will succeed. That's how important is the presence of your website.

2. Build a set of Dedicated Product Landing Pages
This may be a little silly, but it's actually quite simple.
A good landing page is like a store window. You see an interesting decoration and you stop to look at it in the window.
If you like what you see, you go inside the store and buy it. If not, you keep walking.
The same is true of your landing page design. It's like a store window, where your product is the cool and beautiful decoration in the window that gets people to come inside your store and buy it.
That's how landing pages work. They get people to come through your door (or in this case, click on your product page), check out what's for sale, and hopefully buy it.
For a crowded market like WordPress, a great landing page can boost up sales significantly by setting a great first impression for the visitors. So why miss out on such an opportunity?
3. Prepare a Knowledgebase with Essential docs and Tutorials
One of the most important aspects of your WordPress products is its knowledgebase. A knowledgebase is comprised of both documentation and tutorial blogs. There are many benefits of having a proper knowledgebase, but one of the biggest is that it helps your product sell better.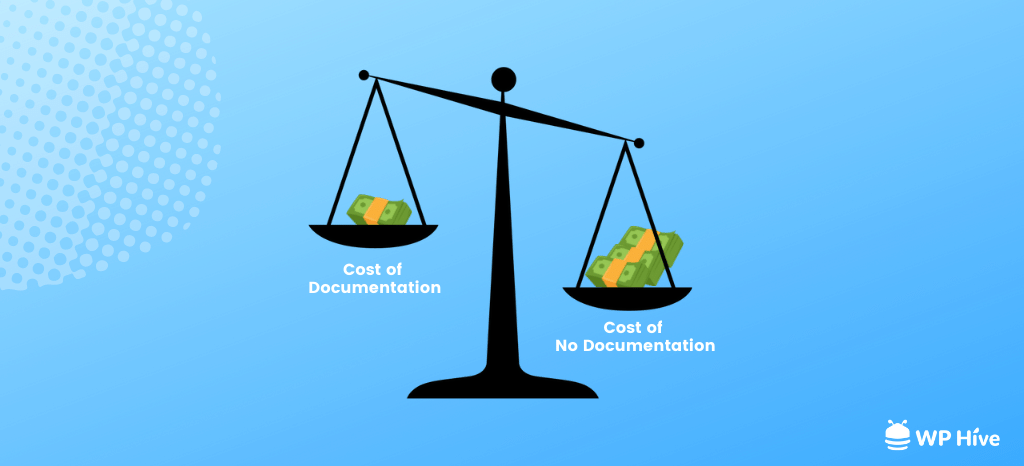 By providing well-written, clear and concise documentation and tutorials, you make it easy for your users to use and understand your product. This in turn helps them use it better and more efficiently. As they use your plugins and themes more efficiently they create more value with it, which leads to increased sales.
Documentation can also help increase sales of WordPress products. Here are some ways in which it helps:
To describe the features and functions of your WordPress plugins and themes
To explain how to configure and use it
To clarify its benefits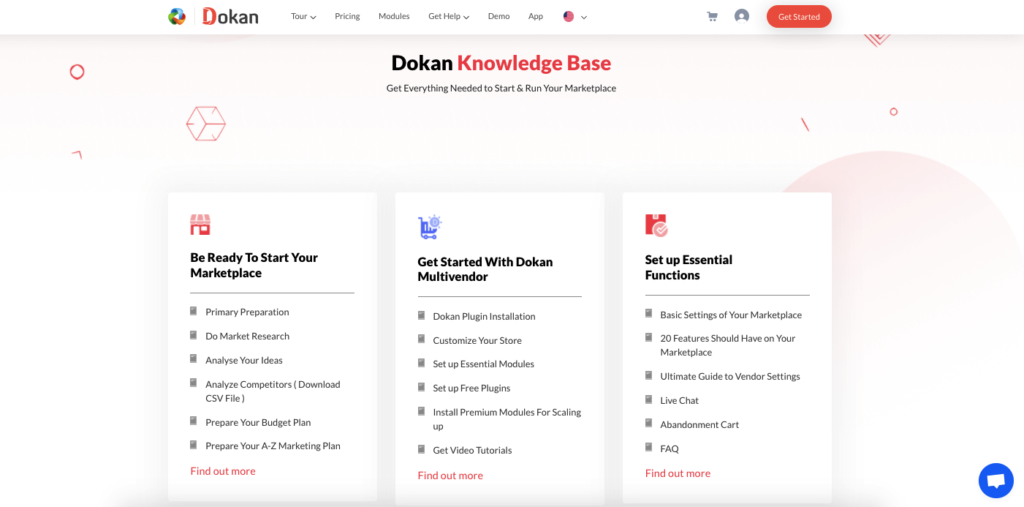 It is hard to imagine any digital product being sold without any documentation and tutorials. A good example can be found in Dokan Knowledgebase, where the top multi-vendor marketplace plugin developer team clearly demonstrated their use-case, tutorials, and documentation. All in one place.
And they are working for Dokan to build trust by helping both prospective and existing customers.
4. Run a Blog to Educate Users and Attract New Audience
Blogs are the most cost-efficient way to get your potential customers to your website and increase your authority in your niche. In inbound marketing, blogs can be used as a call-to-action (CTA) to help generate leads.
Let's show you an example. Suppose you have built a gallery plugin that is revolutionary. Now how wonderful it would be if people could find you while searching with the term "WordPress gallery plugin"? Especially when this term (aka keyword) has an average search volume of more than 590 (per month) in the USA alone.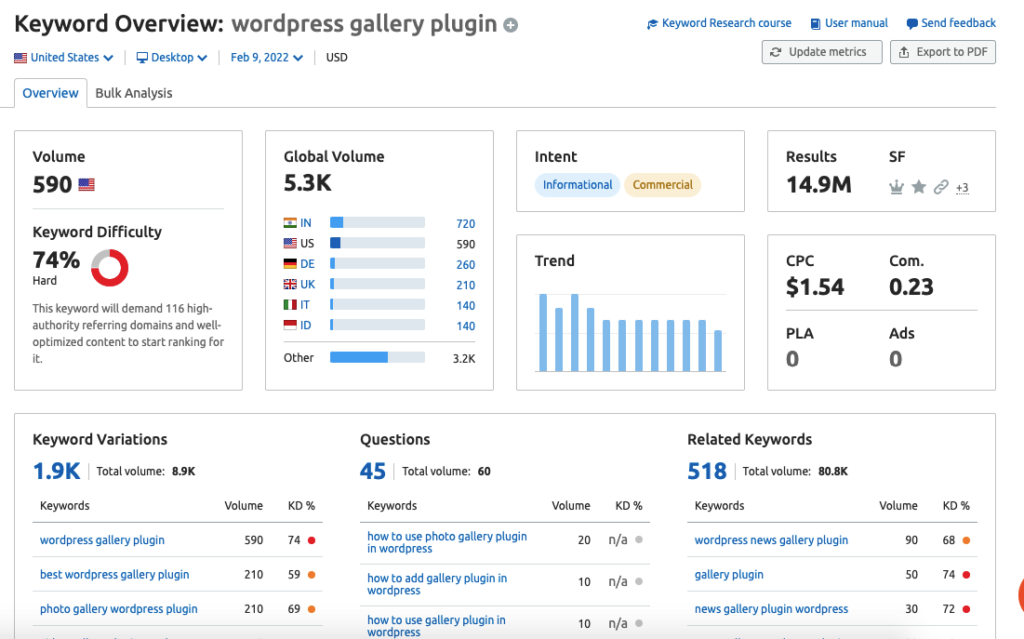 This is where blogs can really help you. To rank in such search terms and give your website some highly targeted traffic, without any recurring cost.
Below are the ways blogs can help you with your WordPress product promotion journey –
Create awareness about your product
Increase sales of your plugins or themes
Create thought leadership on a niche
Create trust of readers or potential customers
Blogs are as good of a resource for you as your products, so creating as many helpful blogs as you can will only going to help you in the long run.
5. Let Users Try Your Product Demo
As a WordPress product company, you should always look for ways to generate new leads and close as many of them as you can by converting them. But if you ask us what is one of the most effective tools to generate leads that are right under everyone's nose and yet very underused, it is surely product demos.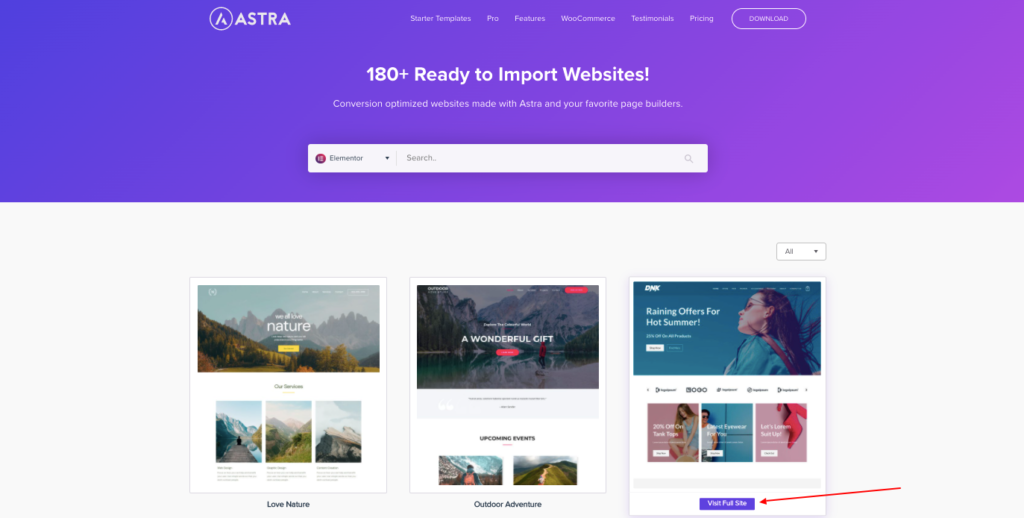 Especially if you are selling WordPress themes, demos are one of the best ways to generate leads and help prospects understand the value of your product. Check WP Astra's demo in the above image for instance. They have displayed all their starter templates in the demo section, and you can see the demo of all these templates. Highly helpful; for the customer, isn't it?
There is almost nothing more powerful than a great product demonstration. When done correctly, a demo allows the customer to see and feel how things will be better if they buy (and worse if they don't).

– Geoffrey James on Inc
There is simply no better lead generation technique for inbound marketing that converts as much as a product demo. So make sure that you have crafted a great experience for your users in the demo.
6. Offer Free Trial
Recognizing that you need inbound marketing to increase your WordPress product sales, is a good first step. The second step is to start doing what matters. And one of the most important of them is to offer Free trials.
Show, don't tell!
A free trial of your plugin or theme gives people the chance to use it and see if it works for them. If they like it, they'll buy it, and if they don't, then you've saved yourself the time and effort of trying to convince someone who's not interested.
Also, the goal of a free trial is to get people excited about the possibilities offered by your product, so they'll want to buy it after trying it out. If they can use all of your features without paying anything, why would they ever upgrade? So offer trial versions with limited functionality, and clearly show the more features that they can take advantage of if they upgrade to the premium version.
7. Get Your Product Reviewed
If you were to ask us what the best way is to promote a WordPress product, we would rate product review as one of the top, if not the best methods.
We all know that it is important to have reviews for your product or service. In many cases, the reviews are the first thing people read when making a decision about whether or not to purchase a product.
As studies have shown, reviews are trusted by 60% of consumers when making a purchase online.
First of all, a product review on a popular website is a more effective thing to have versus a similar article on your website. This is because it gives you a higher level of exposure and trustworthiness.
For example, if you were to write a blog post about your plugin or theme, they would probably write something like "Our plugin or theme is great!" but in the case of external product reviews, top WordPress blogs usually publishes an honest review of a product and also share great insights to the developers that help to make the plugin better.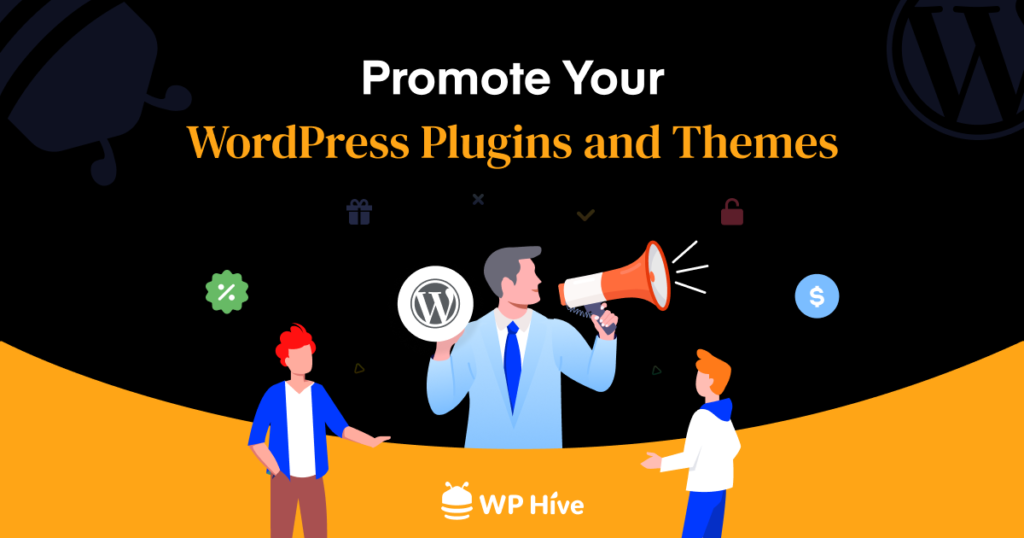 The reason why external product reviews are better than most promotional methods is that they are more likely to be read by people who are interested in your product.
There are many WordPress resource websites where you can get your product reviewed bias-free. Even here at WP Hive, we often publish honest reviews of WordPress products. If you want to get your product reviewed on WP Hive, check the WordPress Product Promote Page for related information.
Please note that we only publish honest reviews that truly helps our users. However, what you get from such product reviews, are highly targeted visitors who are truly interested in your product.
8. Guest Blogging
One of the best ways to increase your WordPress product sales is by generating leads through guest blogging. Guest blogging is the process of writing a post on another company's blog.
GrooveHQ is a website that did not have a lot of visitors. They chose guest blogging as their core way of acquiring targeted visitors. And soon they started reaping the result.

When they posted a guest post on Buffer, they had very few unique visitors. Within a single day, they got more than 20,000 visitors, from one single guest post.

While the post, which has been shared online more than 10,000 times, was a really good one, it also shows the impact of guest blogging if it is done right.
Moreover, guest blogging is a win-win situation for everyone involved. You get to show how your product can help solve a problem and in turn, their audience gets to learn about your business. Their readers will also have an opportunity to learn more about you as an expert in your field and this can lead to more sales for you.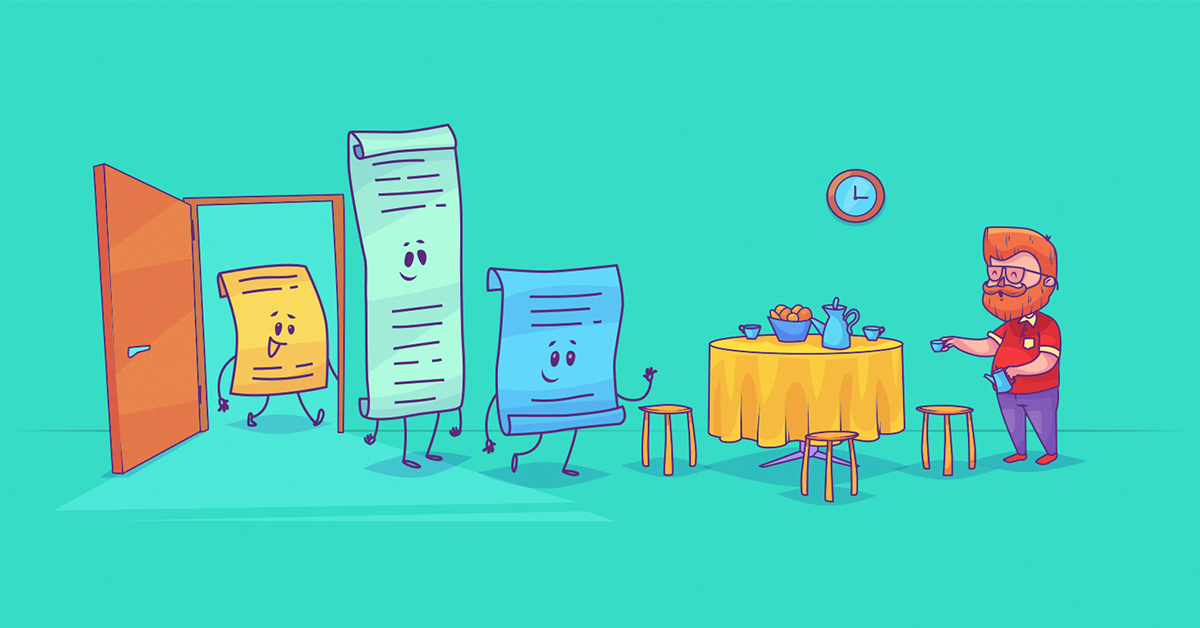 Find websites that will allow you to write content for their site. Look for WordPress blogs that allow guest posting. Once you find some sites, reach out to them and tell them what kind of content you would like to create for them and why it will benefit their readership.
WP Hive also publishes guest blogs if it is aligned with its audience. To publish a guest post on WP Hive, you can check the WordPress Product Promote Page for related information.
9. Create an Affiliate Program
Affiliate programs are a great way to promote WordPress products. It is a very easy way to get some extra visitors (and sales), as you don't have to create the content yourself. Rather, your affiliate partners will write about your product on their blogs for a commission per sale they made through their link.
Have a look at the HappyAddons affiliate program for an example.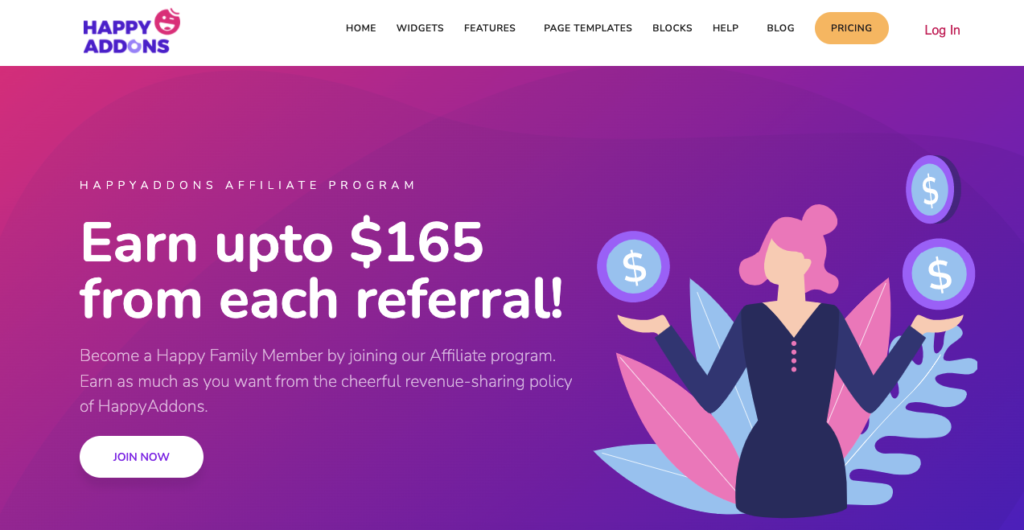 Since they are paid only when they make a sale, there is little risk involved in having affiliates sell your product. Their motivation comes from the fact that they get a percentage of every sale they make. This also means that affiliates are motivated to sell as much as possible so they can generate more sales and earn more money.
38% of marketers call Affiliate Marketing one of the top customer acquisition methods

AM Navigator
If you have limited ideas on affiliate programs. Here's how the process of affiliate program works:
If implemented correctly, an affiliate program can significantly increase your sales and expand the reach of your marketing efforts. Affiliate programs are also a great way to spread your WordPress product virally.
Word of mouth is the most powerful marketing tool any brand can have, and a great way of building that word of mouth is by letting other users promote your brand for you. As more and more WordPress websites write about your article, your branding and sales both will slowly head upwards.
10. Utilize Social Media to Build Brand Awareness
Social media and WordPress product sales are inseparable these days. They have become a perfect match for marketing strategy in today's world. WordPress plugins and theme developers nowadays often use social media as the primary method to increase their sales.
In this era, social media promotion is one of the most important aspects of marketing a WordPress product, or any product for that matter. Most people are on social media whether it's Facebook, Twitter, YouTube or Pinterest and if you don't use social media to advertise your plugin or theme then you'll lose out on the majority of sales.
Companies with formalized social selling processes are 40% more likely to hit revenue goals.

Sales for Life
Many plugins and theme developers are also publicly posting their roadmap and sharing updates on social media while they are building the product. Which helps to generate buzz about the product even before its launch. People are calling this "Building in Public".
Even after launching a product, a robust social media presence is an essential promotional channel for any WordPress developer. The brands that are successfully using social media are driving traffic to their websites, promoting product updates and releases, and generating leads through social channels.
11. Try to Build a Helpful Community
Building a community for your product is a great way to increase customer retention and referrals.
Customer engagement is the heartbeat of growth for a WordPress product, and that's because it has such a large impact on all of your sales initiatives (and more). Building a community for your WordPress product is one of the best ways to engage your customers, retain them over time and create those referral sales from happy customers.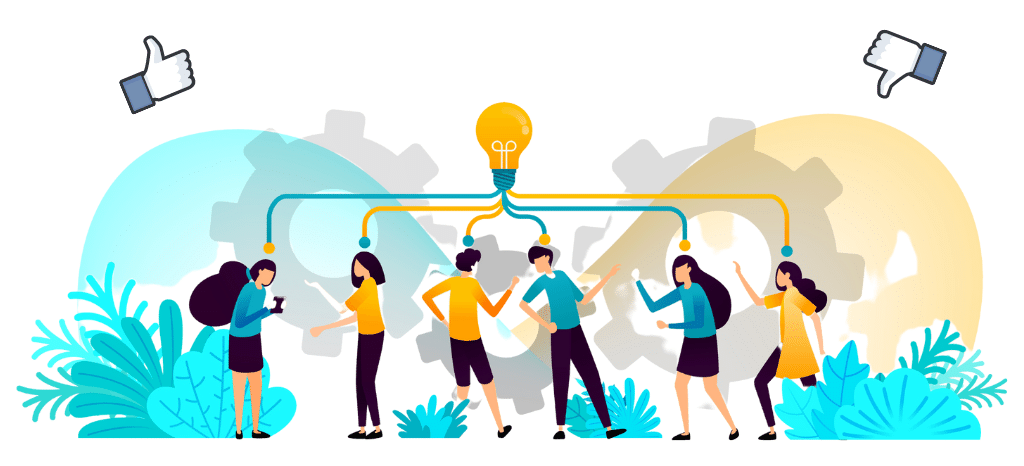 There are many different types of communities you can build for your product, like social media groups, a community forum on your website, a community on third-party forums like Reddit among others
Online community increases customers spending in a company by 19%

UMich
And they also help you to increase customer retention and reduce churn, allow your customers to interact with each other, which will help them create relationships and get help when they need it and have a place where all of your customers can come together and discuss everything about your product (which also provides you with loads of feedback).
12. Build Email List & Send Newsletters
Nowadays, there are so many other ways on how to promote a WordPress product. So why should you use the old school email newsletters as a promotional method for your WordPress plugin or theme?
Well turns out, even with all the new promotiona channel, email is still the king. Email is still the channel with the highest ROI for marketers. For every $1 spent, email marketing generates $42 in ROI

Oberlo
As you can see, email still plays an important role in helping you win the business of your potential customers. It enables you to develop and strengthen your relationship with them.
Most importantly, email newsletters allow you to keep your potential customers informed about what new updates you have and the latest tutorials as well. By subscribing to your email newsletter, your potential customers will know if there are updates in terms of products and services that interest them most. This enables your company to increase its sales.
WordPress Product Promotion- 5 Outbound Marketing Strategies to Follow
It's time to check out some of the most effective outbound marketing strategies to promote a WordPress product.
1. Upload Your Product to Multiple Repositories
WordPress.org is the go-to marketplace for WordPress plugins and themes. However, relying on WordPress.org heavily will not yield a great result for a new plugin or theme.
That is because the WordPress repositories take into account the number of installations, the age of the plugin on their repositories and many other factors for pushing a plugin or theme to the first page of a search result.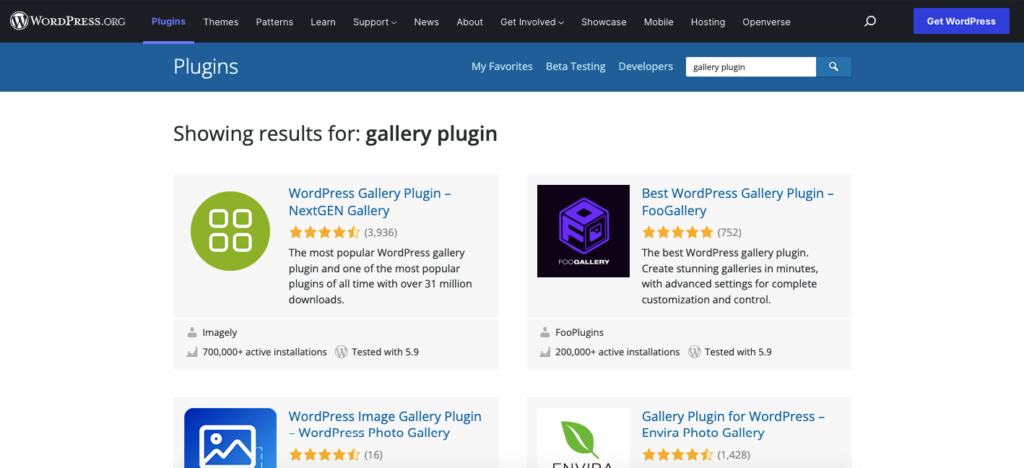 So when you first publish a plugin, it will surely not be a popular choice overnight. Thus, what you can do is diversify. Uploading the free and open-source version on WordPress and then uploading the premium version on multiple premium WordPress repositories.
However, do keep in mind that as your plugin grows you have to focus more on taking the traffic to your website, and selling the product mostly from your website. This is because the premium plugin repositories often have a hefty commission per sale that they will deduct when you withdraw the money.
Nonetheless, it is a good choice for new plugins or theme owners to promote their products.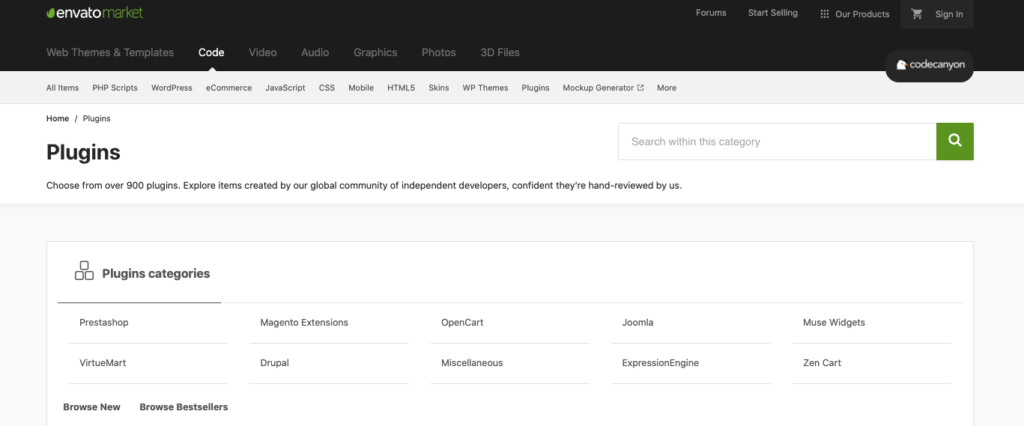 CodeCanyon, Themeforest & Codester are some of the best WordPress product repositories to sell your plugin or theme.
2. Display Advertising
Display advertising, also known as banner advertising, is a form of marketing where ads are placed on websites or blogs. These ads are often in the form of images but can also be text-based.
Check out Bluehost's ad on The New York Times website as an example.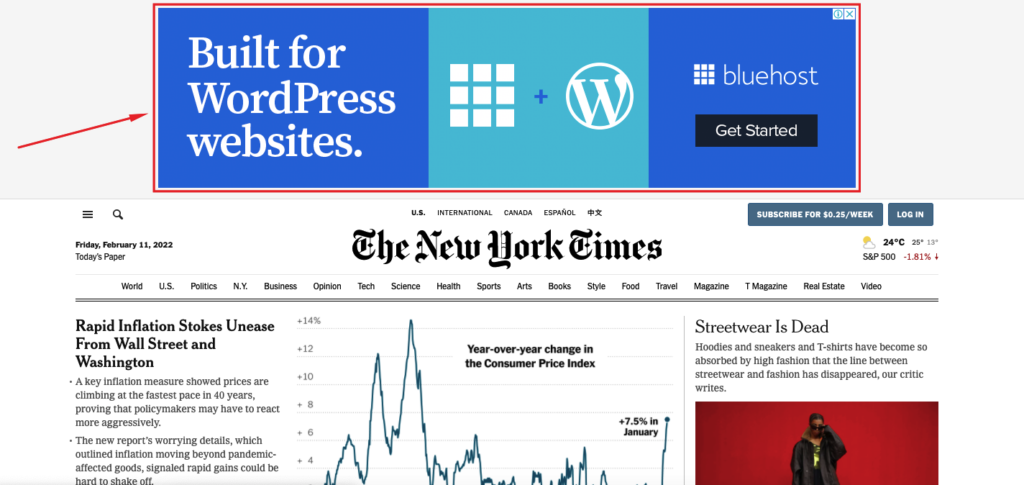 Ads will mostly appear on websites that are somehow related to what you're selling, which means that they will already be relevant to your audience. Or you can also retarget your website visitors and show display ads for them on any website that uses the same ad network.
Display ads have a 0.07 percent worldwide click-through rate. This means that out of every 10,000 people who see your ad, only seven of them will click it.
However, despite the low conversion, this is still a popular option because of two reasons – the cost is very little per click, and you get very targeted qualified leads.
3. Search Ads
As much as you want to rank on top of every search that is relevant to your WordPress product, you will not be able to. Nobody can!
Ranking your site on rank organically is hard. It takes time and a lot of effort since you need to be as detailed as possible with the content you write and make sure that it matches what people are looking for.
But there is another way to get in front of your audience: paid search ads. Whether it is WordPress plugin promotion or WordPress theme promotion, paid search ads can be a great way to drive leads, inbound traffic and sales if done right.

If you look at the stats, you will see that 63,000 searches get processed by Google each second and out of the Three-fourths of people (75%) say paid search ads make it easier to find the information they are searching for on a website or search engine. an organic listing.
So why not capitalize on that and display search ads in front of your targeted customer when you know it will help them?

In fact, studies show that 33% of people click on search ads, when the ad is relevant to their search.

Clutch
And that is why search ads are another great option for WordPress product promotion.
4. Content Syndication
Content syndication is the process of making your content available to other websites. You can do this in a number of ways, republishing your blogs on other websites to publishing infographics on visual platforms like Pinterest.
Content syndication can be an excellent way to promote your WordPress product store because it helps you reach a new audience, drives traffic back to your site, and builds brand awareness.
One example of using content syndication to promote your WordPress product is by publishing blog posts on Medium, which will then be shown to readers who have expressed interest in what you have to share.
Buffer is a very successful name when it comes to content syndication. You will notice that they syndicate their content on popular websites like Huffington Post, Fast Company, Lifehacker, Inc., The Next Web, and more.
It's important to always get links back to your website when syndicating content so that you can drive traffic back to your site and establish your website as the original content creator. You'll also need some form of conversion tracking so that you can see how well each piece of content performs.
5. Influencer Marketing
The marketing landscape is always changing. Today, software companies have moved beyond traditional advertising and have started to focus on influencer marketing to promote their brand. And WordPress product companies are not out of this trend as well.
There's no doubt that influencer marketing is one of the most effective forms of marketing in recent years.
89% say ROI from influencer marketing is comparable to or better than other marketing channels.

Mediakix
Influencer marketing enables brands to reach a wide audience through social media personalities who already have an established relationship with their followers. This makes them a valuable resource for marketing your product.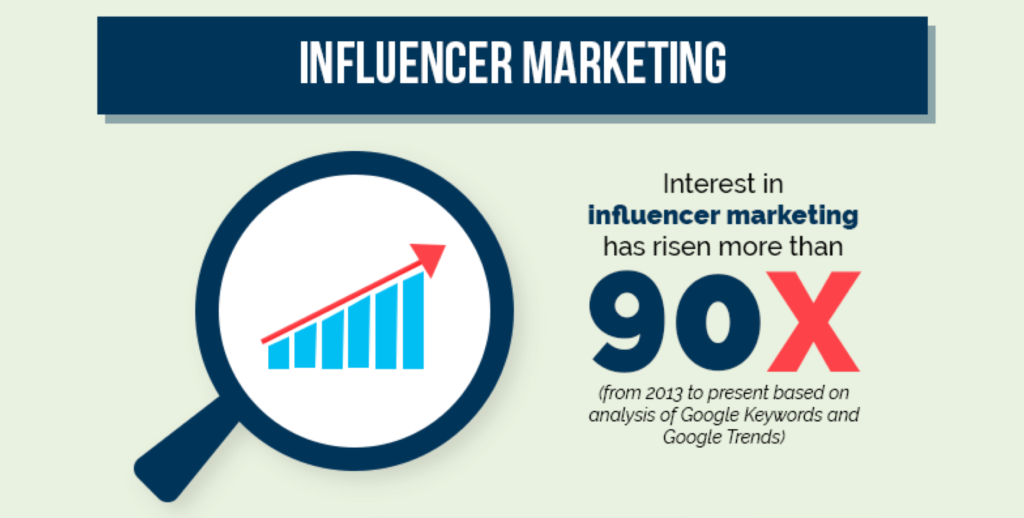 Some WordPress product companies are using the tactic of providing pro versions to influencers in exchange for their feedback, while others are giving exclusive discounts for individual influencers' audiences. This can be a great way to get influencers involved in your product while offering value to their audience at the same time.
Bonus: What to Avoid to Make Sure a Steady Returning Customer
You've learned every way there is to promote the great product you built. You also got some customers ready to buy your product. So is your job finished? No really!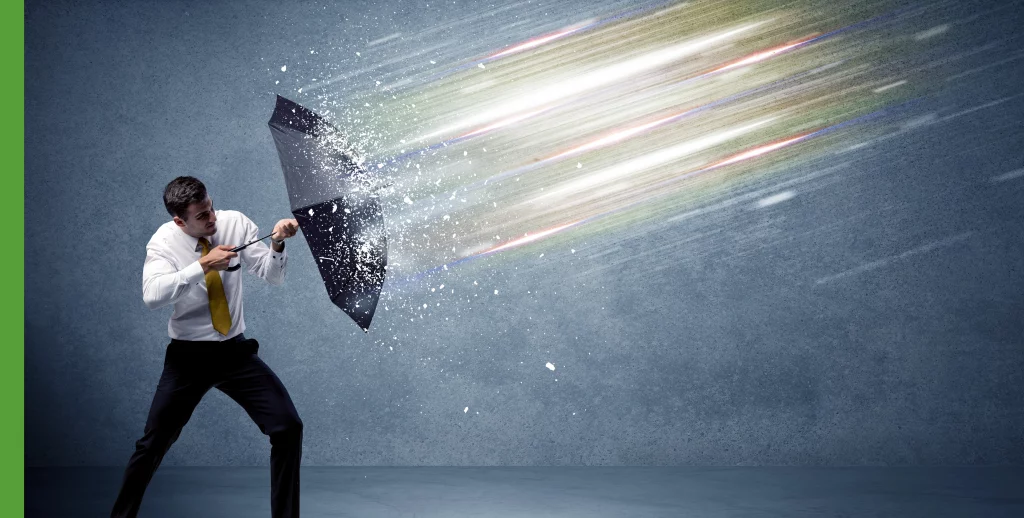 If you're a WordPress product developer, the best way to make money is to sell your product, right? However, the best way to sell more products is to sell them to customers who already bought them from you once.
It's hard to carry water in a leaky bucket.


It's hard for the majority of startups to acquire new users, because they all fall off. The very next day, they need new ones and more to see a growth curve. Sure thing, it's hard.

Aladdin Happy on his Book "How I Create Growth Hacking Plans for Startups"
Fr a steady stream of returning customers – you must be ready to do anything that is required. However, for a WordPress product, you don't need to do much!
Here are some things you must avoid to keep your WordPress promotion effective.
1. Bad Customer Service
Often you will see people go out of their way to make sales — but when it comes to providing quality after-sales service, they sometimes prove themselves unequal to the task.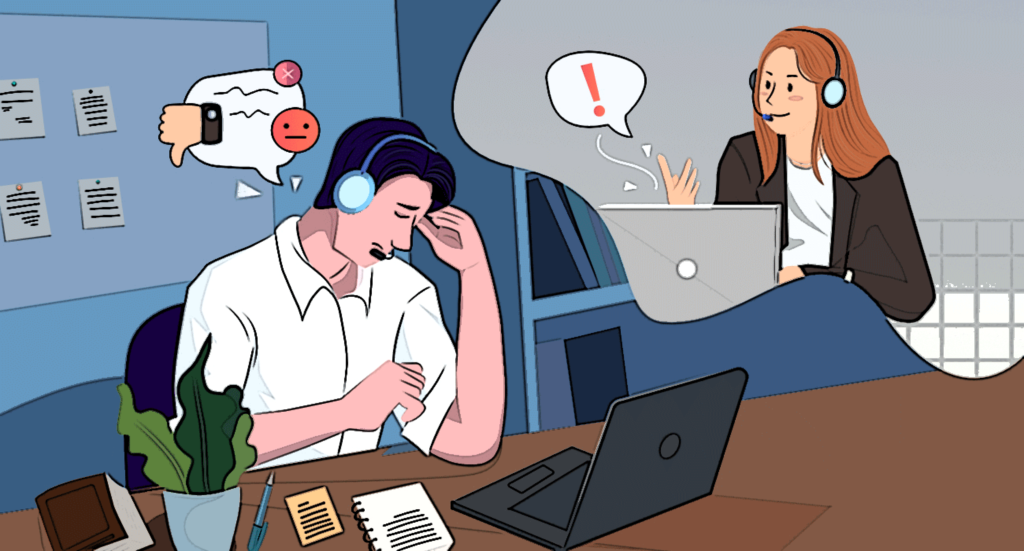 A large number of WordPress product owners, especially new or small ones, are guilty of this offense. They may be perfect at selling, but they often fall short when it comes to after-sale service. This creates an opportunity for competitors to get in on the action and steal away customers by providing better after-sale service.
This can be especially true when there is a dearth of options available in the market. For example, if there are only two or three companies that offer the same type of product then even if you offer the best product with the most features, bad after-sales service can make you lose business simply because your competitors might be more customer-friendly than you are.
2. Not Having Enough (or Proper) Documentation & Tutorials
You are developing your product to be used by the end-user. But there is no plugin or theme that can be used effectively without any prior knowledge. Without proper documentation, you will find it difficult to train your customers. And as your experienced employees leave your job, there will be no one to give your customers proper support as well.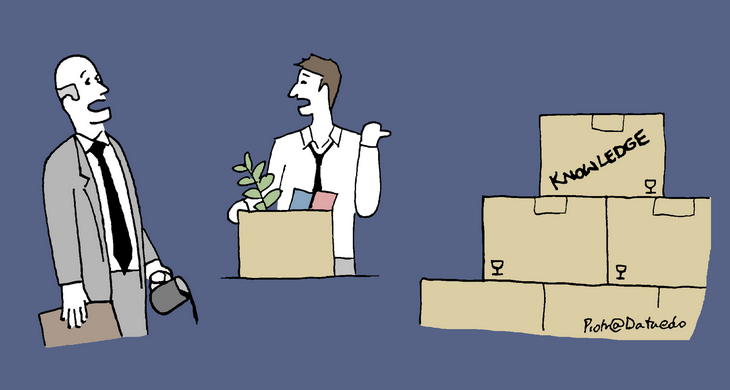 So, what do you need to document? This includes all the technical information required by your customers. Your end-users are not experts in your product, so they need step-by-step instructions on how to use it.
Apart from technical documentation, you also need to have blogs for tutorials, use-cases of your product that might help your customer (or potential customer).
3. Not Listening to Customer Feedback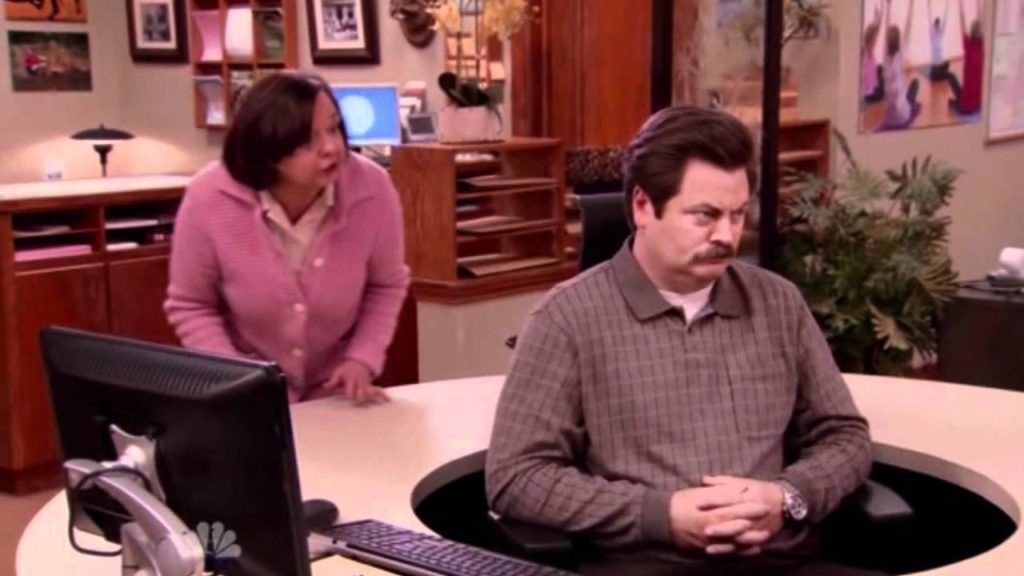 As a digital tools provider, you must be interested in customer feedback. It is important for your business, and it is a good way to know how your customers perceive your business. If a customer gives you good feedback about your plugin or theme, then you can do something more to make them happy.
However, what if the feedback is negative? Would you like to ignore it or take it seriously?
If you believe that ignoring customer feedback is a good way to go forward then you are wrong. You should not ignore customer feedback as it has valuable insights that can help you to improve your business and relationship with customers.
4. Not Fixing Issues Fast Enough
The best way to improve customer retention is to ensure that your products are working as designed and not causing any issues for your customers. In other words, building a product that works flawlessly. However, that is not practically possible.
Issues are inevitable, so you need to show customers that you take them seriously. Not like the comic below!

It's important to fix any issues that come up in a timely manner. If you fail to do this, you run the risk of alienating your customers. A quick response is crucial when you want to retain customers and earn their trust. If you fail to fix problems fast, chances are you will lose these users and the goodwill of the business.
Sell What You Build: Start Your Entrepreneurial Journey with WordPress
For a developer, selling your plugin or theme is a must if you want to live as an entrepreneur through your work. Promoting your plugin or theme is the only way to increase your product's popularity and sales. This is because only effective marketing can increase the number of people who know of your plugin or theme's existence.
Of course, promoting your product requires you to have certain knowledge. And this is what we compiled here. This comprehensive guide to WordPress product promotion should help you out to promote the great product you build. And following this article, we hope you can take your product to its full potential and increase its sales.
Comment down below or contact us if you want any help with your WordPress product promotion.
https://wphive.com/tutorials/wordpress-product-promotion-guide/
Faisal Sarker
Faisal is a tech blogger who excels at WordPress Content Writing. Apart from sharing useful info pieces that help people around the world, he also likes to travel and read books of all genres in his leisure time.

Subscribe To Our Newsletter