A Comprehensive Guide to Running a WordPress SEO Audit [with Free Checklist]

SEO is one of the most important parts of modern-day websites. Even though more than half of the world population now has internet access, you will have a hard time getting any organic traffic without SEO.
However, SEO is like a huge ocean. So it is hard to always keep your website 100% optimized. The only way to find the loophole in the SEO of your website is by performing an SEO audit every now and then.
Our focus in this blog is on how you can perform WordPress SEO Audit and why it is so important for your website.
We also have a bonus for you at the end. Which is a ready-made template to make the process of WordPress SEO audit easier.
Why Is WordPress SEO Audit Important?


An SEO audit is a test or analysis of how much a website is optimized for search engines. The more optimized your website is for search engines, the more traffic you can expect to get from the search engines.
WordPress SEO audit gives you the opportunity to find the lackings of your website on the SEO part. You can then work on the lackings and make your website ready to get more traffic. In order to do that, A WordPress SEO audit looks into the following aspects of your website –
Site accessibility (Technical SEO, site loading time, and more)
On-page SEO optimization
Off-page SEO optimization
Website content
All of these things combined make your website search engine optimized and a regular SEO audit will always help you be on top of all these metrics. That is why WordPress SEO audit is so important for your site.
Tools to Use for WordPress SEO Audit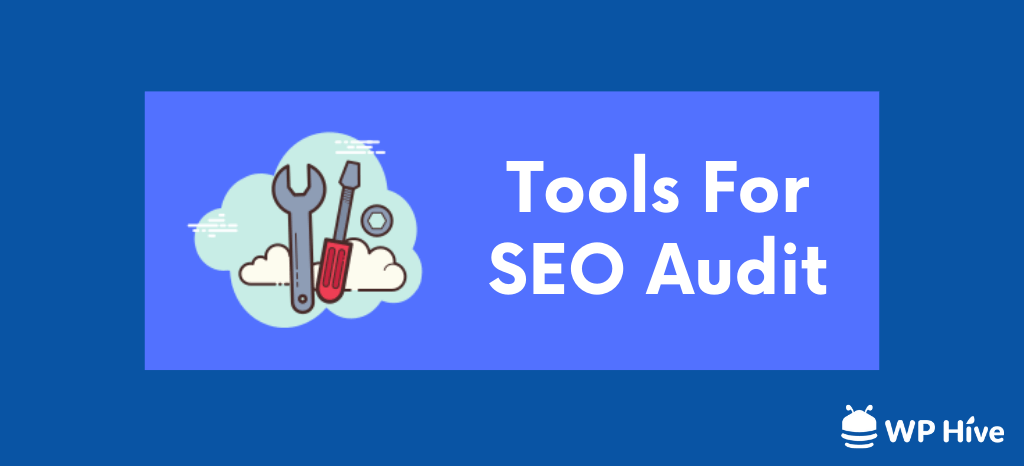 Let's take a look at some fantastic tools that will help you get the data that you need for your audit. Apart from that, these will help you dearly with the technical part of your audit.
Screaming Frog: A website crawler that lets you crawl through up to 500 URLs of your website for free. Screaming Frog has built a reputation of being one of the best website spiders. It lets you audit and find everything from common SEO issues like broken links, redirects to more technical issues.
Google Search Console: What better way to know the health and optimization level of your website than Google itself. Google Search Console (formerly known as Google Webmaster) gives us a close to our site and provides some important information which we will need while we do a complete audit of our website.
Google Analytics: This has grown to be a powerful tool from Google. With Google Analytics, you can find optimizable opportunities to boost traffic, know about your high-converting pages to improve upon them, monitoring 404 pages, and many more.
Google PageSpeed Insights: A lot depends on your website speed, and you know it. Google's recent and some foreseeable changes are focused on website speed, which Google believes to be a key part of the visitor experience.
Google PageSpeed Insights can share the lackings of the reasons that are hampering your website speed. Its suggestions are mostly technical and have a great impact on website speed as well as SEO.
We have the data, and now it's time to dive into the guide to manual auditing. We have divided our auditing into 4 steps. Let's start with the first one of them.
How to Run a WordPress SEO Audit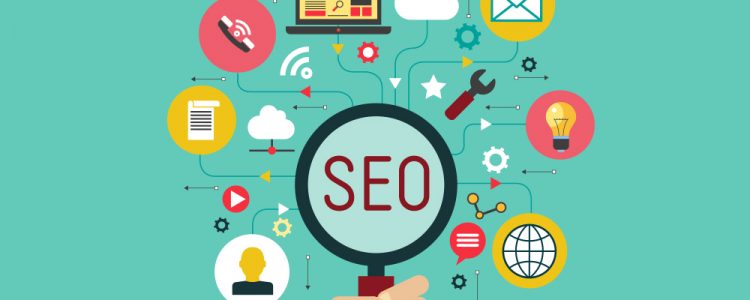 Now comes the part you are here for. To start the process of auditing your WordPress site, first, you need data. Without data, we won't be able to measure the performance or take decisions to improve the SEO of our website. So first we will dig some data for our SEO audit.
Step 1: Check Site Accessibility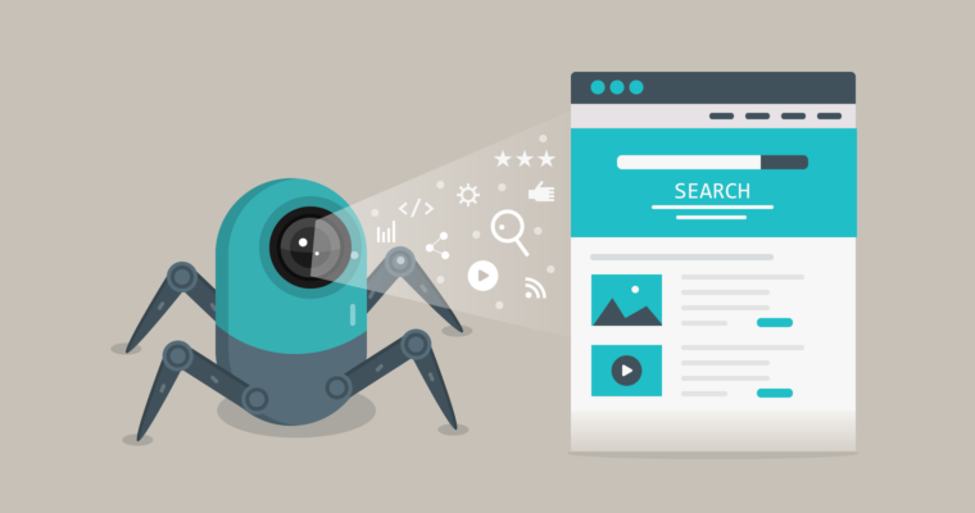 There are a couple of things that we need to check to make sure our site is accessible to search engines. It is the basic part of our audit.
Indexing
Are your pages getting indexed by search engines? If yes, how many?
Google Search Console has a functionality called Google Index, which lets you see how many of your pages are getting indexed on Google. If any of your posts and pages are not getting indexed by Google, there might be a problem with your sitemap.
Sitemaps can be created and updated through plugins like Rank Math. So if you don't have a sitemap or it is not updated, you can take care of that with such SEO plugins.
Robots.txt
Robots.txt is a file on your header that contains the necessary information that spiders of Google or others search engines need. With this file, you can block a specific portion or the whole site from crawling by spiders.
Make sure you are not blocking important pages or the website itself to be accessed by search engines.
HTTP Status Codes
Speaking of not getting indexed by Google, but what if a page of your website is indexed on search engines that no more exists. It can be because you deleted the page or there are any redirection issues.
In times like these, your visitors will see a 5xx or 4xx error code. The search engines will also get an error crawling through such pages.
From the Crawl > Crawl Errors option of Google Search Console, you can check such errors. This is an important part of your SEO audit because too many such pages can get your site a "Low Quality" tag by search engines.
Step 2: Asses On-Page SEO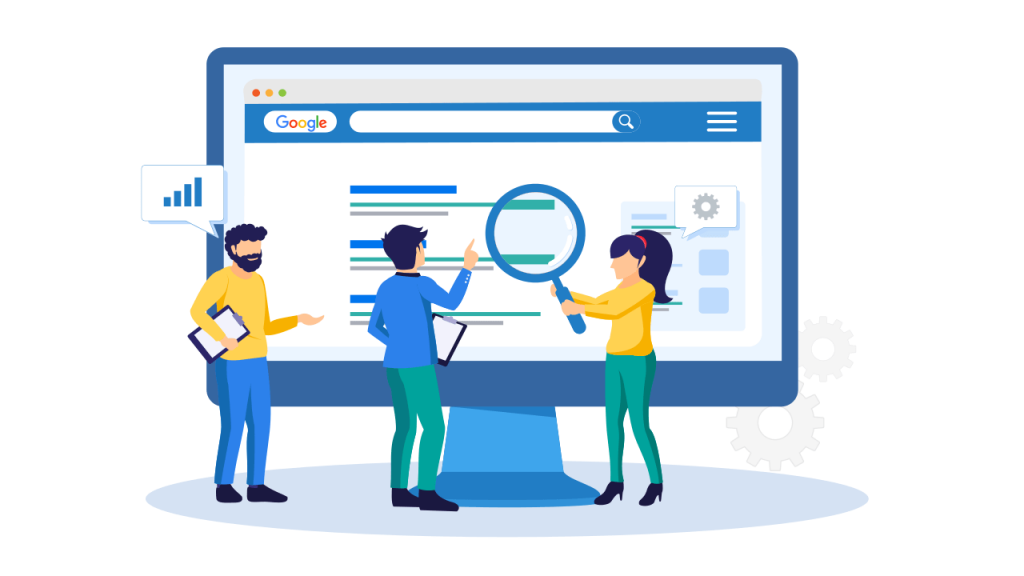 Indexing lets your site be accessible to search engines and visitors, but unless your can master on-page SEO it will not be ranked any higher. A big part of your SEO audit should be on evaluating your on-page SEO. On-page SEO asses should be done for your homepage, as well as other important pages of your website.
Title
Starting from the top of the page. Check if your titles are optimized with keywords or not. A well-optimized and actionable title is all you need to get early traction. Another thing to check while you check all your titles is if they are within the viewing limit on SERP. An ideal title should be 60 characters at max.
HeadingS
Proper use of heading is another important part of on-page SEO. Heading should not be used unnecessarily. When you do use headings, make sure you put serial them from top to bottom.
H2 should always be used before H3, and H4 should be used when you need to add another topic inside an H3. Keep in mind, H1 should only be used on your page title, nowhere else. Check if all your pages are created following proper heading rules.
Meta Description
All your pages should have meta descriptions. As meta descriptions are displayed on search engines result page as the description of the page, it is very crucial for SEO. Make sure you write keyword-optimized meta descriptions, within 160 characters.
PermalinkS
The URL of your website is also a part of on-page SEO. During your audit, check if all the permalinks of your pages are short and keyword optimized or not.
ImageS
Images are very important when it comes to SEO. That is because they can make your site slow. Make sure all the images that you have on your pages are well-optimized.
On top of that, image titles and alt-text are valued a lot by Google as this is how determines what the image is about. So it's important to have the image title and alt-text keyword optimized as well.
Also Read: A Guide to Properly Resize and Serve Scaled Images with WordPress
Links
Links are as important now, as they were years ago. That is why all the outbound links from your website should be targeted to good quality and relevant sites. While your audit, make sure none of your links are going to a page that does not exist, meaning no broken links.
Keywords
Keywords are what defines what a certain page is about. So it's important that you don't focus on the same keyword on more than one page. While you do your WordPress SEO audit, you can check if a keyword is used before or not with SEO plugins like Rank Math.
HTML
HTML markup or structure impacts the SEO of a page a lot. As WordPress doesn't require you to manually code the whole site, there is less opportunity for you to maintain the code quality. But what you can do, is making sure that you have a good quality theme (Like, Astra) installed on your website.
Page Speed
Even after optimizing everything, your webpage might still load slow. This can really hamper the search engine ranking of your page. You can check the page speed using tools like Google's PageSpeed Insights or GTMetrix, Pingdom Tools. If you see your page is not loading fast enough to maintain Google Core Web Vitals.
Step 3: Evaluate Off-Page SEO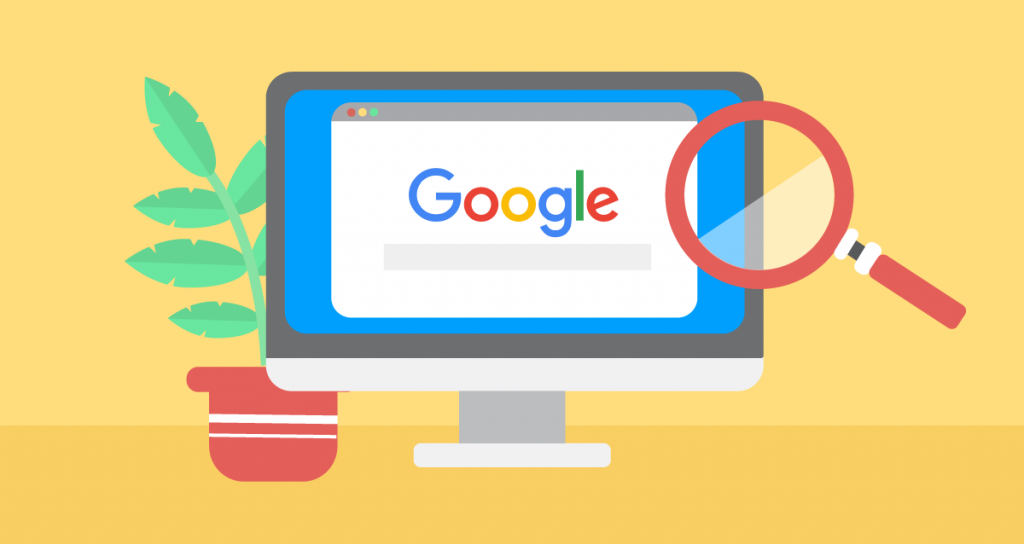 Once you are done evaluating your on-page SEO factors, you will have to continue that with the off-page SEO. A big part of off-page seo is, as you can guess, backlinks.
Backlink AnalysiS
To search engines, backlinks are a great indicator of authority and trustworthiness. The more backlinks you can get from relevant top sites, the more you build trust to both visitors and search engines.
You can check your backlink profile with tools like Ahrefs, Moz, SEMrush.
If you get your backlinks from low-quality sites, that will bring down your reputation as well. So it's important to keep an eye on it while you perform your audit.
Website Authority
Website authority will give you an idea of how your site stands. You should check website authority while doing your regular SEO audit so that you know if your site needs improvement on backlink and ranking factors.
Website authority can be checked from Moz, Ahrefs among other tools.
Step 4: Watch Out for Content Issues & Gaps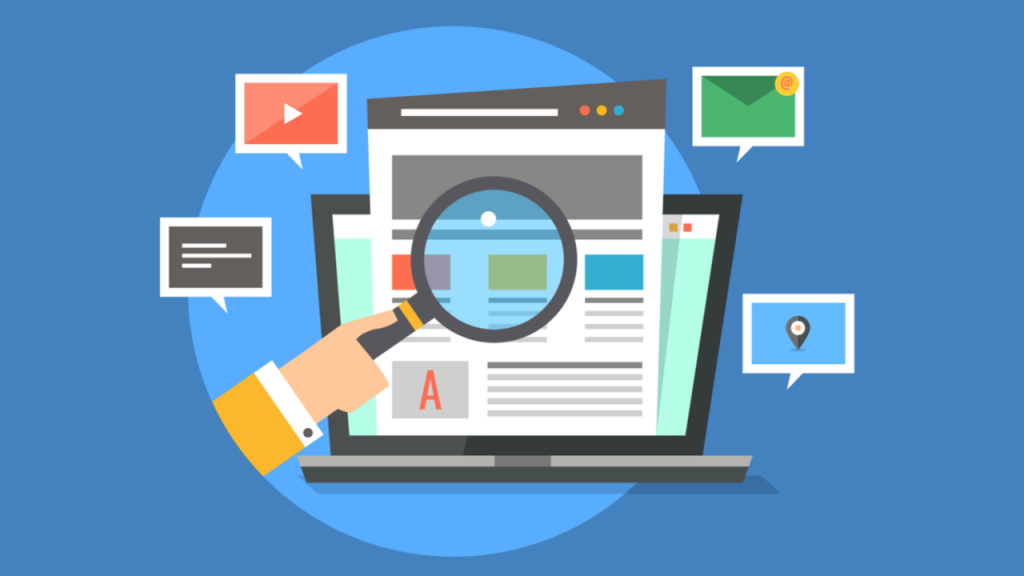 Content is the king. So it's no surprise that content is one of the biggest ranking factors for a website. Here's what you need to check while you do your content audit.
Content Gaps
Content drives a site, there's no denying that. But when your competitors get ranked on a keyword that you don't, clearly your content are not working well. Finding out keywords that your competitors are ranked and you are not, is an integral part of SEO audit. We call these keywords the "Content Gap".
SEO Tools like Ahrefs, SEMrush can help you find your competitors. They have dedicated "Competing Domains" or similar features to find your closest rivals.
Then you can find which keywords they are ranked for, using the same tool. Thus you will easily get an idea of how to mitigate the content gaps and plan your future content curation.
content Relevancy
Old content makes way for the new ones. If your website lacks updated and new information, you will lose your ranking to the others. So make sure that all your content is up to date and relevant for the present time.
Checklist to Follow While Performing a WordPress SEO Audit

For your convenience, we have put together a template that you can follow to perform your WordPress SEO audit. You can just follow this template to perform your SEO audit. This template includes every question that you need to ask related to website accessibility, on-page SEO, off-page SEO, and content.
Download the WordPress SEO audit template from below.
Done Auditing? Time to Get to Work!
The reason behind any auditing is to find the scope for improvement. So there's no wonder that a WordPress SEO audit is the first step to solve the SEO issues of your website.
In this article, we talked about four main aspects of WordPress SEO audit, which are website accessibility, on-page SEO, off-page SEO, and content issues.
If you have completed an SEO audit following our guidelines, the next thing you should do is start working on your lackings. If you need a more comprehensive guide to improve your website's SEO performance, read our ultimate guide to SEO.
You can also check our Facebook page and Twitter profile to get regular updates from WP Hive.
https://wphive.com/seo/wordpress-seo-audit-guide-checklist/
Faisal Sarker
Faisal is a tech blogger who excels at WordPress Content Writing. Apart from sharing useful info pieces that help people around the world, he also likes to travel and read books of all genres in his leisure time.

Subscribe To Our Newsletter